Lia
& Michael
Home Study
Approved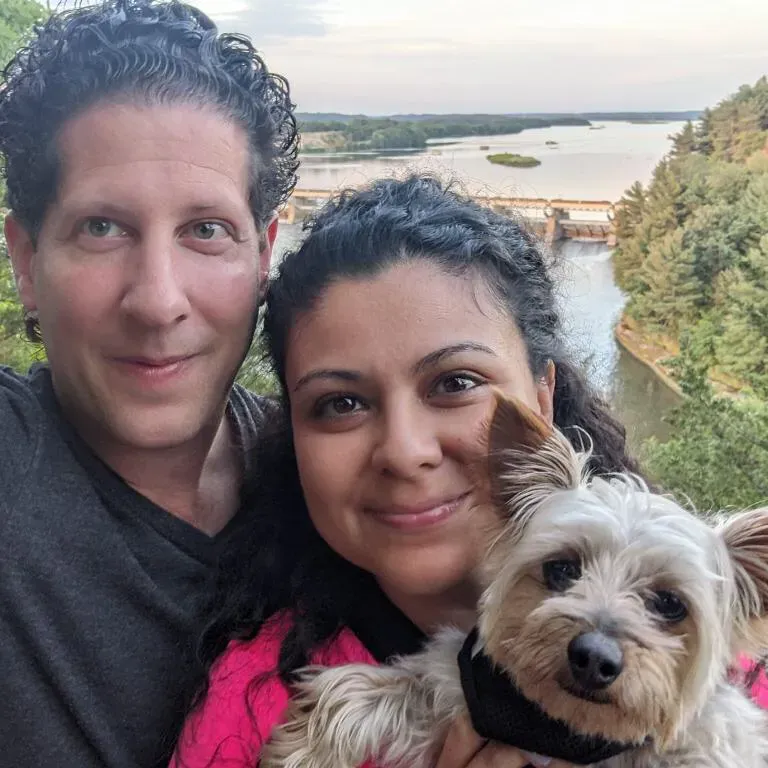 Lia
Caregiver
Status:
Education:
Bachelor's Degree
Political Affiliation:
Lean Left
Michael
Caregiver
Status:
Education:
Bachelor's Degree
Profession:
Project Manager
Political Affiliation:
Lean Left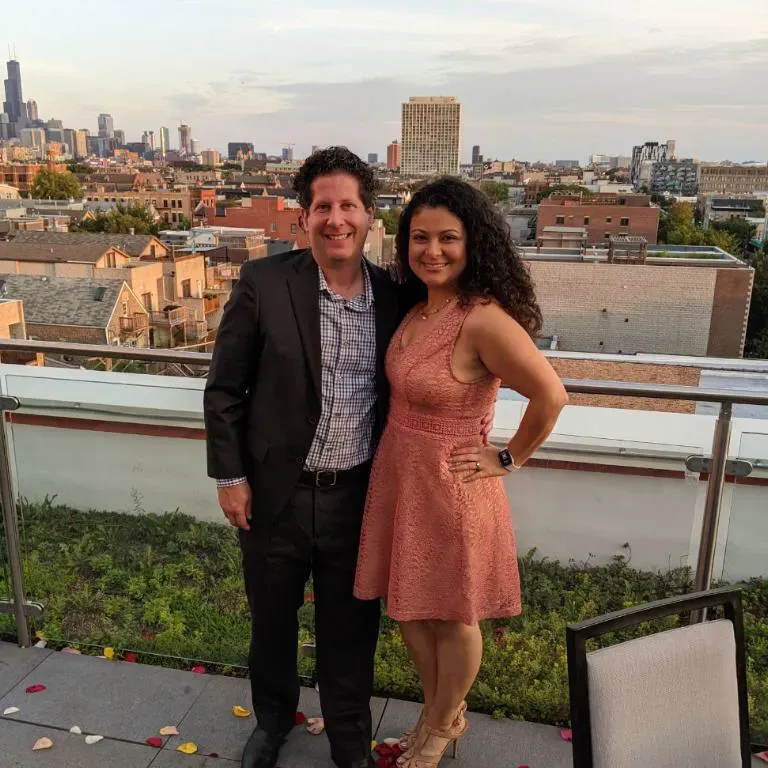 Michael & I at his nephew's (Jake) wedding in Chicago.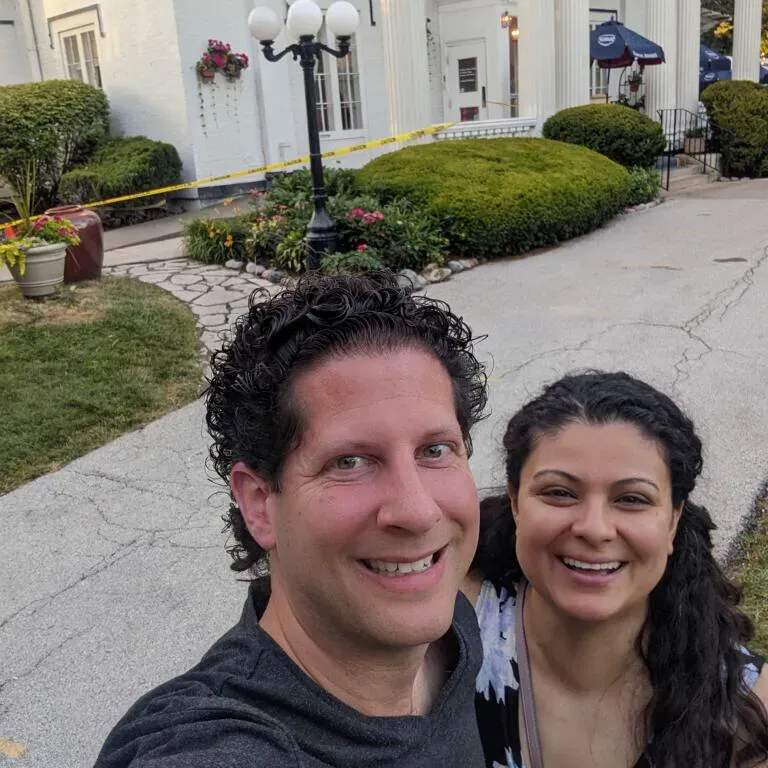 Celebrating our 3 year anniversary at Meson Sabika restaurant where we had our wedding reception.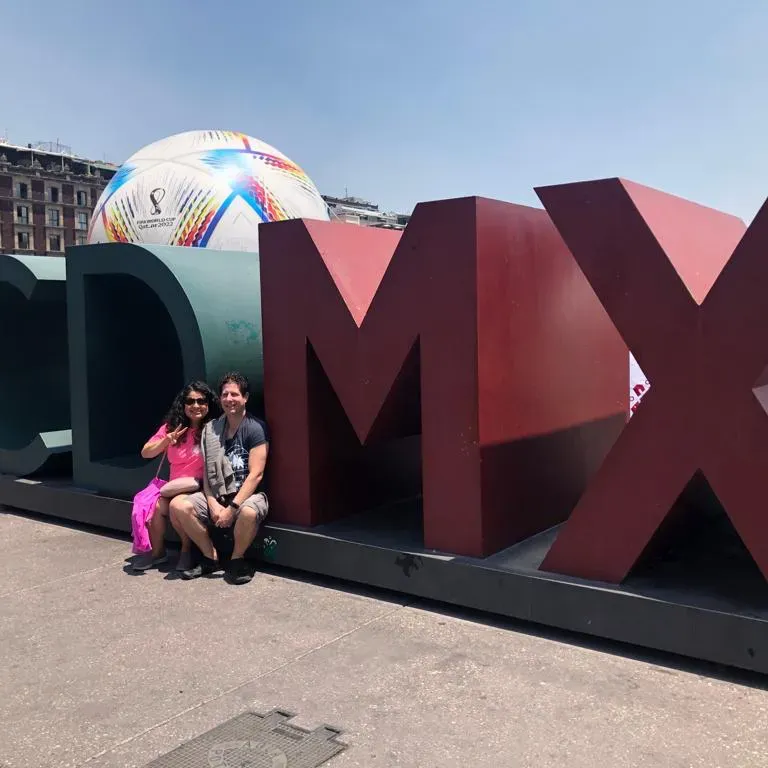 In Mexico City this past May 2022. First time Michael visited my birth place.
What scares you?
Fear of falling
-Michael
If I could change one thing about the World, it would be...
The hate and racism people have towards others not like them.
-Lia
My favorite place in the World is...
I love spending time at home with Michael and Willy. I also enjoy spending time with my mom at her house.
-Lia
Complete the sentence, "I can't live without……"
carbs.
-Michael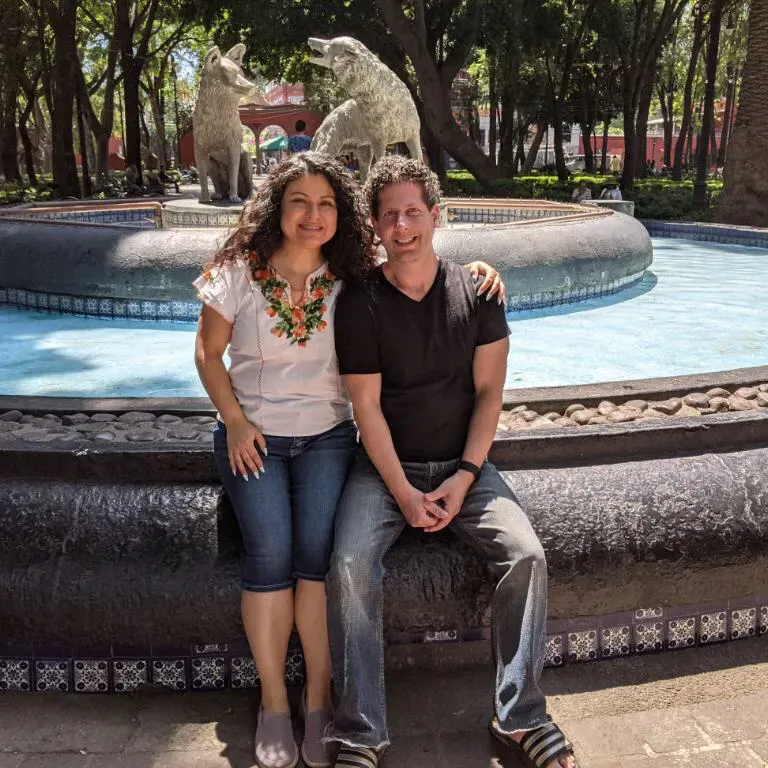 Us in Mexico City at Coyoacán's famous La Fuente de Coyotes (Coyotes' Fountain). This is a beautiful little plaza where as a child we would go there every weekend to get ice cream and esquites (chili lime grilled corn)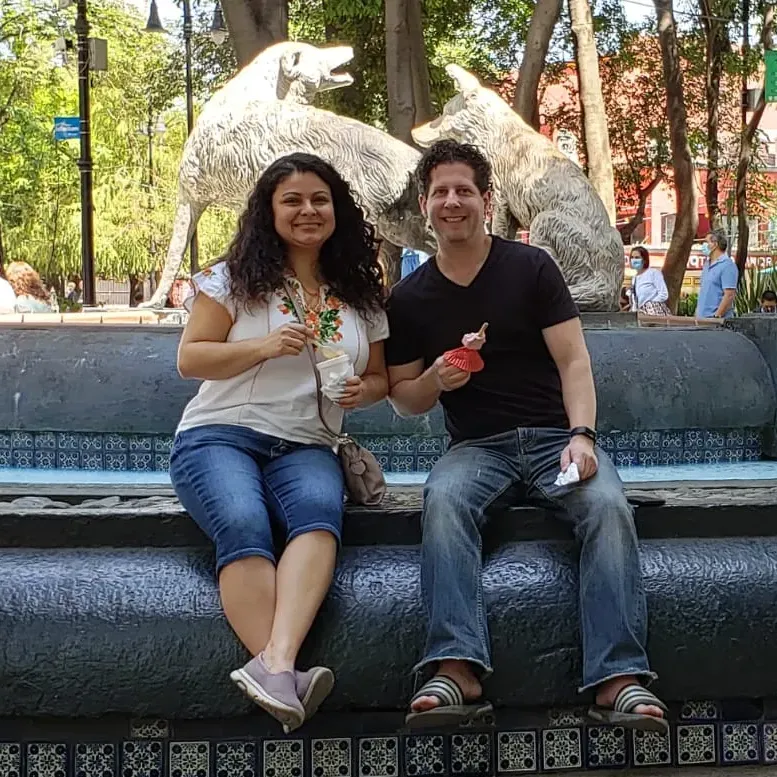 Eating some ice cream at Coyoacán's La Fuente de Los Coyotes.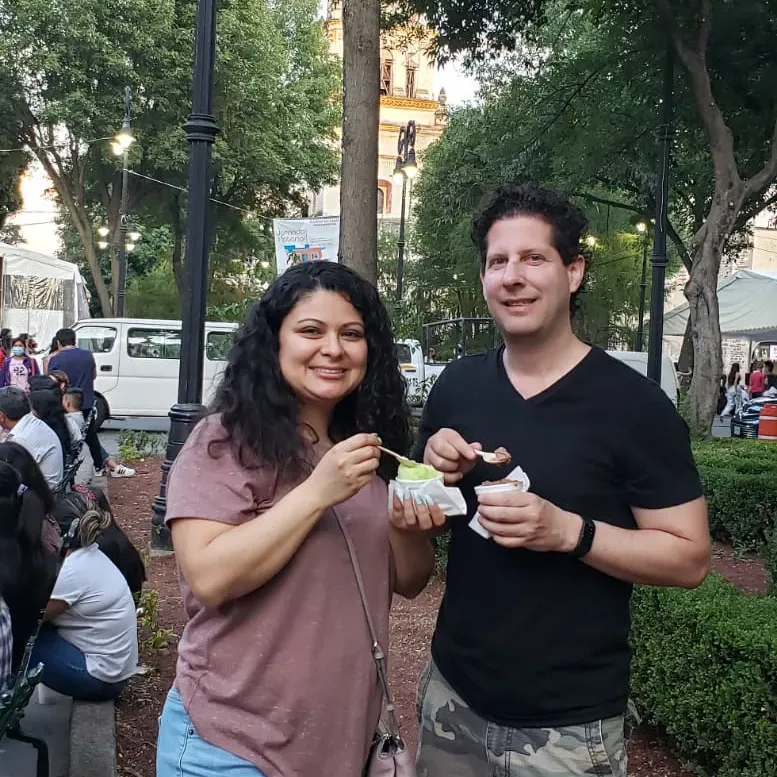 Eating more ice cream at La Plaza de Coyoacán in Mexico City
Favorite season and why?
I have two favorites, Summer and Autumn. I love summer because the weather is great to be out and enjoy the sun. I love to walk, run and bike ride. Autumn is also a favorite because of the beautiful change in colors. Seeing the trees change from green to yellow, orange, red, brown is a gorgeous view.
-Lia
What scares you?
Losing Michael in a horrible accident
-Lia
If I could choose one type of food to eat for the rest of my life, it would be:
Seafood
-Lia
The most special thing I own is...
Willy our Yorki
-Lia
We are the best choice because…
We are both kind and loving. We are financially stable and have the maturity to keep on succeeding to provide a beautiful and stable home for a baby.
-Lia
My philosophy on parenting is...
Patience, lots and lots of patience along with lots of love and making things fun!
-Lia
My neighborhood is a good place to raise a family because…
Our neighborhood is quiet and calm. It is safe and clean. Both of us grew up in this suburb and really enjoy living here. Both our mothers live less than a mile from us.
-Lia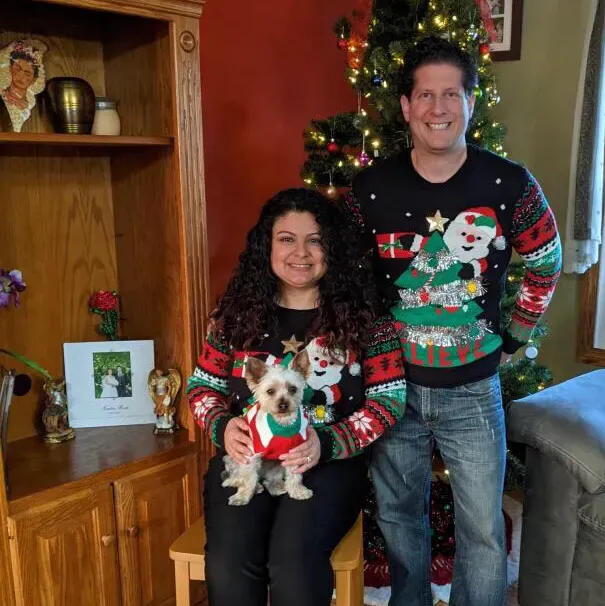 2021 Christmas at Lia's mom's (let's call her Abuela which means Grandma un Spanish) house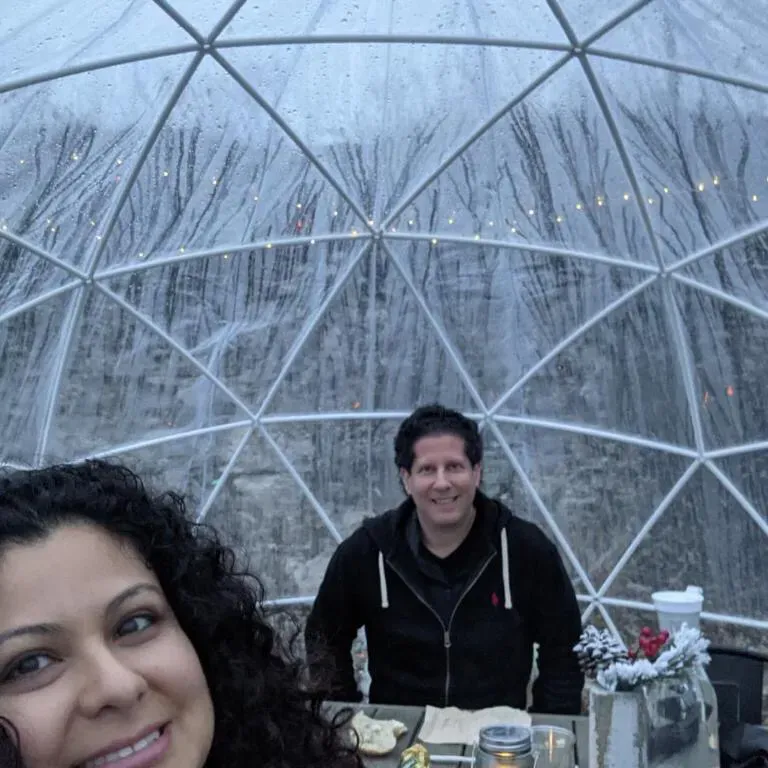 Celebrating Michael's 42nd birthday in a plastic dome.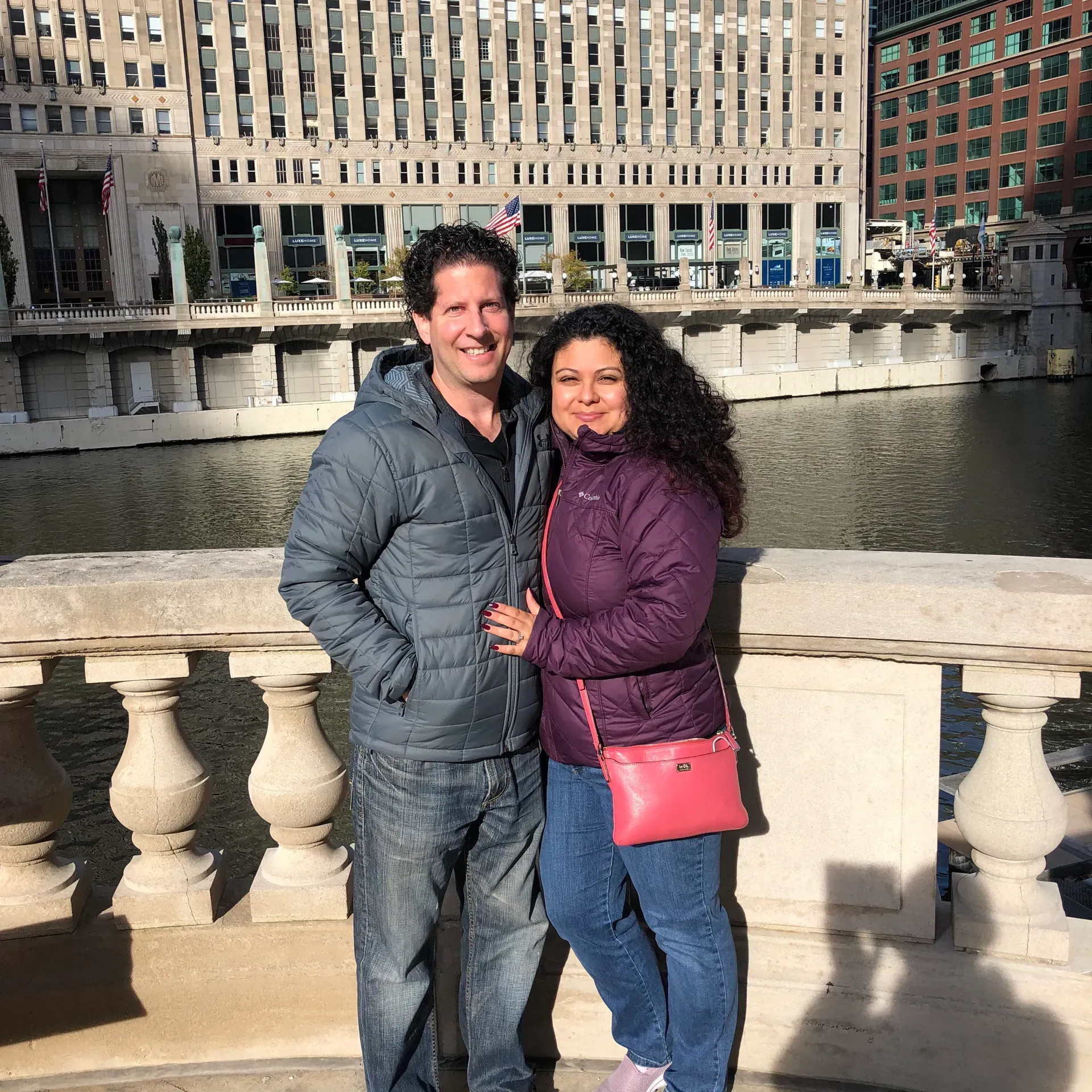 Enjoying some site seeing at downtown Chicago by the river in October
In five years our relationship with our child's birth mother will…
We really want our baby to know where they come from. In five years we hope that we are still in contact with birth mom because our little one will have lots of questions about their background that we might not be able to have answers for them.
-Lia
Dogs or cats?
We are dog people. We have a 2 year old Yorkshire Terrier name Willy. I (Lia) am actually allergic to both dogs & cats, more cats. Willy is a mini Yorki and he is hypoallergenic.
-Lia
Do you consider yourself religious or spiritual?
Neither, I am an atheist.
-Michael
If you had to live on an RV or sailboat for the rest of your life, which would it be?
RV
-Lia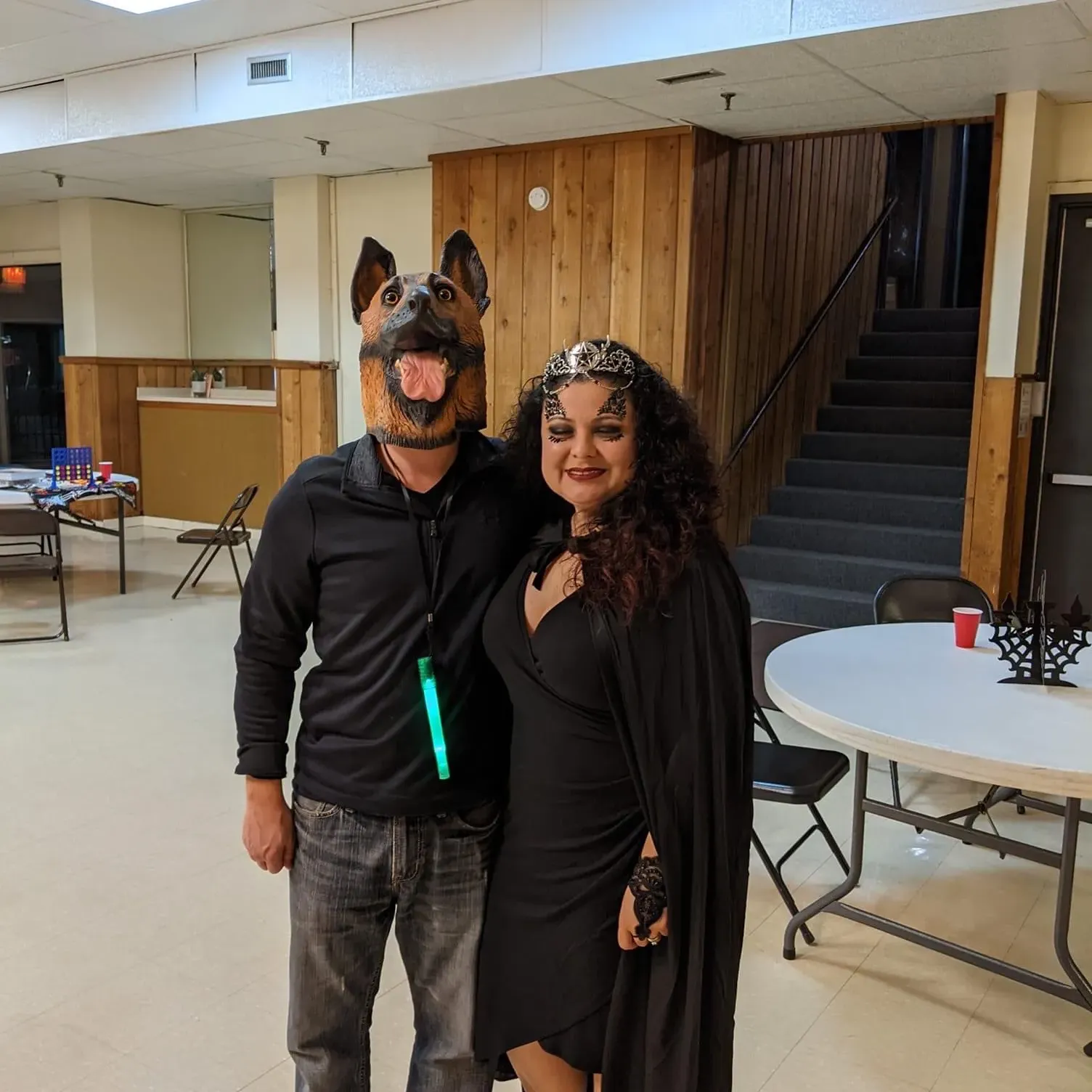 Lia's birthday celebration 2021, Michael is the German Shepard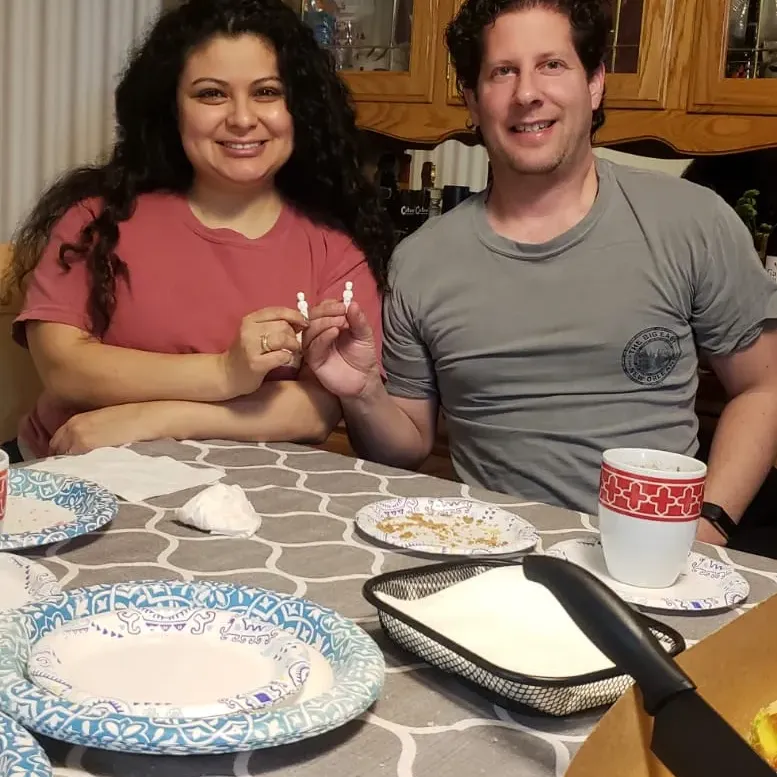 We both got baby Jesús when cutting La Rosca de Reyes which is a traditional bread cut on January 6th to honor el Día de Los Tres Reyes Magos or Three King's Day(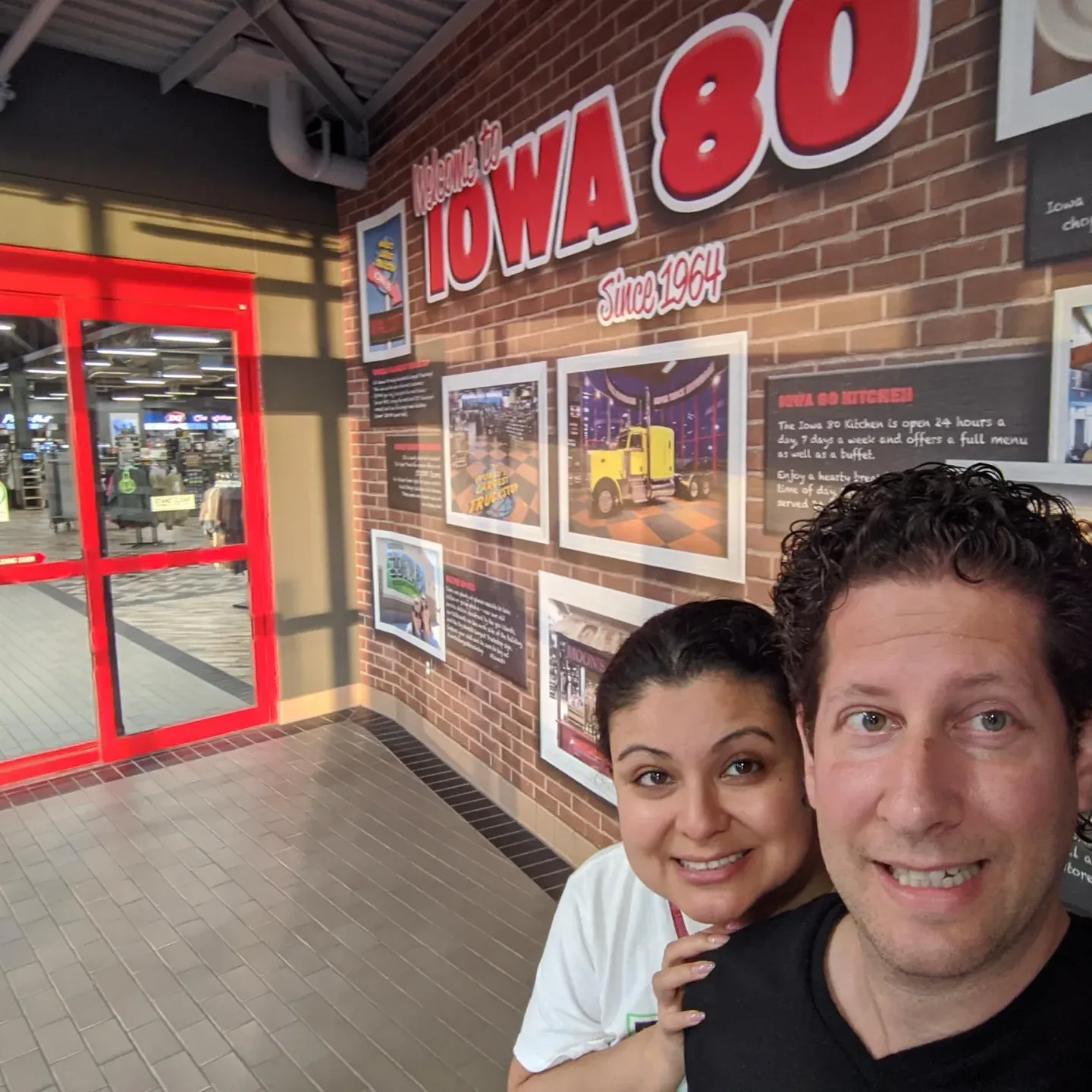 Our stop on our way back home from Colorado. A really cool big gas station.
Do you consider yourself religious or spiritual?
Spiritual
-Lia