kat
& collin
Home Study
Approved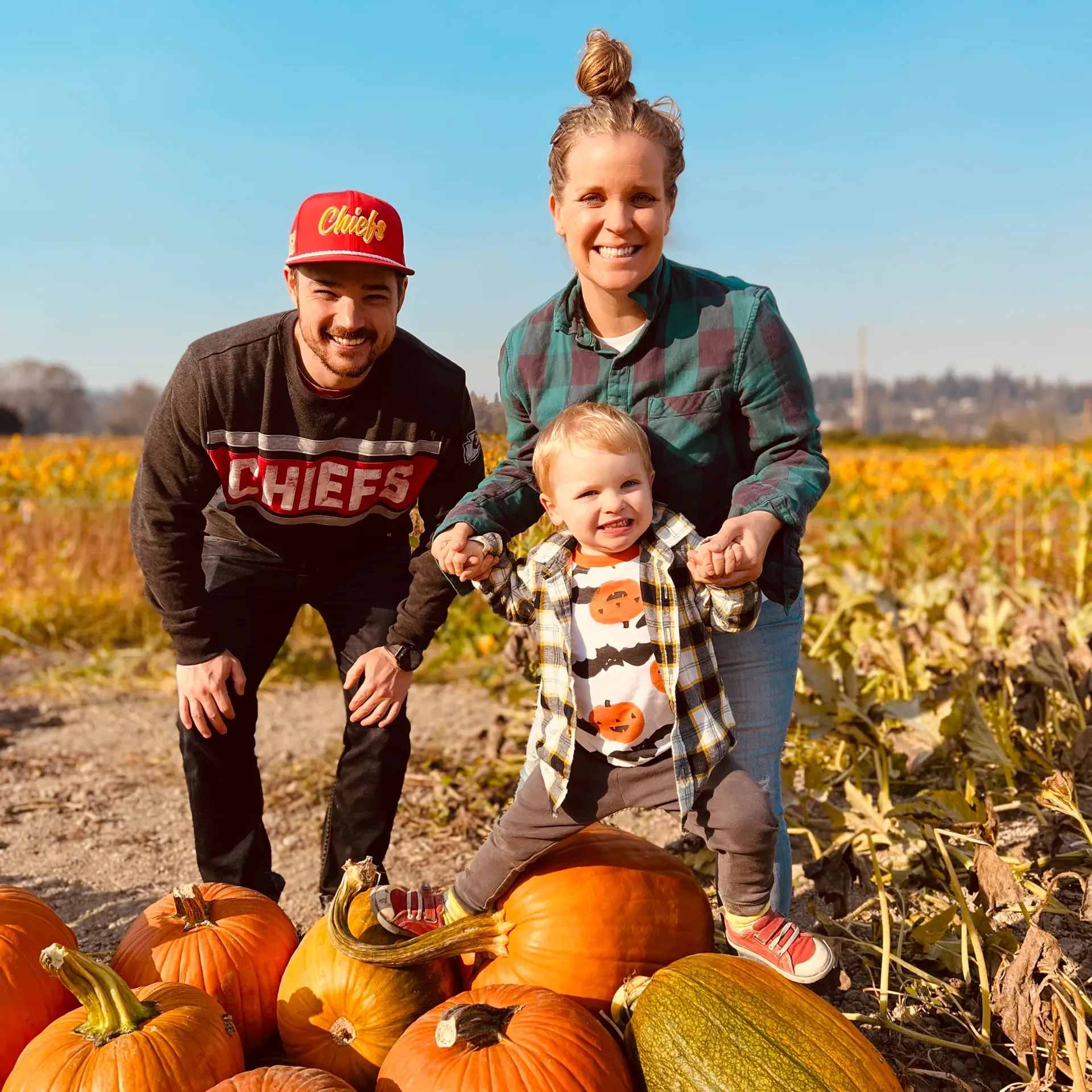 kat
Caregiver
Status:
Education:
Master's Degree
Profession:
Educator at Non-Profit
Political Affiliation:
Lean Left
collin
Neighbor
Status:
Education:
Bachelor's Degree
Profession:
Web Developer
Political Affiliation:
Independent
Thank you so much for taking the time to get to know our family to see if we might be a good fit with you. No matter if you choose us or not, we wish you peace, comfort, confidence and pride as you go along this journey. We know this is a really important decision and have so much respect and admiration for you. As a couple we've always talked about adopting. Our 3-year-old son has filled every day with joy, wonder and love and we are so grateful we get to be his parents. We have learned a lot about parenting and feel confident that adding another child to our family is meant to happen in this way and are excited about the potential to bulid a relationship with you too, in whatever way feels comfortable. It takes a village and we continue to expand ours with joy. Having been a teacher, Kat knows how easy it is to deeply, unconditionally and fully love all children, regardless of biology. We will love all children in our life with our whole hearts. We'd love to get to know you more and to welcome you to our family as well if you're interested. We also completely respect any other choice you might make. We appreciate your time and consideration so much and wish you all the best on your incredible journey.
kat & collin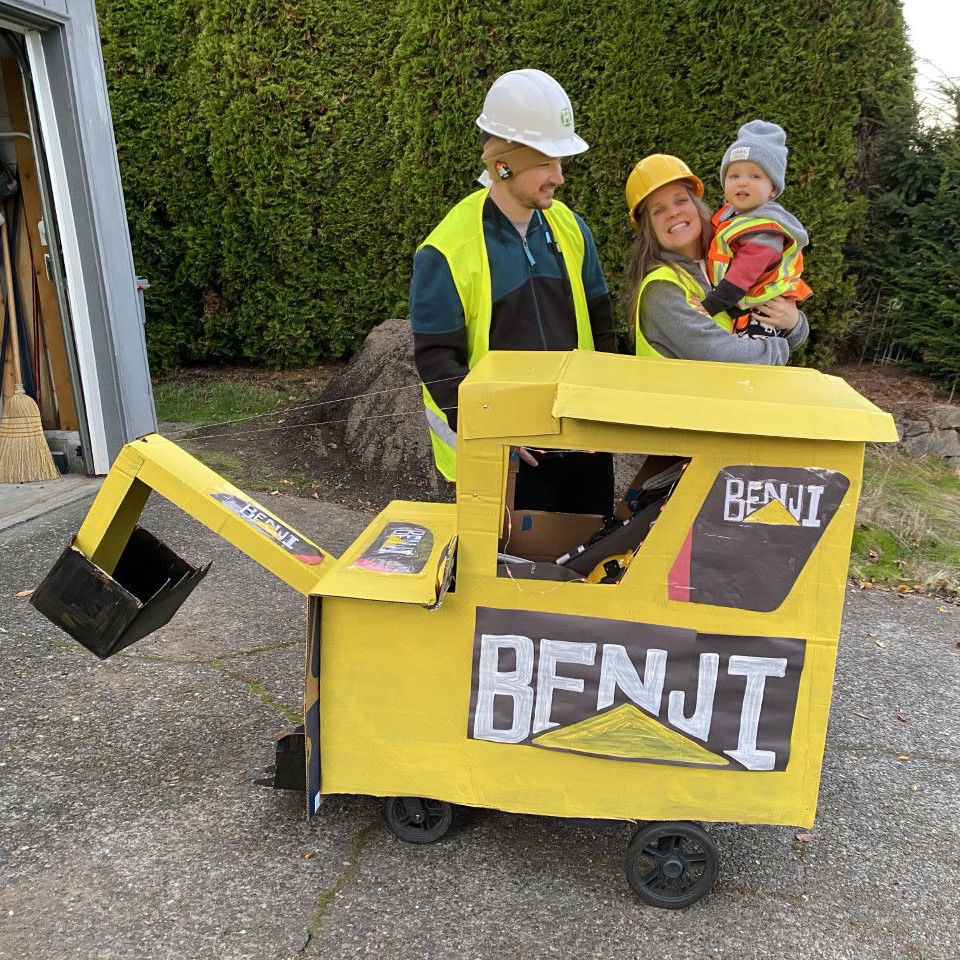 when your kid loves excavators you turn the stroller into one. it was a great way to make friends with lots of local construction workers which was really special.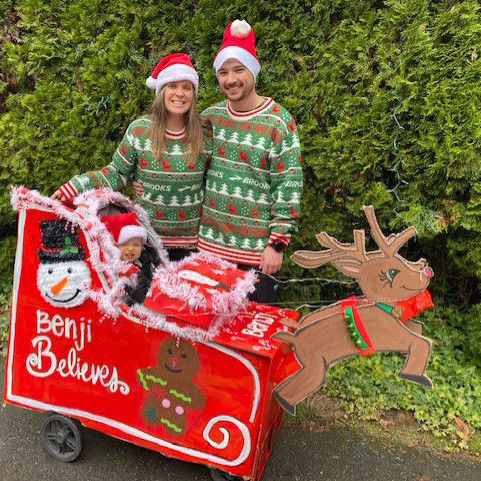 we love the holidays and making the stroller super fun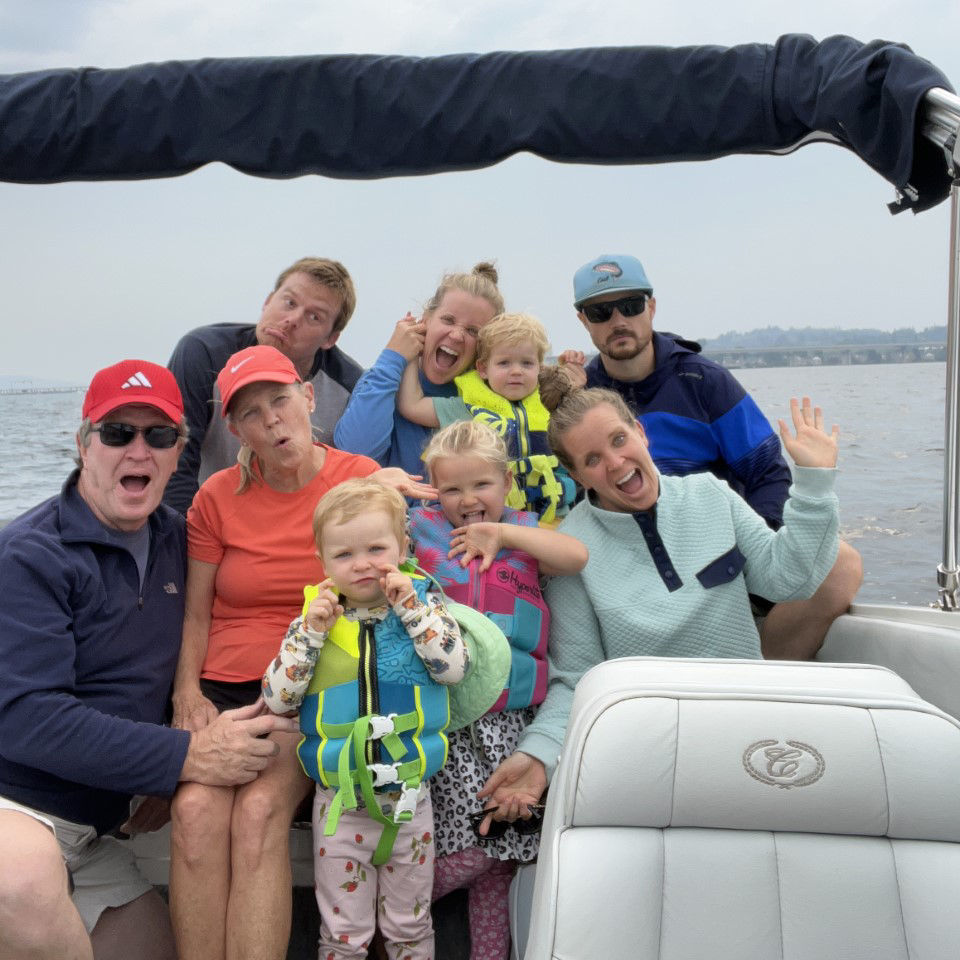 We love going for boat rides and got to celebrate Nonnie's 70th birthday with a special boat picnic.
Complete the sentence, "I can't live without……"
The Kansas City Chiefs! I grew up in KC and Football & BBQ are life there and they remain a part of me to this day. I grew up watching all the games with my dad and we still talk about it today.
-collin
My favorite place in the World is...
Crested Butte, CO. I've spent a lot of time mountain biking and backpacking there. Its one of the most beautiful places I've ever been to and is still a small mountain town with incredible scenery.
-collin
If you had to live on an RV or sailboat for the rest of your life, which would it be?
RV - so many amazing places to explore and I love the idea of a house that can move around the country with you as you visit old friends and make new ones! But I do love the water... tough choice!
-kat
Favorite season and why?
Fall is my favorite season because its not too hot or too cold, football is happening, the holidays are starting up, coffee is better, and you get to lean into your hoodie collection.
-collin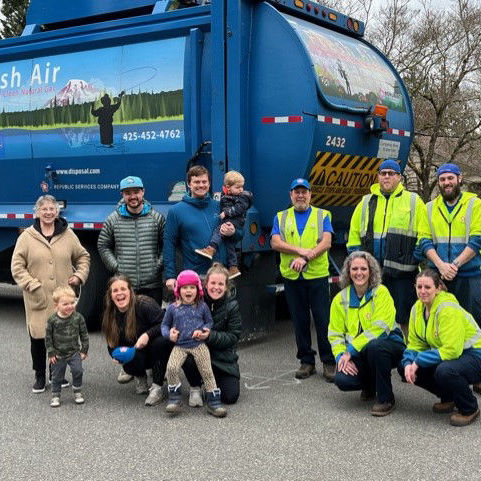 family birthday party - benji said he wanted 'my garbage truck driver friends to come have pizza and cupcakes. and a truck with doors that open.' i told that to one of our drivers and he brought 5 trucks AND presents with him! we live in a special neighborhood with the kindest people.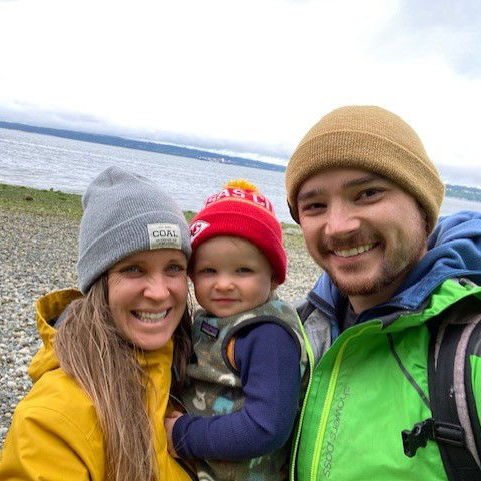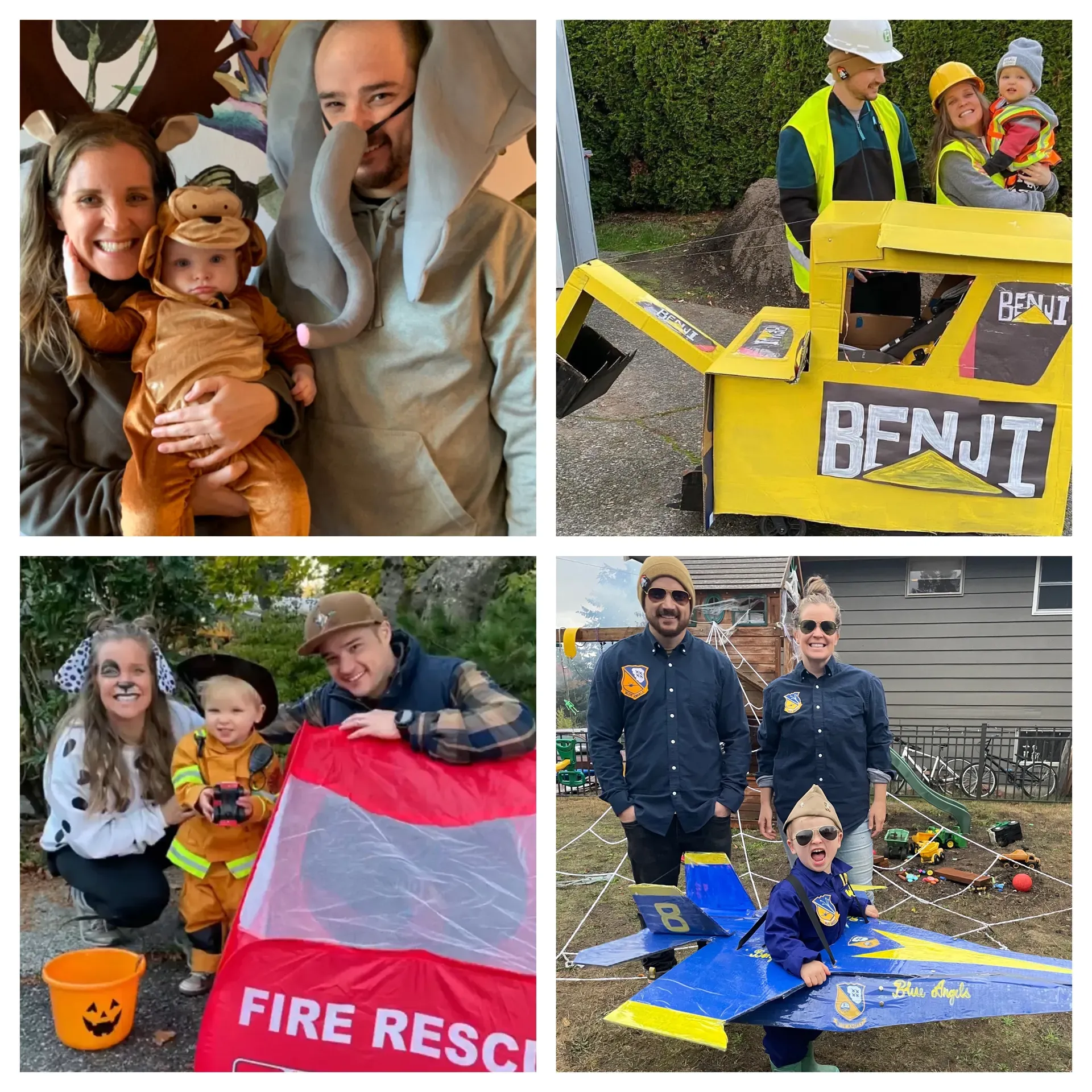 we love costumes and holidays!
My favorite Instagram account is:
BIG LITTLE FEELINGS - i love how real the moms are and how great their advice is about parenting in a respectful and calm way to our kids. They teach how kids think and feel so I can be a better mom.
-kat
When we argue, what's it about?
The small stuff - luckily we are aligned on the big things like parenting calmly and teaching our 3 year old how to do things patiently. We don't argue but definitely get annoyed & work through it.
-kat
What's the first thing that comes to mind when you look at the night sky?
When Benji was a baby Collin used to walk around with him outside before bed and say goodnight to the trees and the starts and the moon. It was so sweet and Benji still gets excited to see the moon!
-kat
I'm super competitive when it comes to...
soccer and tennis... or I was in high school. Playing those favorite sports now as an adult is just fun and it's a win if no one gets injured!
-kat
What scares you?
I think the thing that scares me those most is not doing all the things I want to do with my life. What we think is possible may suddenly one day not be. Do things today I say.
-collin
My philosophy on parenting is...
The world is a big place, let the child explore as much as they can. Kids teach themselves so many things, as a parent we are there to guide them but kids are smart and learn things we can't even see.
-collin
If I could change one thing about the World, it would be...
universal healthcare for everyone - physical AND mental. It's all SO important and hard to access in our country. I wish we could copy the countries that have figured it out already!
-kat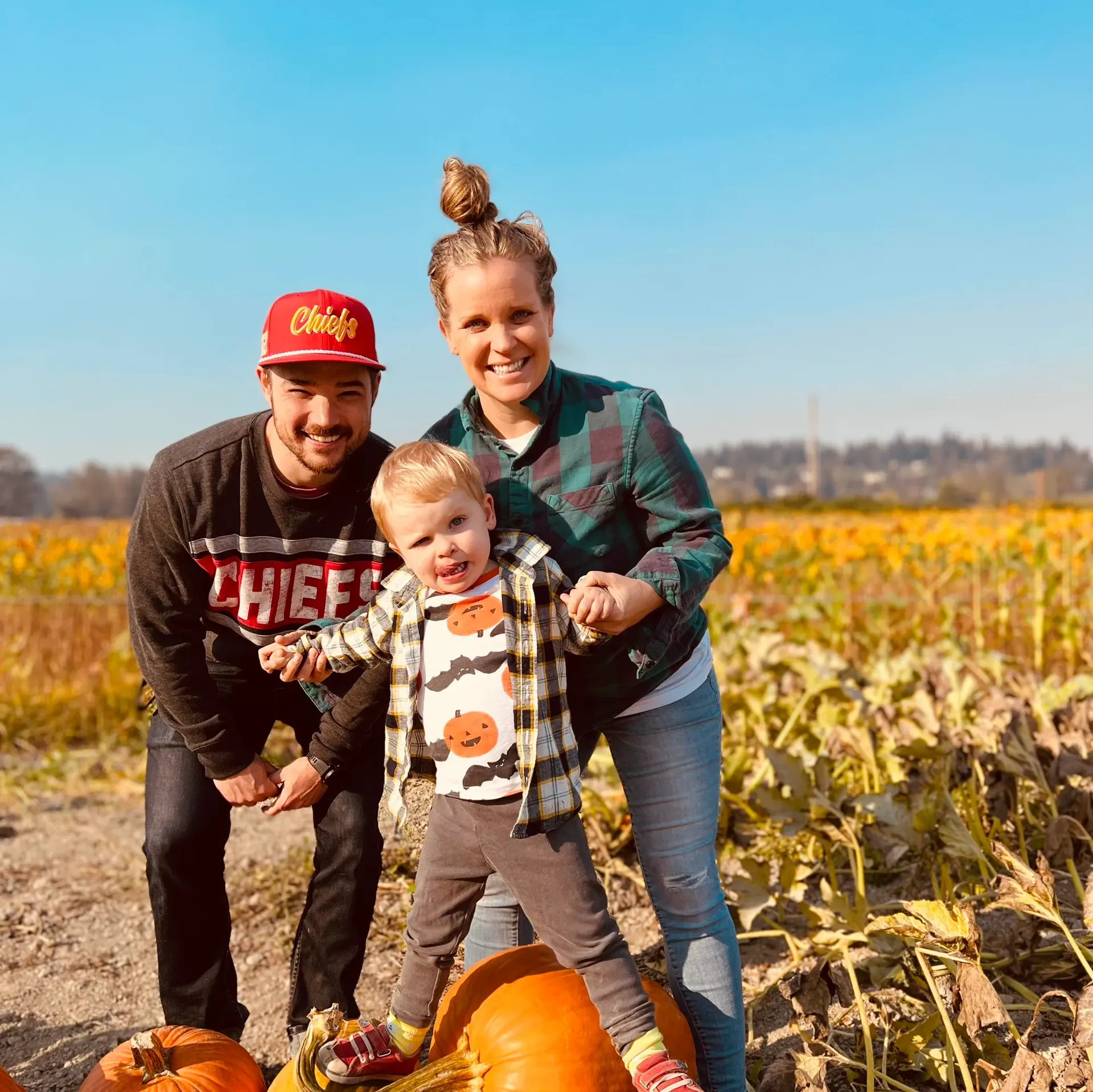 silly kid on the pumpkins - we go to 5 different patches every October- it's so fun!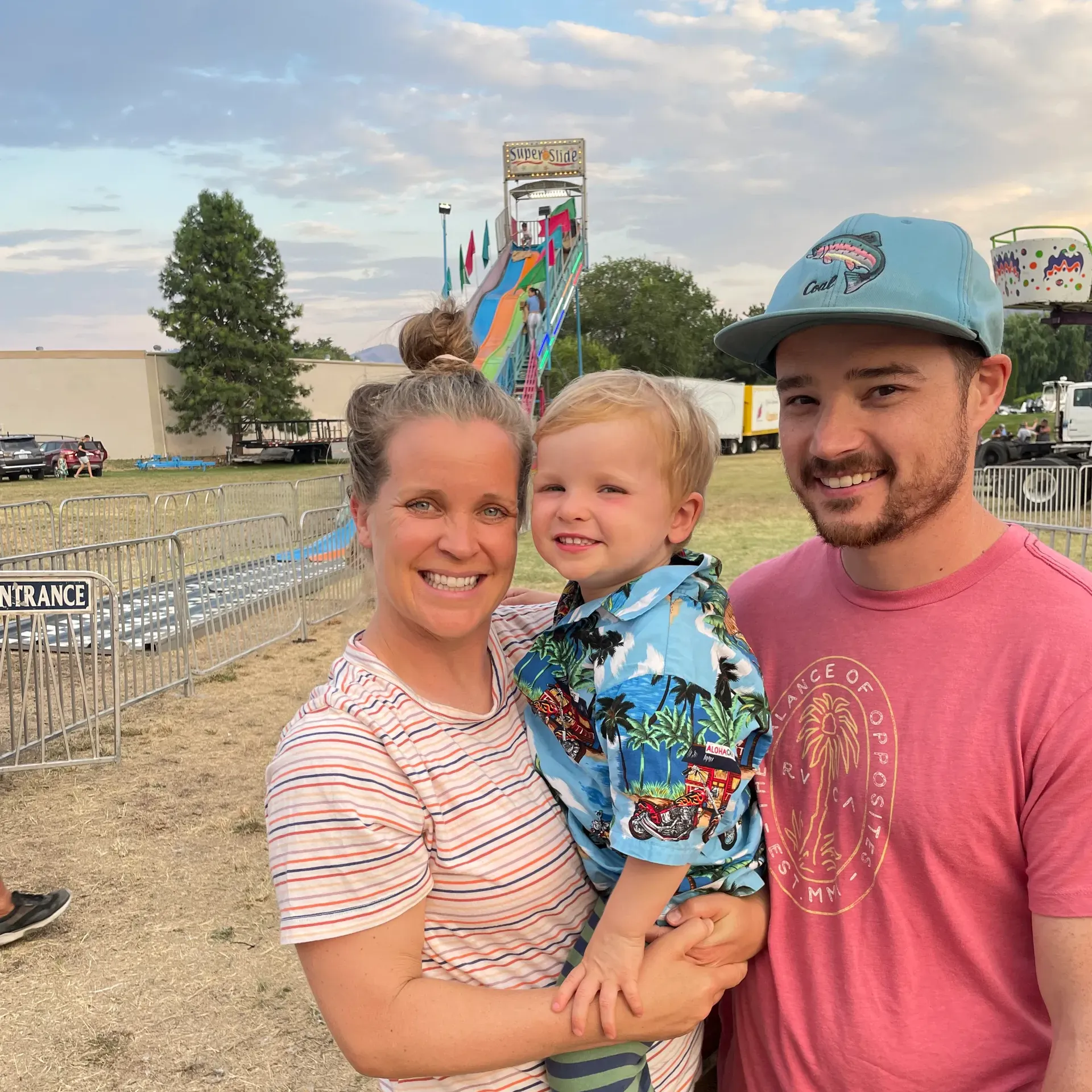 we love going to carnivals and fairs. the huge slide is always a hit!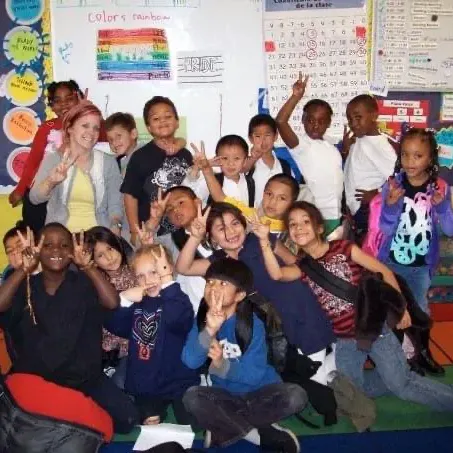 I loved being a 1st grade teacher SO much. The love I felt for my students was so big and I'm still in touch with them as adults! I also had hot pink hair which was pretty fun.
Do I have kids? How do they feel about a sibling?
We have a 3 year old. He is pretty open to all new friends and is best buds with his cousins. I think he'll be a great big brother and will get into many adventures with any siblings he may have.
-collin
I would never...
spank or hurt a child in any way. I know friends who were spanked as kids and try to educate them on how it's physically and mentally damaging. Now we know better so we can all do better.
-kat
Dogs or cats?
Dogs... at our neighbors houses so Benji can enjoy and play with them but without the added responsibility in our home. Best of both worlds ; ) Maybe we will get a fish again some day.
-kat
The most special thing I own is...
my Benji Books. I make monthly picture books of his adventures & he LOVES to read them. It's fun to look back at all the cool things he's done like drive an excavator, 5-garbage-truck bday party, etc.
-kat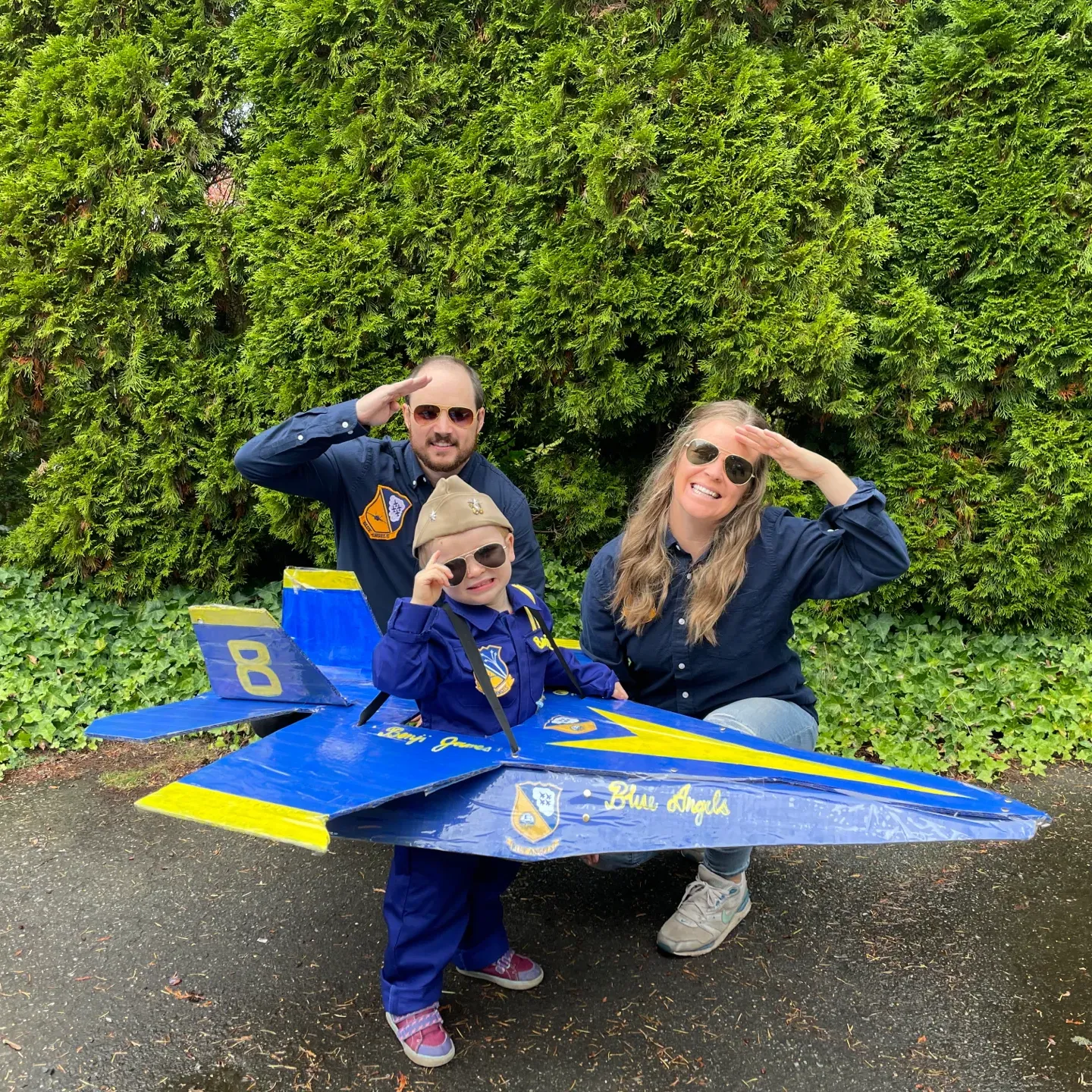 happy Halloween from our blue angels!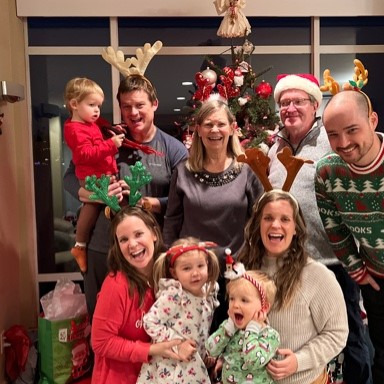 We love ALL the holidays and prefer silly faces in photos! Cousin and grandparent time is so fun!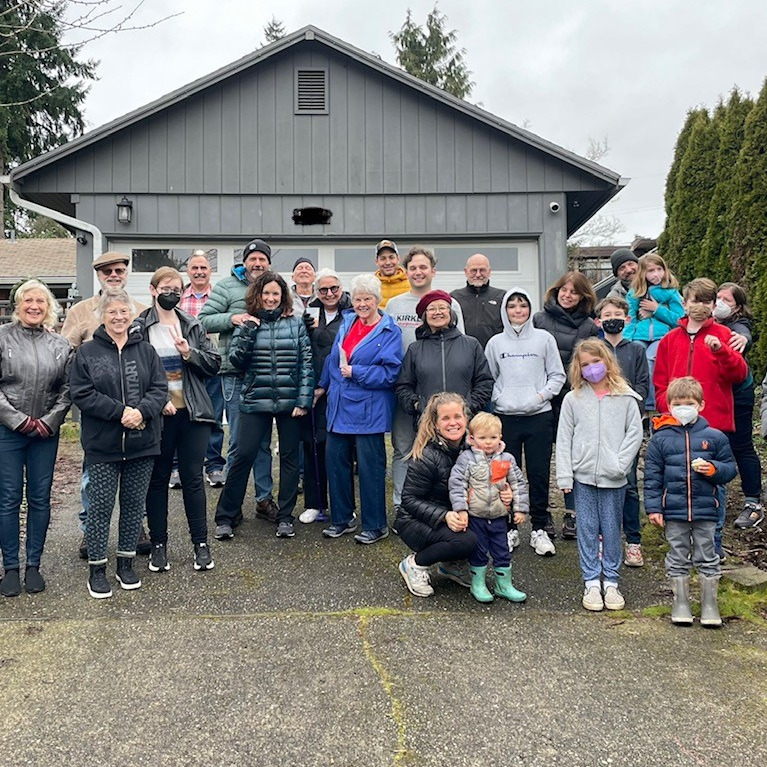 This is the best cul-de-sac in the world. Our neighbors will love & teach ALL our children!
My favorite place in the World is...
Palm Springs, CA where my parents have a little house. It's so peaceful there, the pace of life is slower and we get to spend a lot of quality time enjoying each other when we are there.
-kat
Complete the sentence, "I can't live without……"
our awesome blender! We all, including our 3 year old, drink green juice every day now because of our blender - I NEVER could have imagined this but we all feel so good when we do. And BENJI!
-kat
In five years, our relationship with our birth mother will...
be special & what's best for OUR child (OUR = birth mom, me, collin, birth dad if he wants). Maybe we do birthdays together or regularly scheduled visits with fun activities we get to do together!
-kat
Three years from now, I hope our birth mom is…..
happy, content, healthy. If she wants I hope she is a part of our family and the village that supports our child. I hope she feels celebrated, appreciated and valued as a member of our family.
-kat
Do you consider yourself religious or spiritual?
Spiritual.I was in a roll-over car accident, paramedics said there had to be an angel protecting me. It was a friend on his way to heaven after losing his cancer battle. Like to the minute.
-kat
I hope our birth mother is...
proud to have us raise her child. And if she's interested, I hope she's open to being celebrated and honored by our family as a special member of it. I hope she is proud of herself and her strength.
-kat
Do I have kids? How do they feel about a sibling?
Yes. Our 3 year old son Benji 'wants to be a mommy' when he grows up : ) He is so excited to have a baby to take care of. He's had practice with his little cousin for 2 years & is a natural big bro.
-kat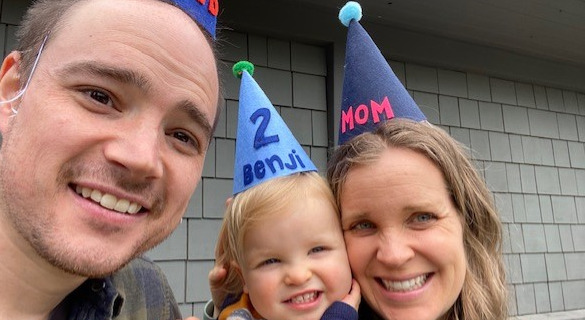 If I could choose one type of food to eat for the rest of my life, it would be:
the best peanut butter and jelly sandwich - cinnamon swirl bread from a market in San Francisco with crunchy pb and real strawberries on it. Y-U-M.
-kat
If I could have dinner with anyone—dead or alive—I would pick...
my friend Tony Le who passed away 10 years ago. He was the kindest, most generous human and he saved my life on his way up to heaven when I was in a rollover accident. I want to see his smile again.
-kat
My best friend would describe me as...
their biggest supporter and cheerleader. And a great social organizer. I love helping people & bringing more joy to their life. It brings me joy! I love connecting people to other wonderful people.
-kat
We are the best choice because…
we will love our child more than anything. I PROMISE. As a teacher I learned it doesn't matter if I birth a child or just teach them... I will love them with my WHOLE HEART. And their birth family.
-kat
What is the best word to describe our family?
Loving. FUN. Active. Collin & I love Benji SO MUCH it's kind of unbelievable. All 3 of us love to be silly and laugh and enjoy a good costume. We are always playing outside with neighbors or family.
-kat
My philosophy on parenting is...
be patient. be kind and supportive. let kids explore, try, make mistakes and then help them learn. be on the same page with collin & help each other do our best. ask for help, learn from others.
-kat
What is the best word to describe our family?
Close. I would say our family is very close, both geographically and socially. We live a few blocks from my sister in law and a few blocks further are grandma and grandpa. Cousins and hugs are close!
-collin
Favorite season and why?
Fall... back to school is exciting and who doesn't love a pumpkin patch? So many fun holidays are coming up - we love costumes so Halloween is extra fun with our family costumes.
-kat
My neighborhood is a good place to raise a family because…
We live close to a lot of other families, there are lots of kids or all ages that make great role models and play partners. We also live on a cul-de-sac which keeps traffic down which makes it safer.
-collin
If you had to live on an RV or sailboat for the rest of your life, which would it be?
A sailboat for sure, though I would have to learn how to sail, I think being able to cruise around the coast and perhaps the Caribbean would be amazing. Hopefully I could snag some good seafood too.
-collin
If you had to pick a famous person to play you in a movie, who would it be?
Mindy Kaling, Melissa McCarthy or Kate Hudson because they are all so funny (#goals), super moms, have funky, vibrant style and just seem like people I'd love to be friends with.
-kat
My neighborhood is a good place to raise a family because…
our neighbors are family to us - extra grandparents, aunts, uncles & cousins to Benji. We all enjoy each other & spend time helping everyone with projects. The love our cul-de-sac gives is AMAZING.
-kat