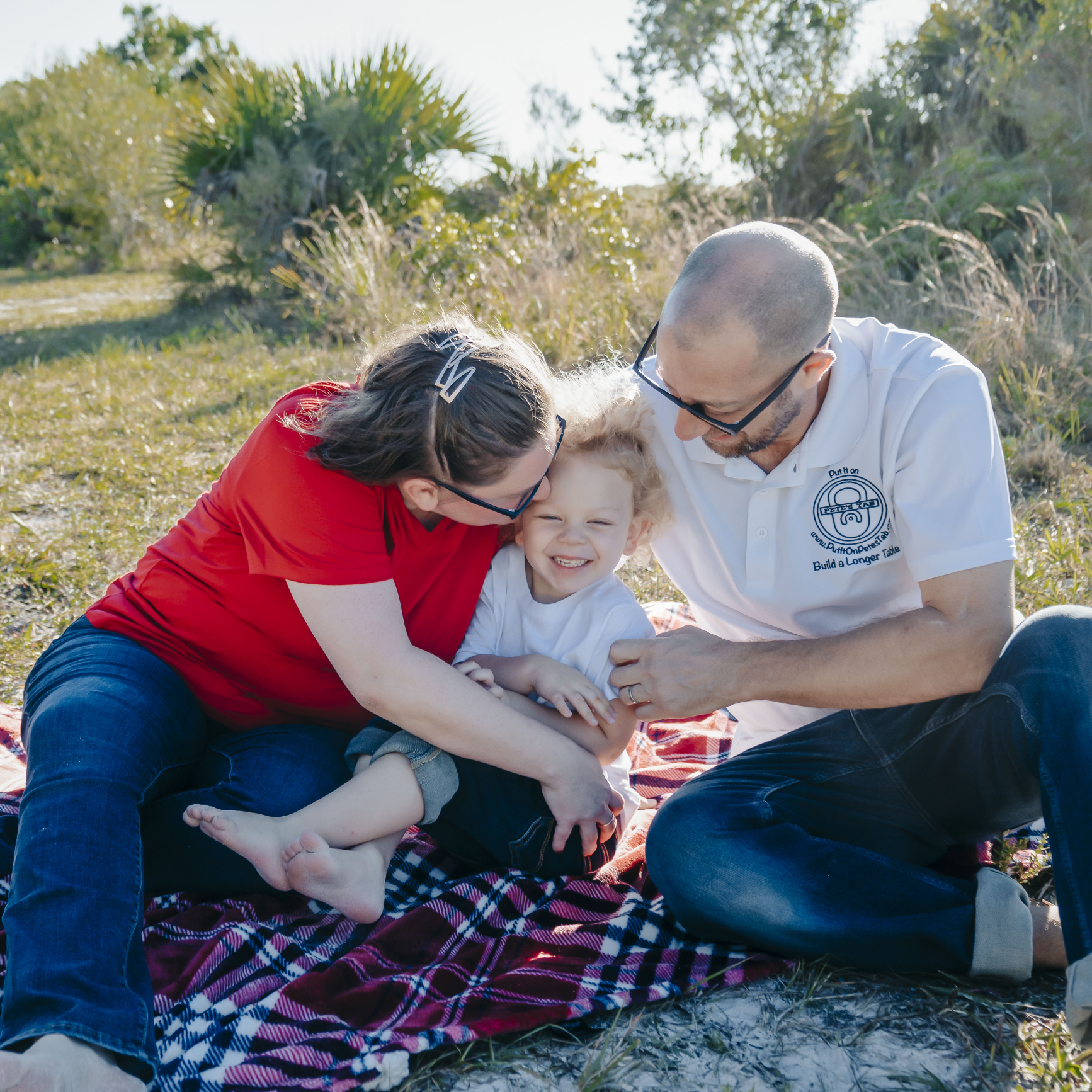 Emily
Caregiver
Education:
Master's Degree
Profession:
Executive Assistant / Chief of Staff
Political Affiliation:
Very Liberal
Rob
Caregiver
Profession:
Real Estate Broker
Political Affiliation:
Lean Liberal
We are very grateful that you have decided to read and review our profile. As a mom that never imagined she'd be able to carry a baby, I intimately know how your body feels with that little one growing in there. And the bravery to choose adoption is something that we could never thank you enough for. We've been together since 2011, married since November 2015 and parents since March of 2018. We love being parents, we have tons of fun as a couple, as a family, and with our village of support. We are so blessed to live in a wonderful community, surrounded by families, parks, nature, and near enough to downtown Grand Rapids that we can go to the museums, community events, and playgrounds. You'll see pictures that show how we live, the fun we have, and how much we love each other. We struggled with infertility and used donor sperm coupled with IUI to get pregnant with Lucas and it was a rough pregnancy (20+ weeks on bed rest is not something we wanted to risk again) so trying again was not really an option for us to grow our family. However, we know that we have more love to share and we know that Lucas will be an amazing older brother so we are excited to welcome another baby into our family. Our best friends adopted their daughter one year after Lucas was born and are hoping to adopt again this year, so we talk about how families are all different and look different and that biology doesn't determine family. We believe that providing a child with a loving, stable, compassionate home is the best gift we have to offer the world. We are so proud that Lucas loves to read, that he is kind, considerate and loving to everyone, that he asks questions and wants to learn everything he can, and we can't wait to share that with another child as well.
Emily & Rob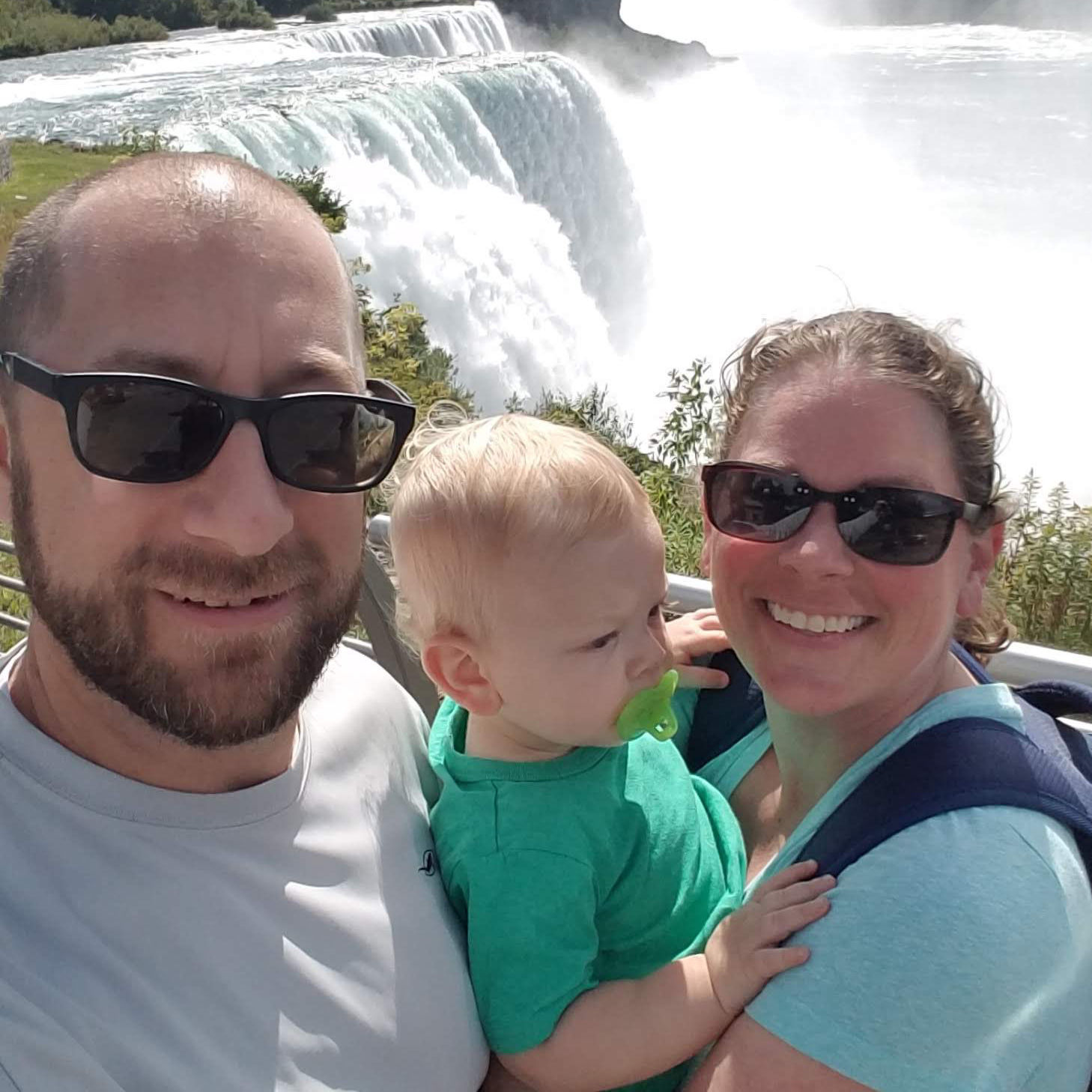 Niagra Falls, September 2019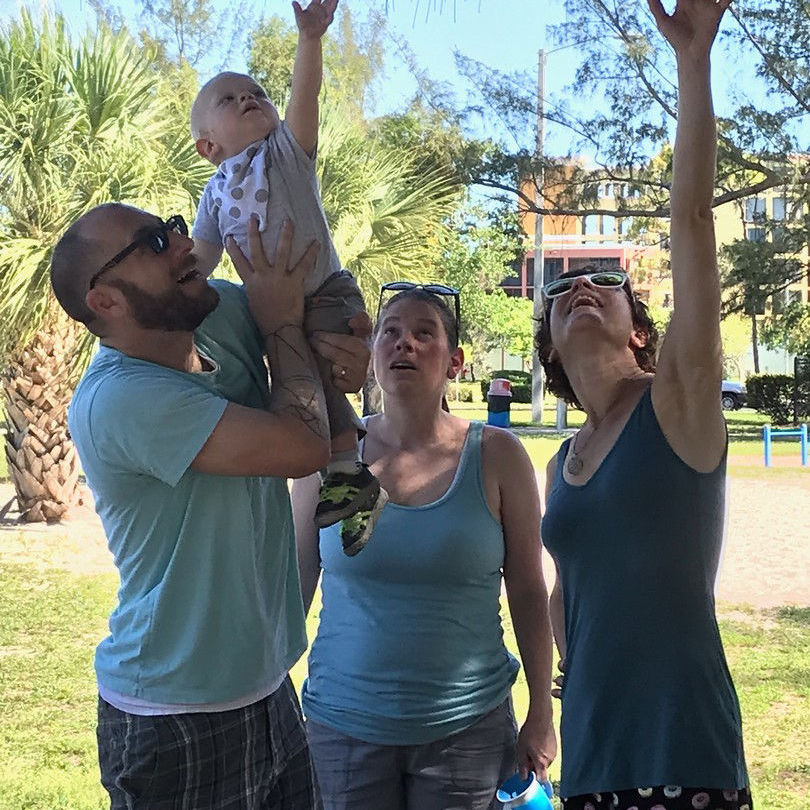 At the park with Auntie Sara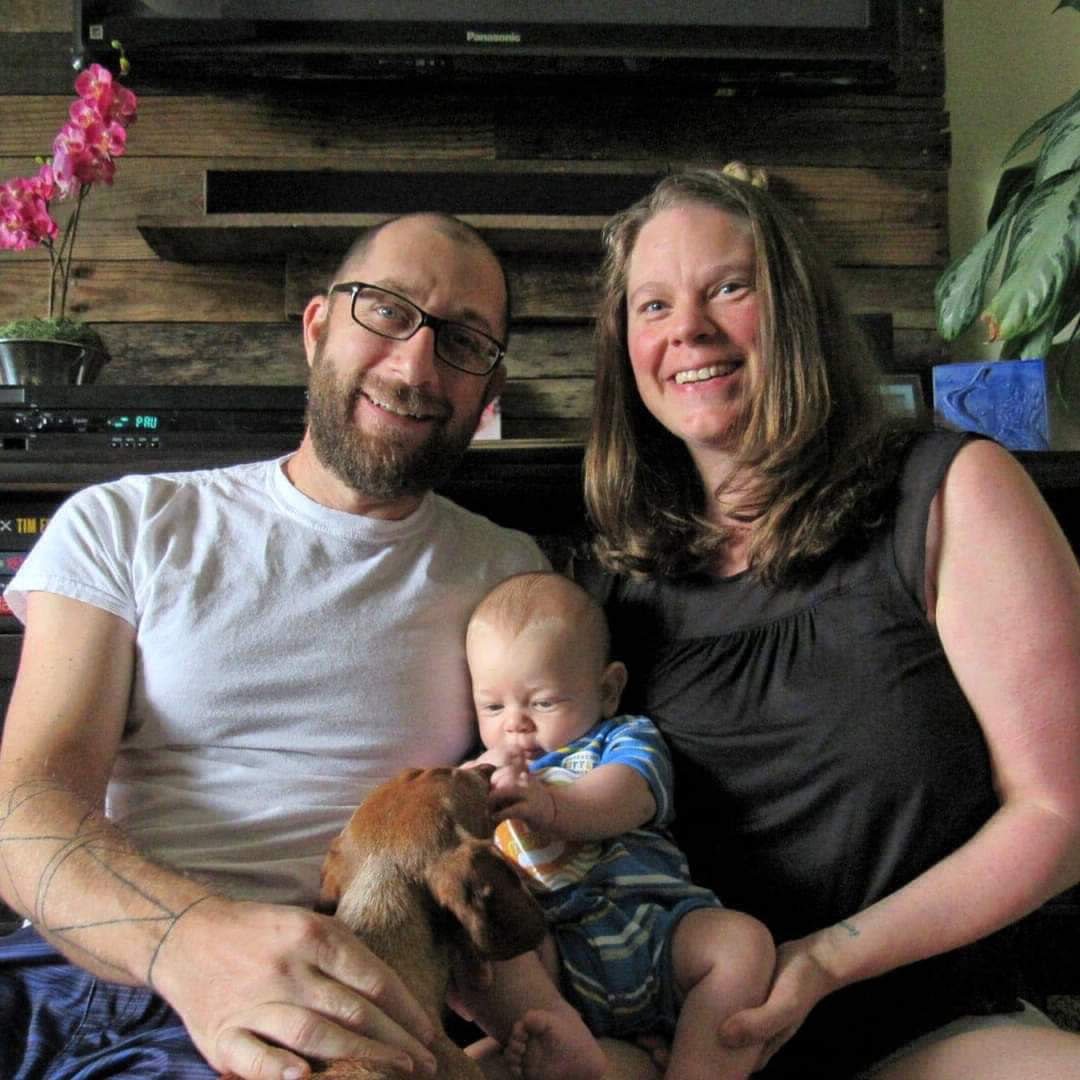 Self family portrait, photo bombed by our doxie, Molly
If you had to live on an RV or sailboat for the rest of your life, which would it be?
An RV! We have often talked about taking a summer and renting an RV and driving to all 30 baseball stadiums in the US
-Emily
My neighborhood is a good place to raise a family because…
There are 5 kids in our cul-de-sac with birthdays in MARCH alone! We have over 10 kids in this small neighborhood of 8 houses, ranging from newborns to teenagers. Additionally, we can walk to the elementary school and it's playground, a nature park, the day care center and the best pizza and ice cream place around.
-Emily
What scares you?
On a literal level - snakes (I shudder just writing that word). On an existential level - the climate crisis. I genuinely worry about what we're doing to the environment, and the future of polar bears, and whether the next generation or the one after that will become climate refugees. After experiencing Hurricane Ian up close, I understand the terrible power of the earth.
-Emily
Favorite season and why?
After living in Florida for 18 years and missing seasonal changes, every season is my favorite! I love the way the world looks in the winter, the blankets of snow, ice crystals on tree branches, and the snow falling. Spring is just amazing in every way and I am even loving the unpredictibility of the weather. I love summer, warm days and cooler nights, long days and sunshine for hours. And fall colors are just breathtaking. I love it all! And I love watching our son experience the seasons since he was a Florida baby for the first 4.5 years of his life :-)
-Emily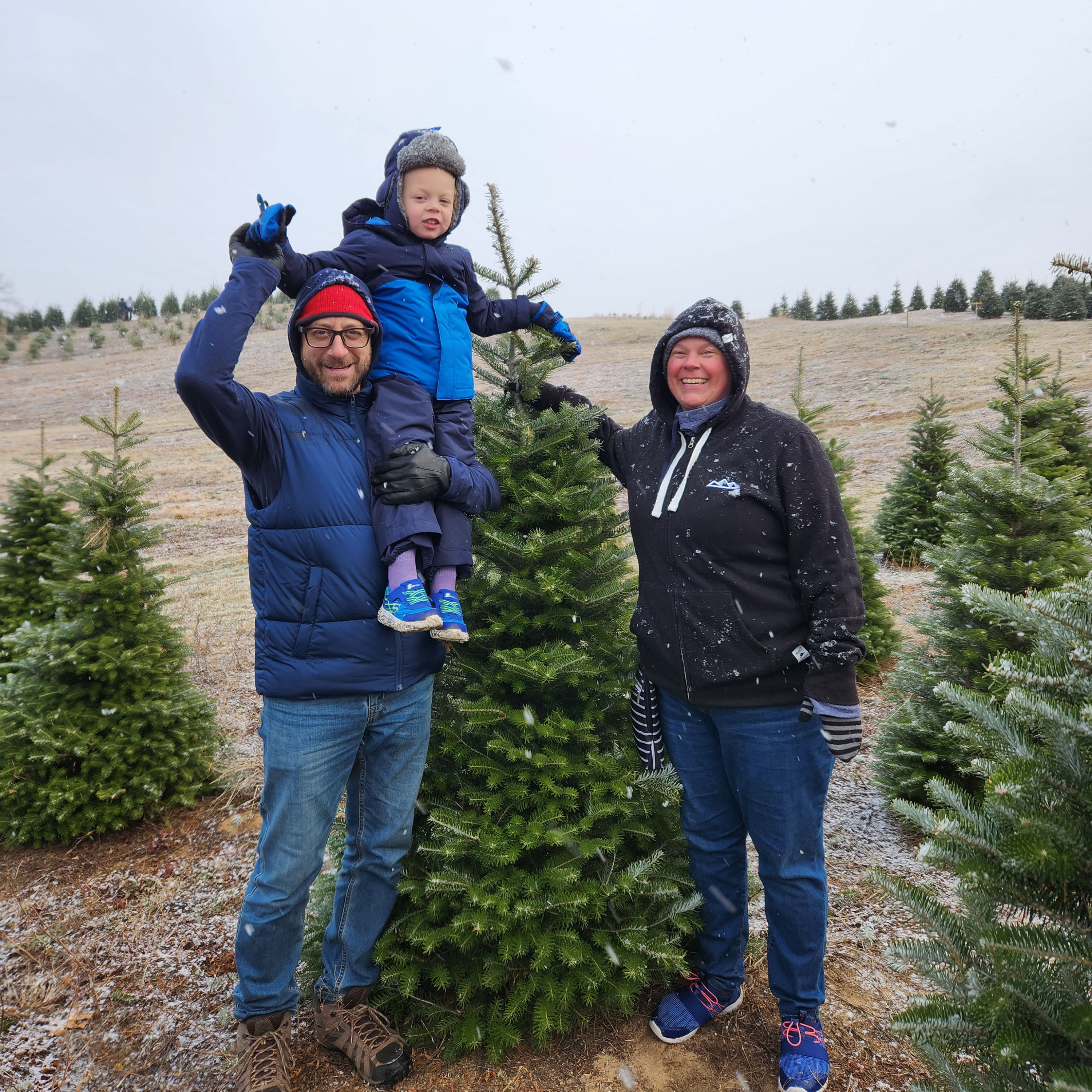 Cutting down our first Christmas Tree 2 days after we moved to Michigan!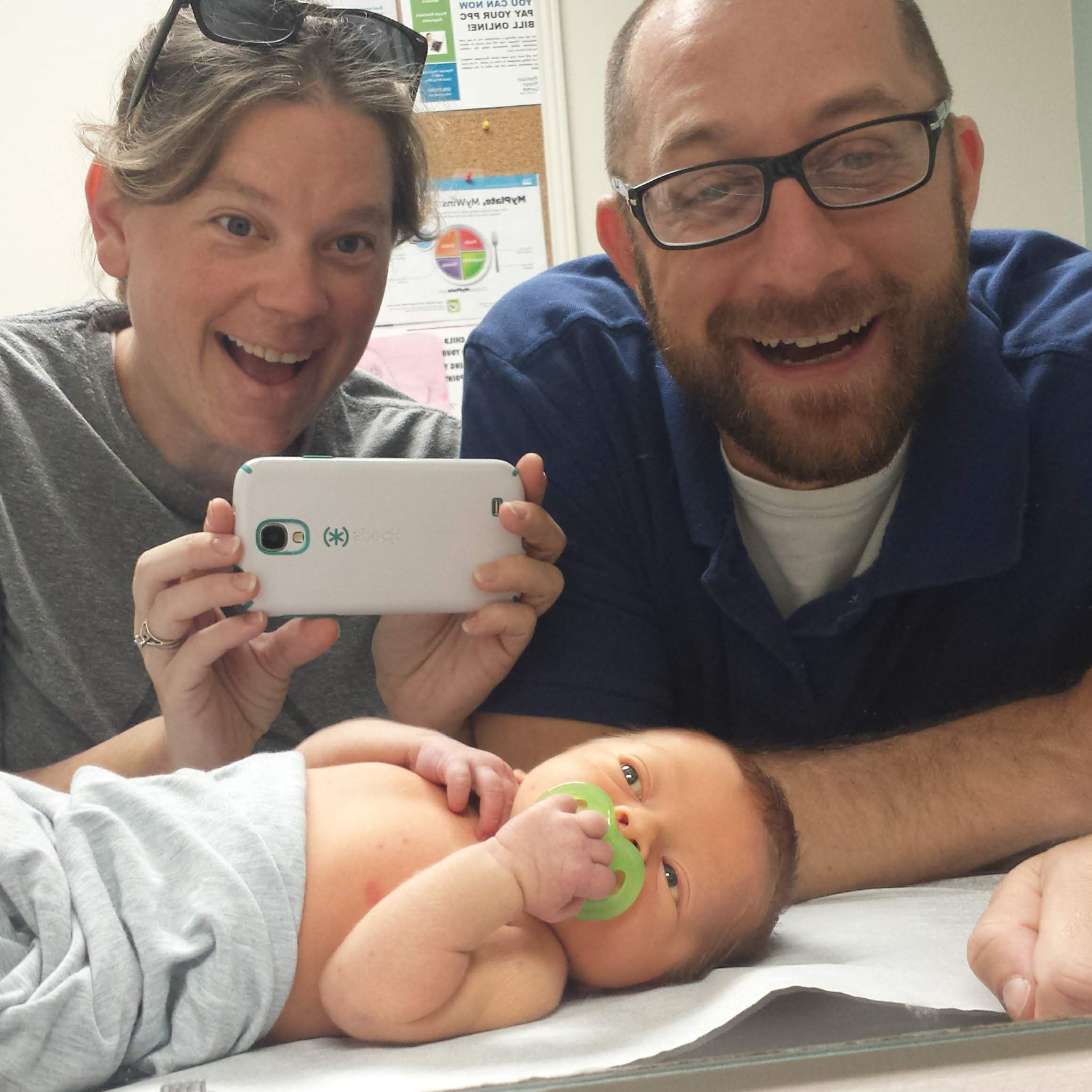 Lucas' first doctors visit, only a few days old!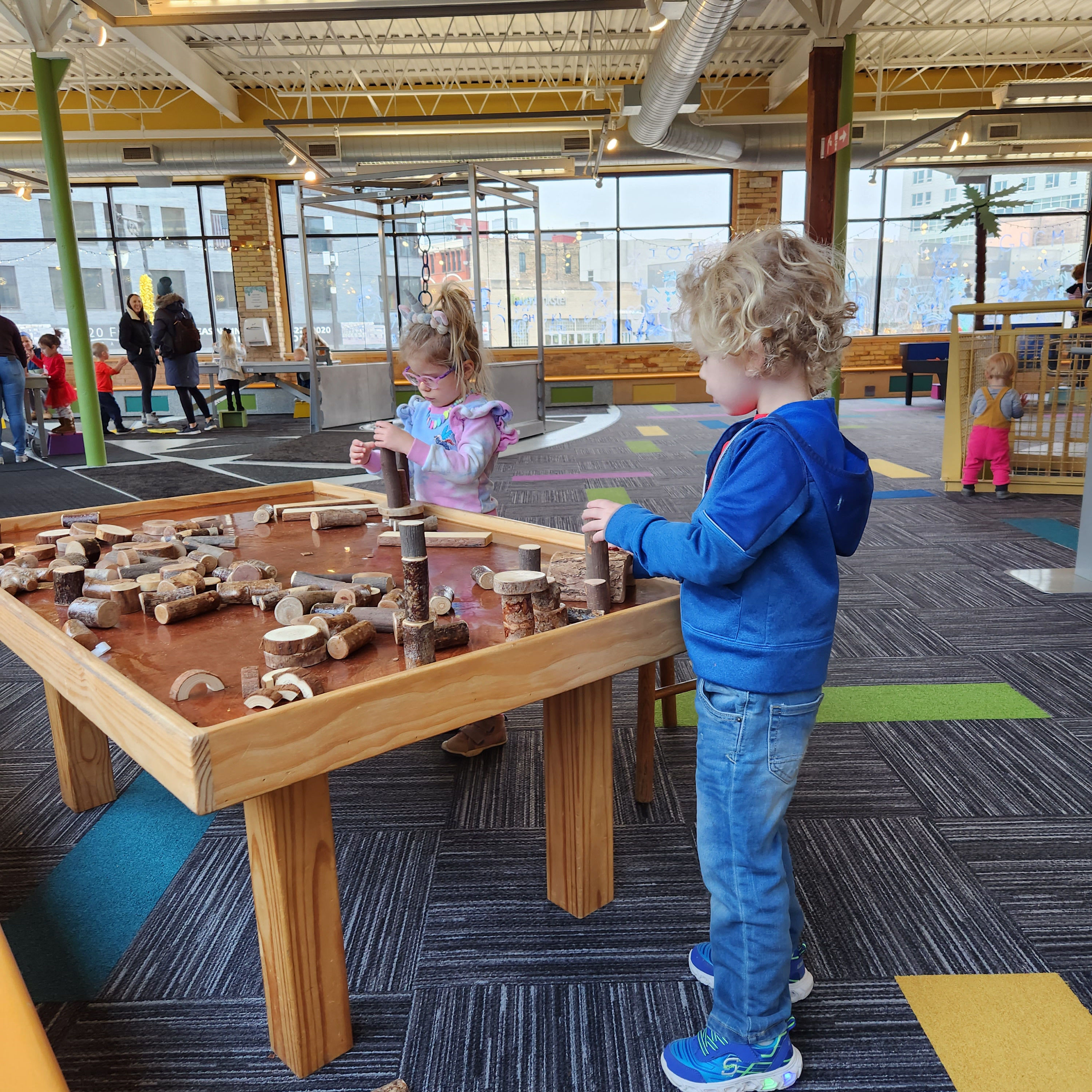 GR Children's Museum - one of our favorite places. We make great use of our Family Membership
My favorite YouTube video is: (paste the full link)
Our wedding video - https://www.youtube.com/watch?v=xhbaQxfDunQ
-Emily
What is the best word to describe our family?
Lovin
-Rob
Complete the sentence, "I can't live without……"
Emily & Lucas
-Rob
My favorite place in the World is...
Home with Emily and Lucas.
-Rob
Do I have kids? How do they feel about a sibling?
Yes, a 5 year old son. He has been asking for a sibling since our friends had a baby in early 2021. His best friend's family is adopting a second child and he wants to be a big brother at the same time she becomes a big sister. He says "I love sweet little babies."
-Emily
Do you consider yourself religious or spiritual?
Spiritual. I believe that there is more to the world than that which we can see. I believe in the soul, fate, higher powers but not necessarily the idea of God that is spoken about in religion.
-Emily
We are the best choice because…
Our son says we are the "bestest mom and dad in the world" :-) We are an excellent balance and complement each other so well that we're able to provide for our child(ren) physically and emotionally. We encourage our son to be himself regardless of what that means. We give him permission to say no when he needs to and to stand up for himself even if it means he doesn't do what we want him to do. Rob and I are constantly trying to learn what's "normal" for his age, we are always evaluating ourselves to ensure that we're parenting together and encouraging our son in the best way possible.
-Emily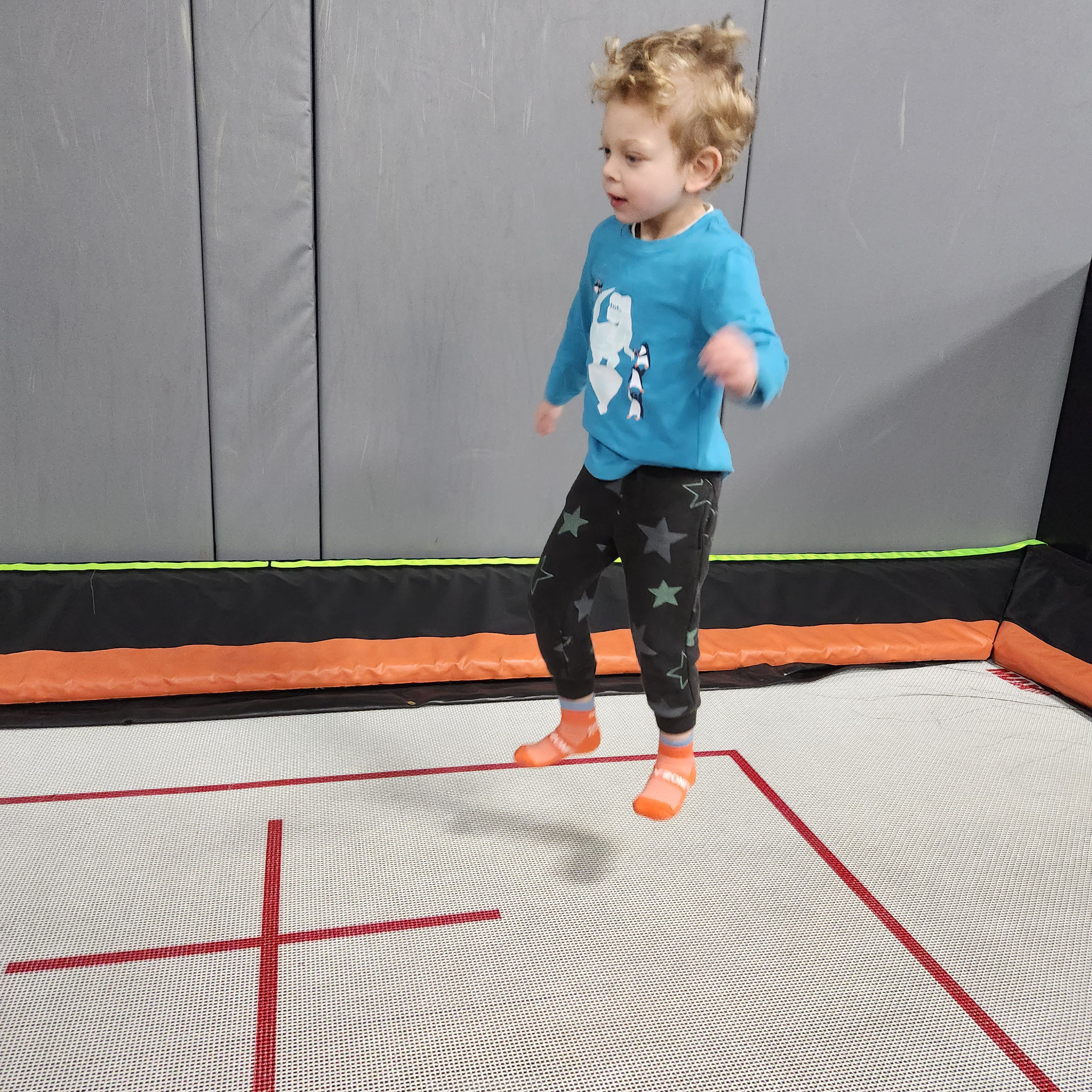 Bouncing at SkyZone! Lucas loves trampoline parks and we find them everywhere we go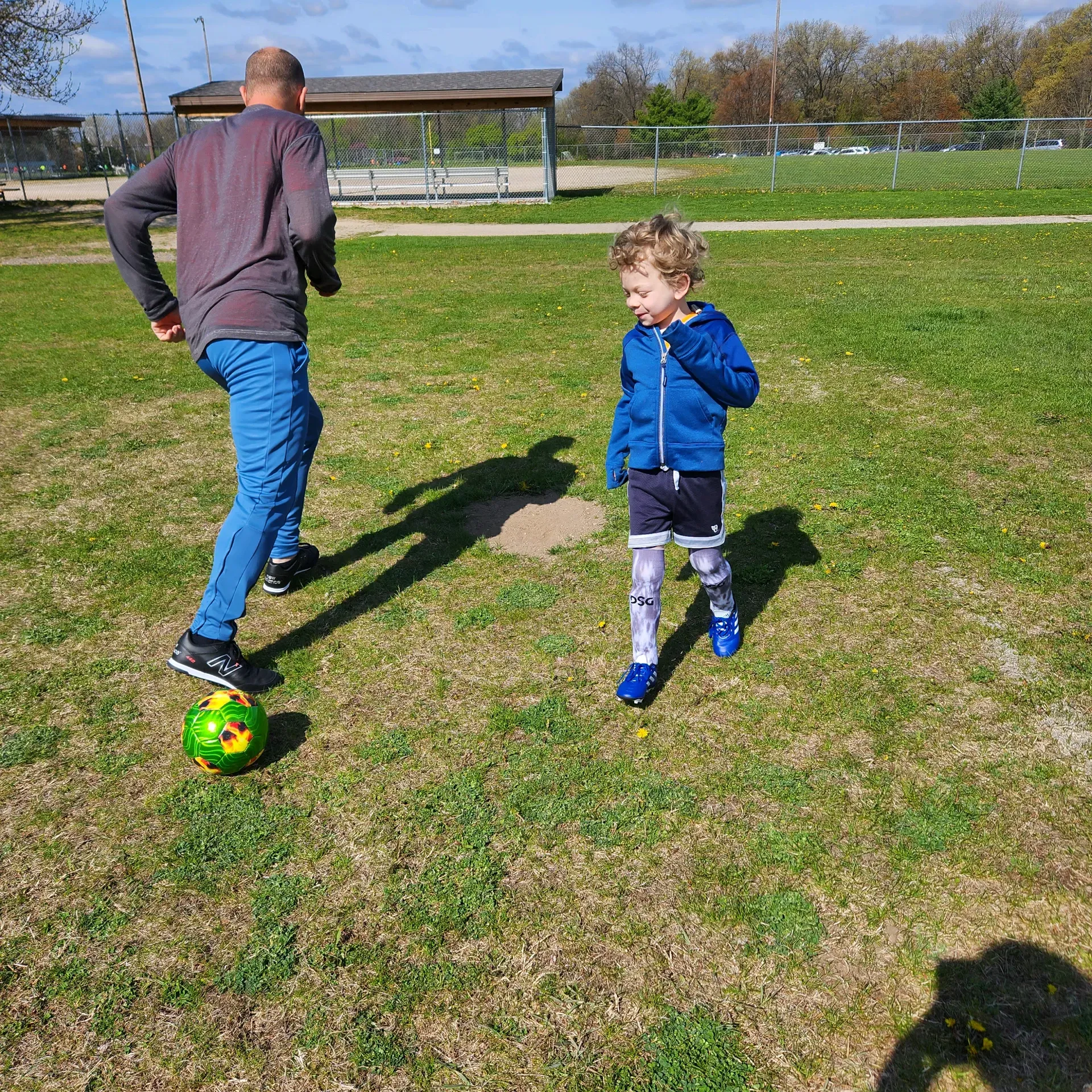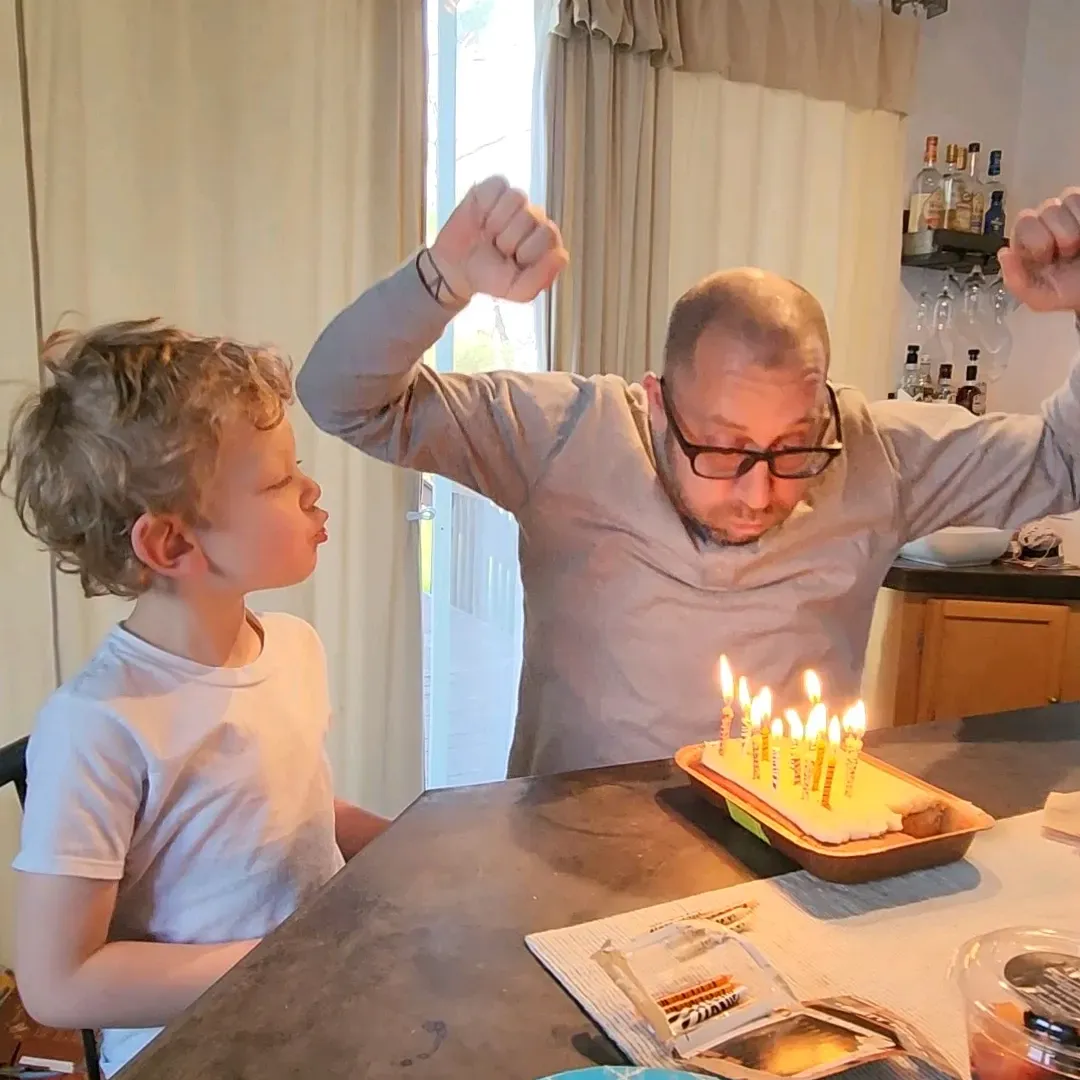 Three years from now, I hope our child's birth mom is…
Happy with her decision and proud of the way we're raising our baby.
-Rob
My favorite YouTube video is: (paste the full link)
Our wedding video!
-Rob
Dogs or cats?
Our son loves Wild Kratts and this is a movie of theirs that we watch ALL THE TIME so we have to answer this question almost daily. My standard answer is "I like wild cats and domestic dogs". I'm allergic to cats so we can't have them at home but we love the big cats when we go to the zoo
-Emily
My philosophy on parenting is...
"they aren't mine, they belong to the world." My goal as a mom is to give them so much love, strength, wisdom, support, and encouragement that they can go out and be a part of the world. There are times when I get overwhelmed at the idea that we only have 18 summers before they're adults but then I remember, they aren't mine - they belong to the world. And if I do my job well, they will be well adjusted and will go out and fly on their own and know they can always come back home when they need to.
-Emily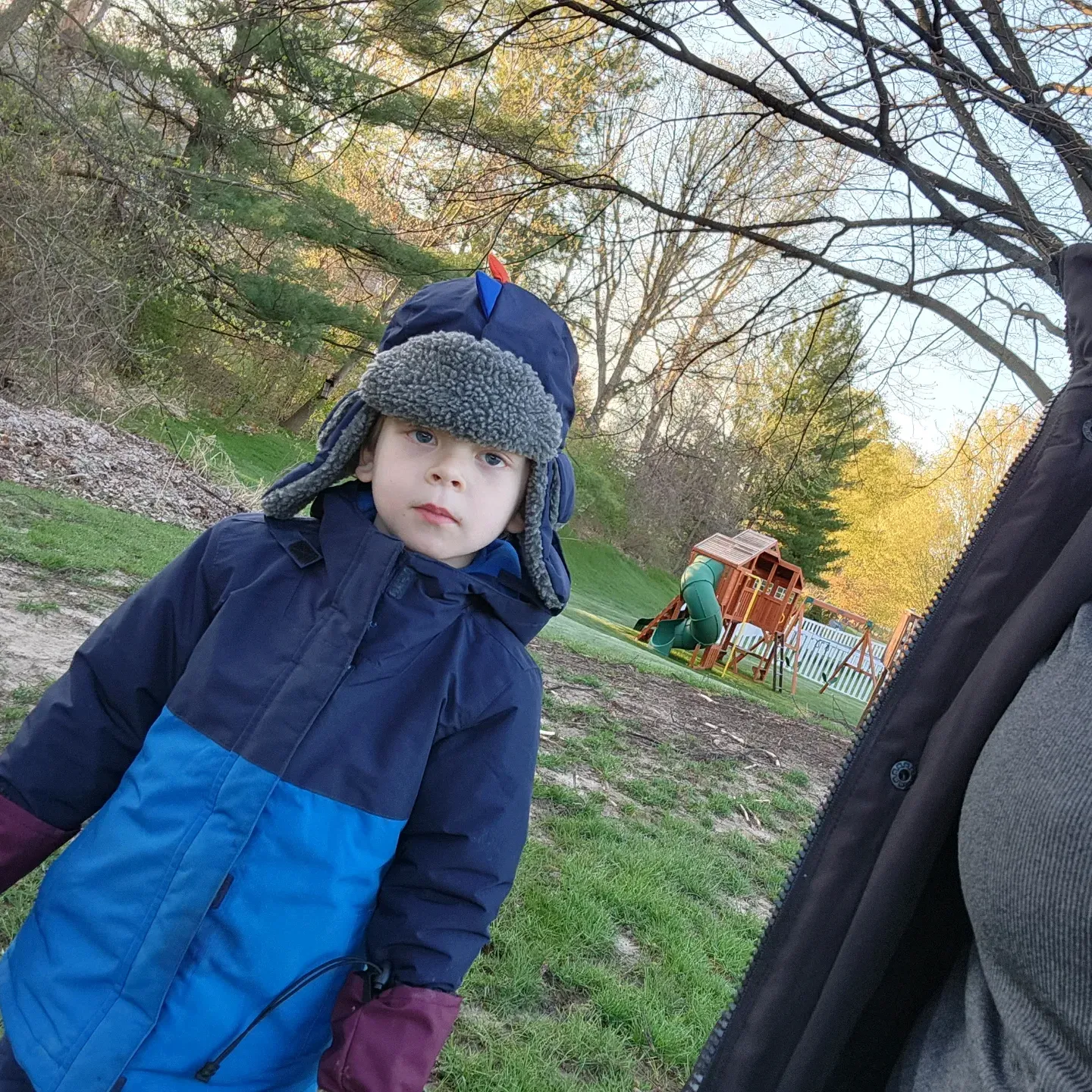 even though it was cold, we still walked to school (just bundled up!)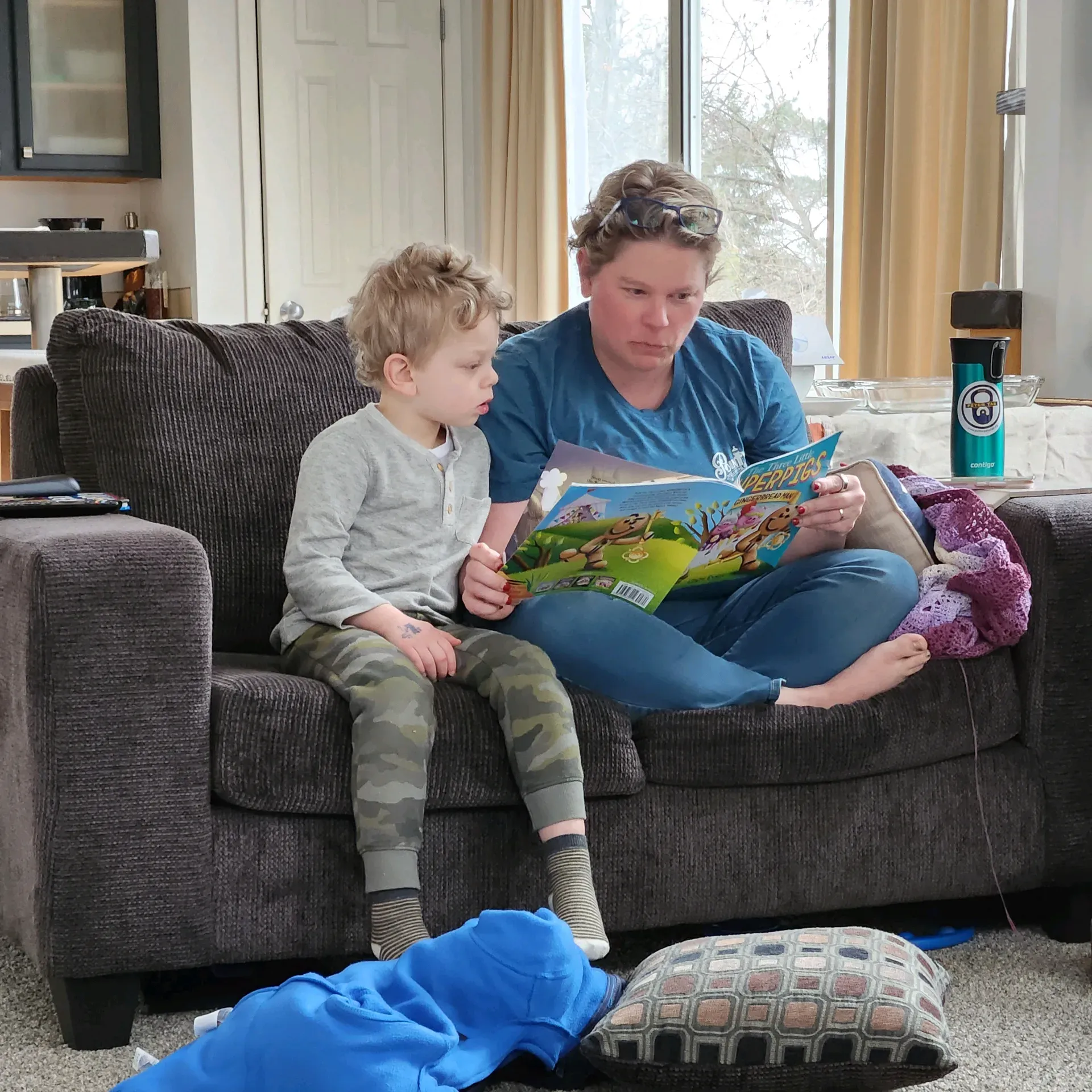 We are a family that loves to read!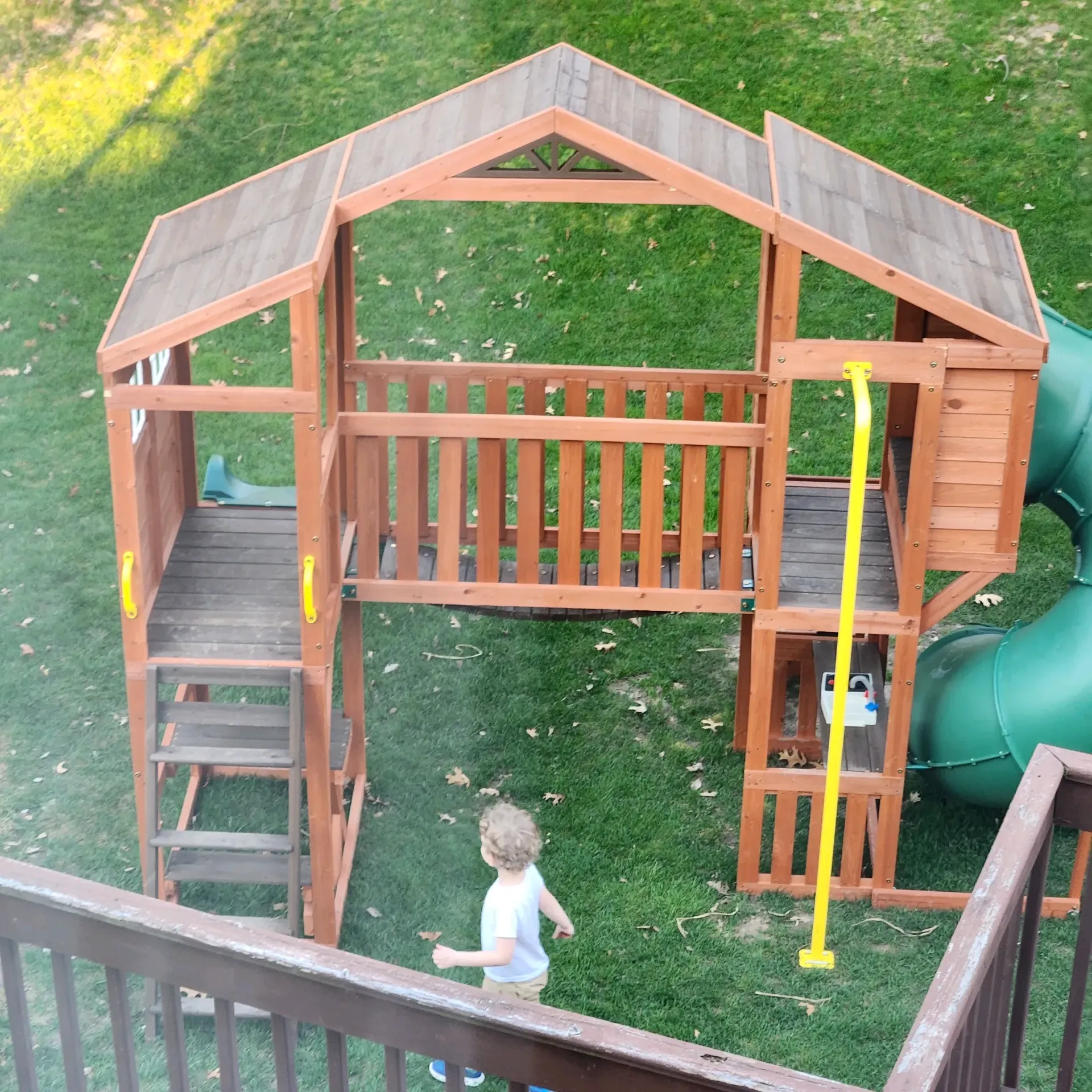 Our new playground in the backyard! All the kids in the neighborhood come over after school to play
If I could have dinner with anyone—dead or alive—I would pick...
My brother, he died suddenly in 2020 and I would give anything to sit and talk with him again. SO much has happened in the world since he passed and I know he'd have so much to say about it all!
-Emily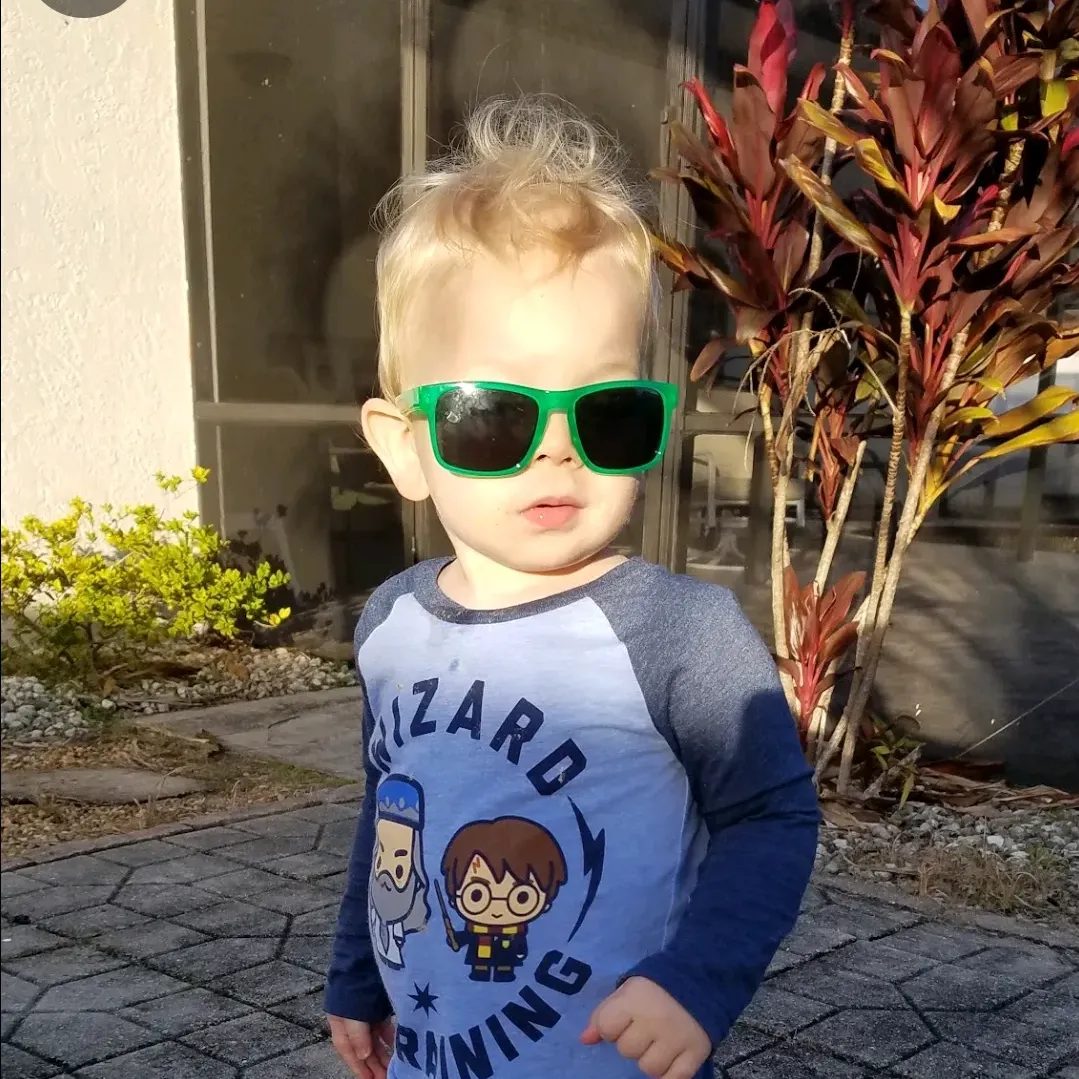 At one point everyone in our families had this image of Lucas as our phone backgrounds! He's just so cool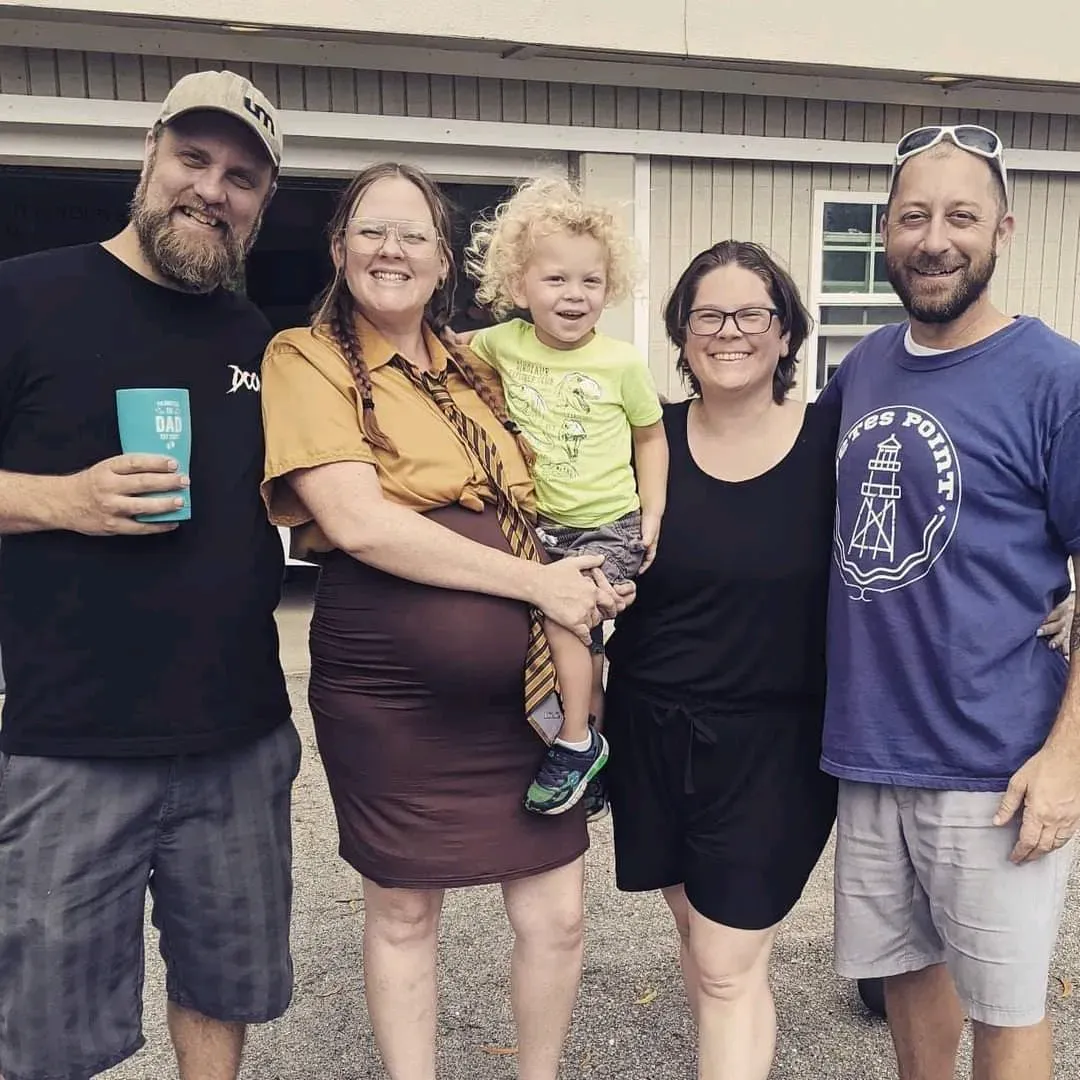 Lucas loves his friend Miss Stephanie and was super happy to attend her baby shower!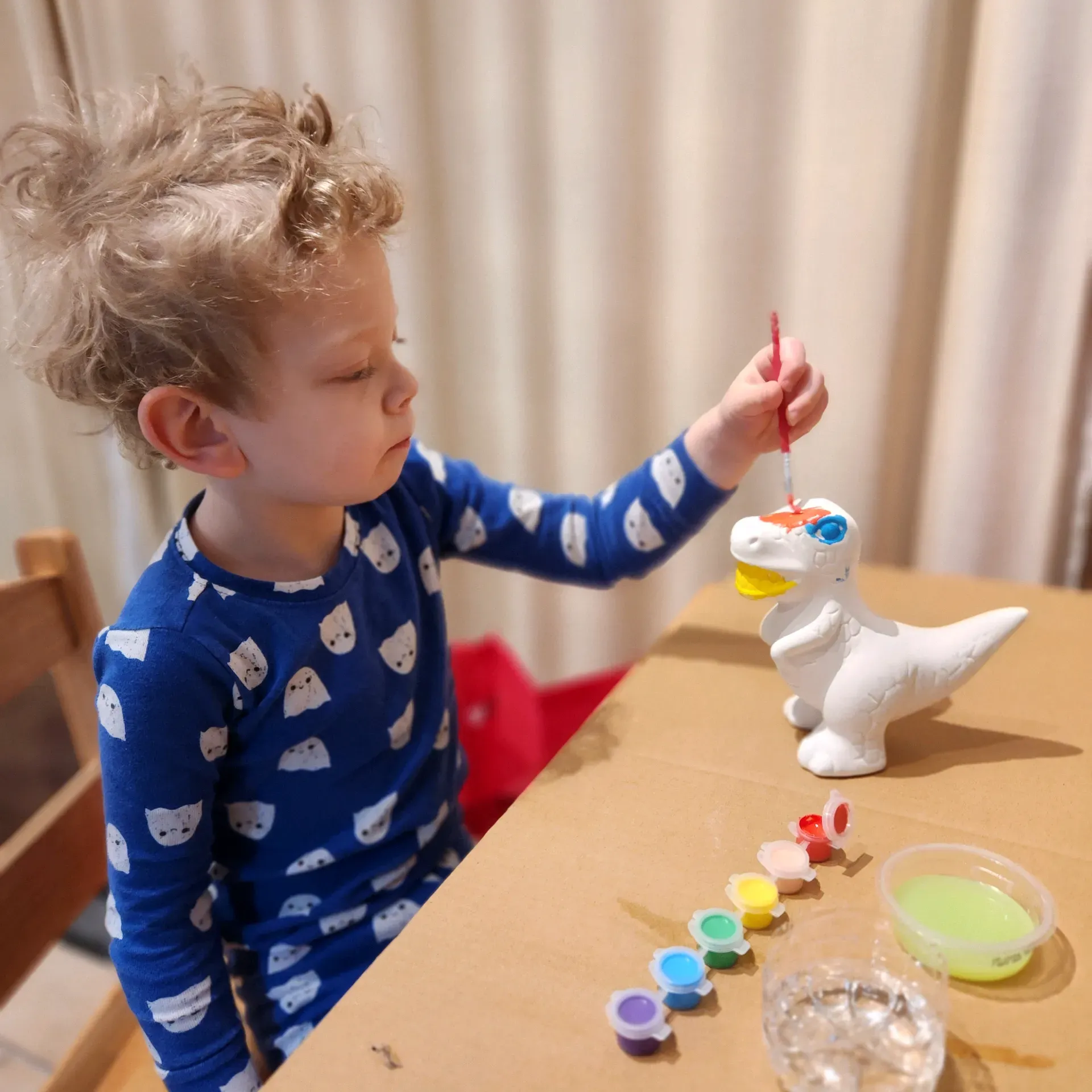 The Easter Bunny brought Lucas a ceramic T Rex to paint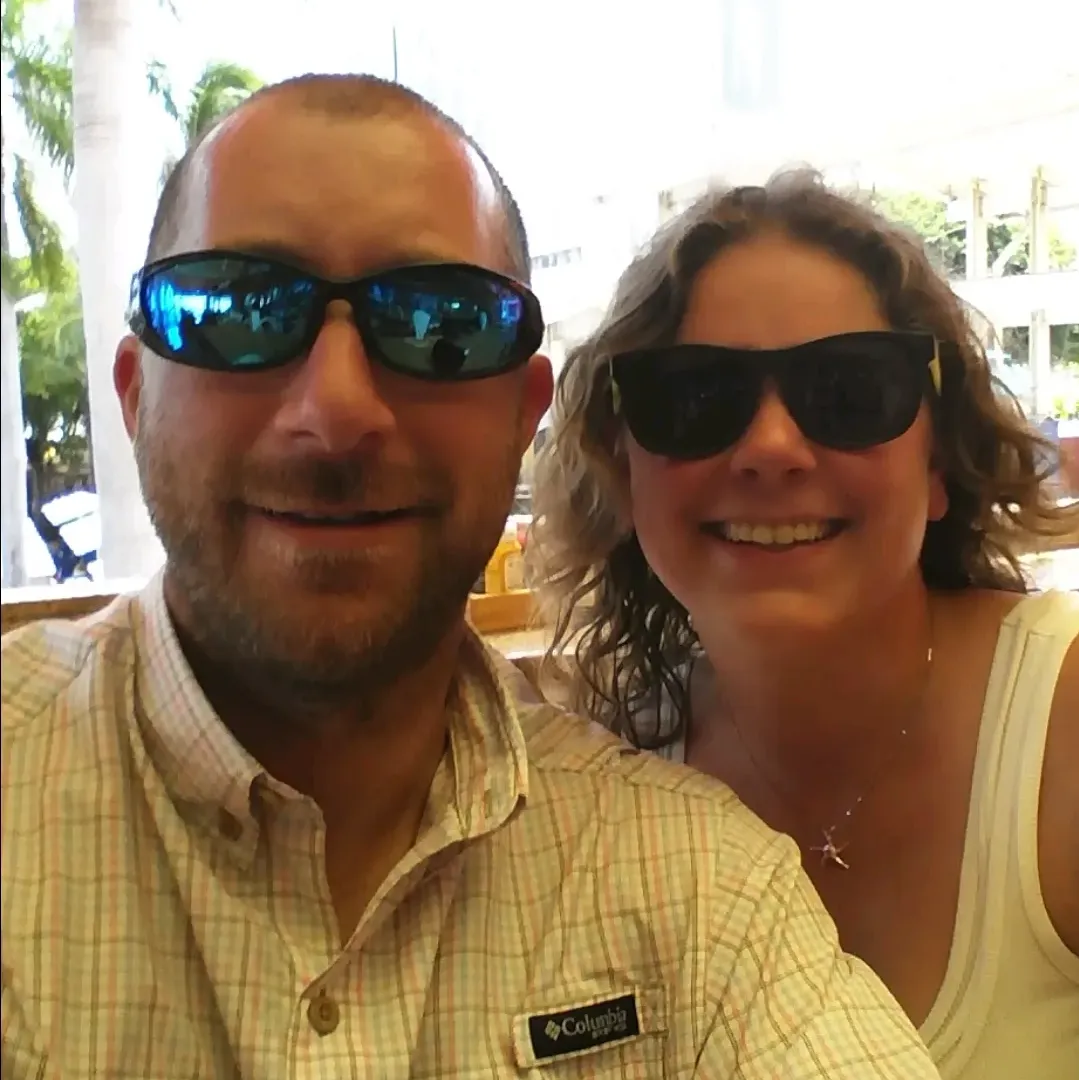 One of our favorite pictures! Day date in Miami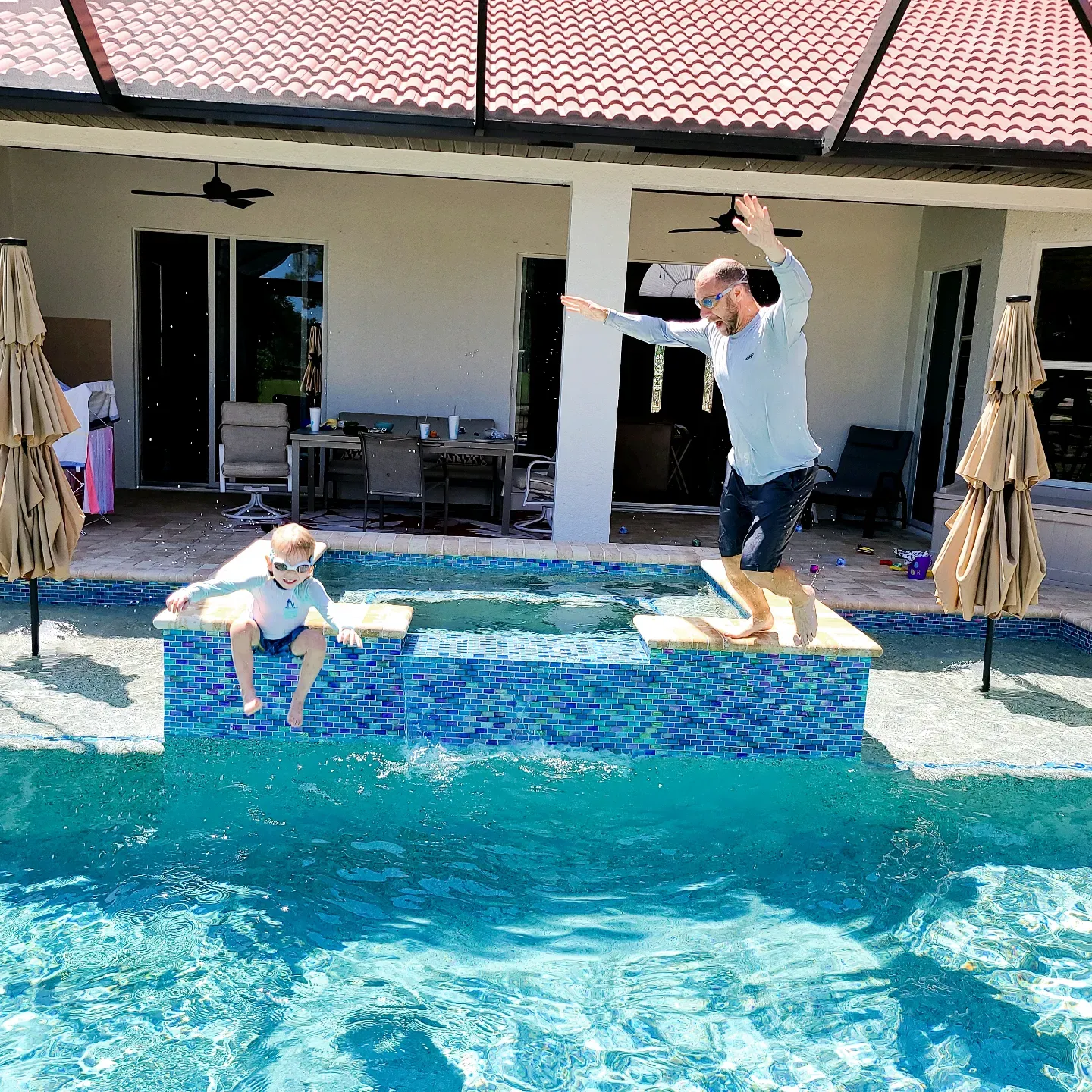 Lucas and Daddy loved to practice their jumps in the pool when we lived in Florida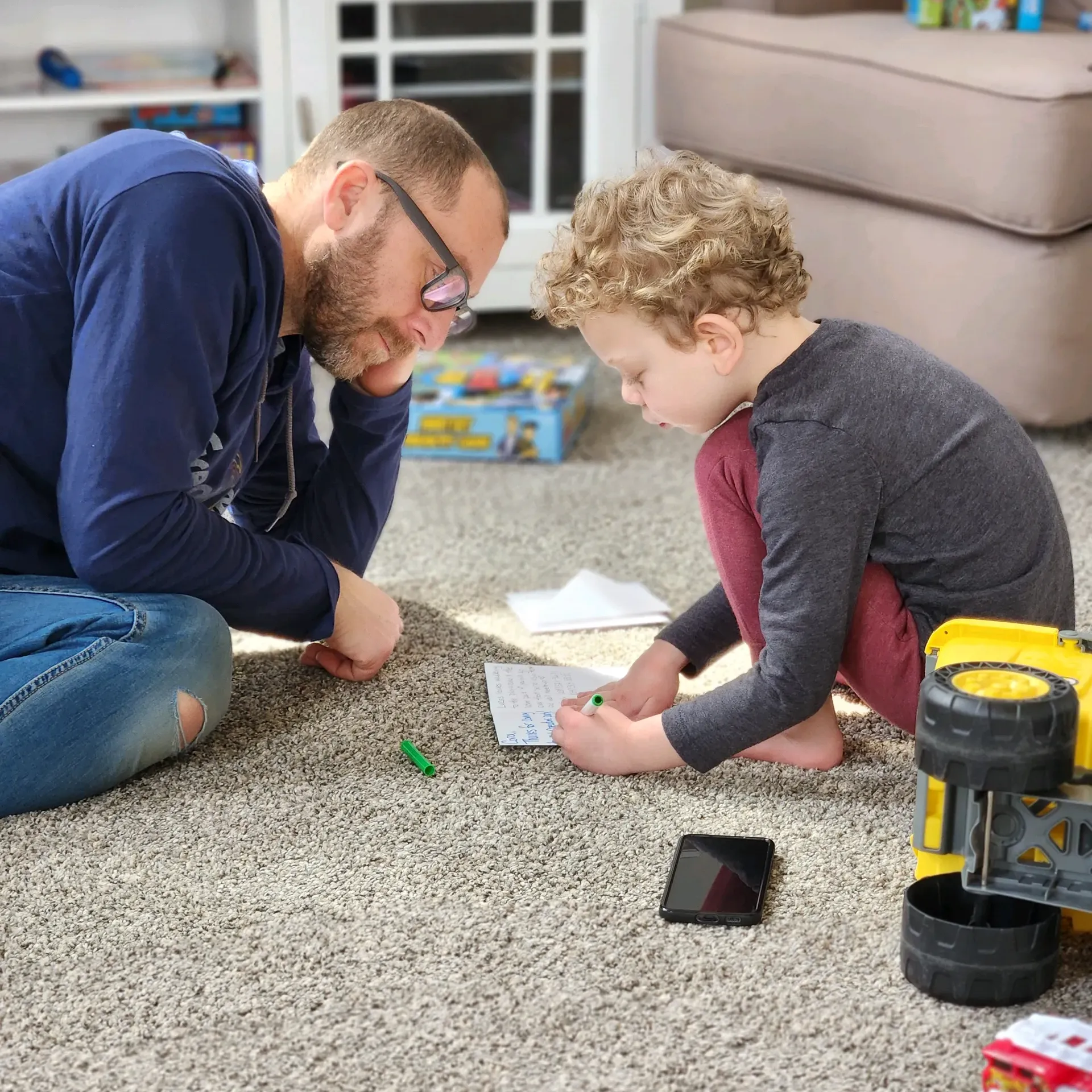 Writing thank you notes after his birthday party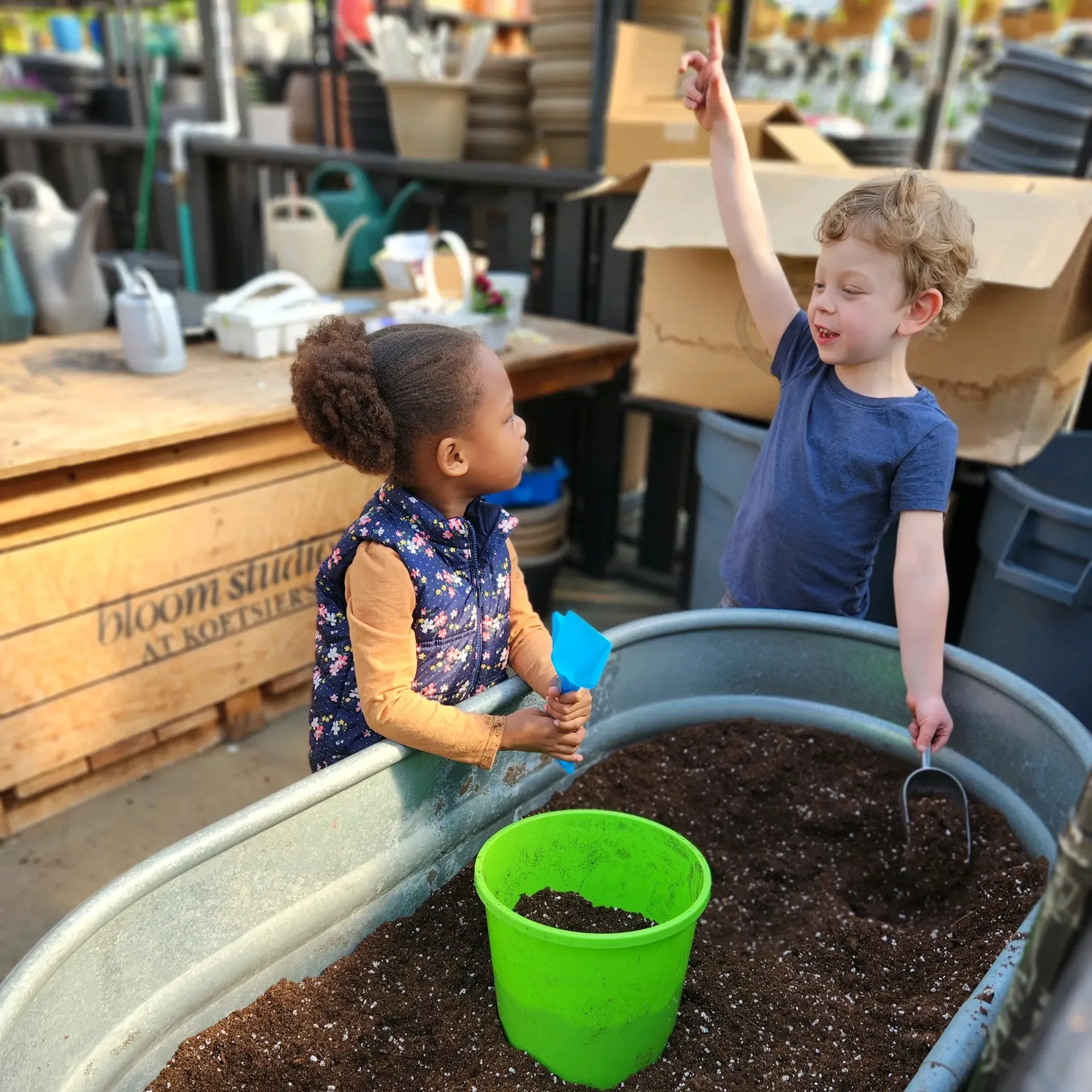 Planting tomato plants with his beastie! The nursery holds onto them until they're ready to plant at home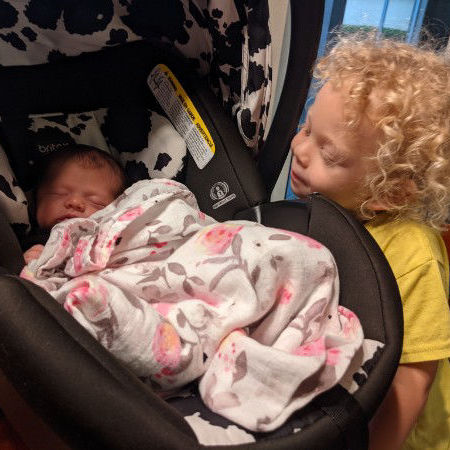 Lucas admiring his newest BFF - Dani Rae (daughter of our friends). He loved her right away and was so gentle with her everytime they were together - she was born July 2021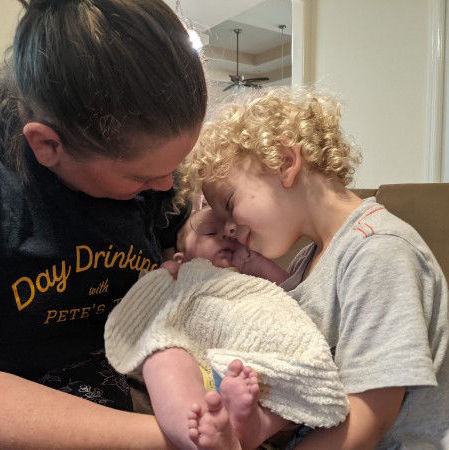 Snuggling with baby Dani Rae - July/August 2021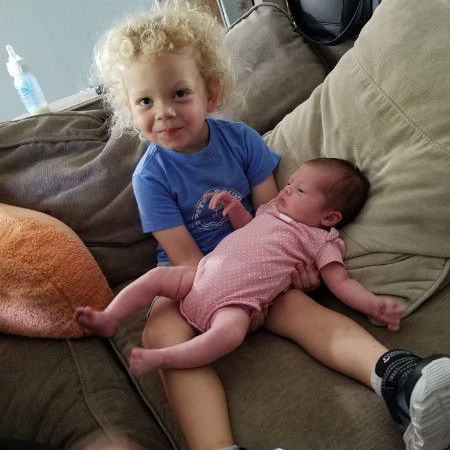 Holding baby Dani Rae for the first time - July 2021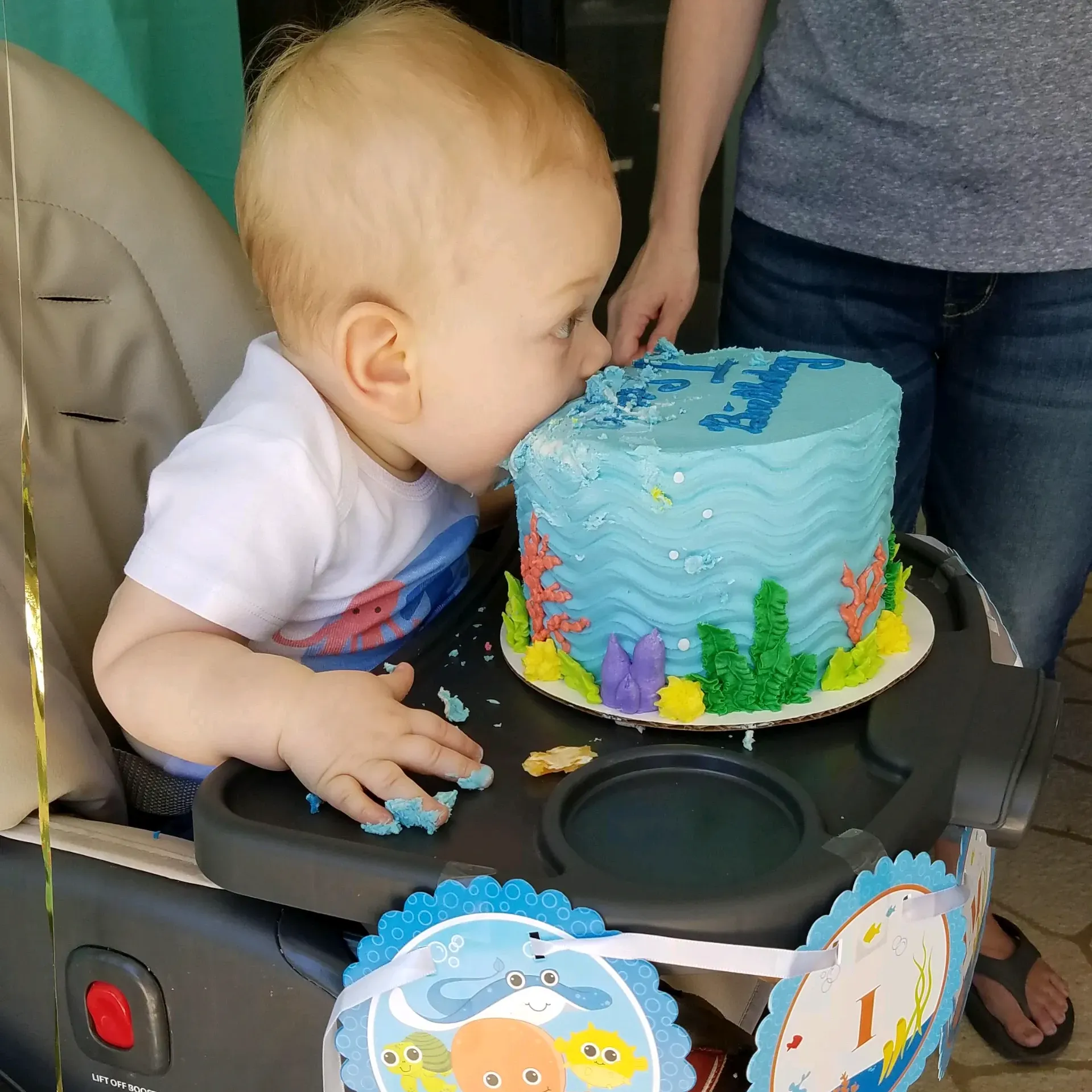 Under the Sea themed 1st birthday!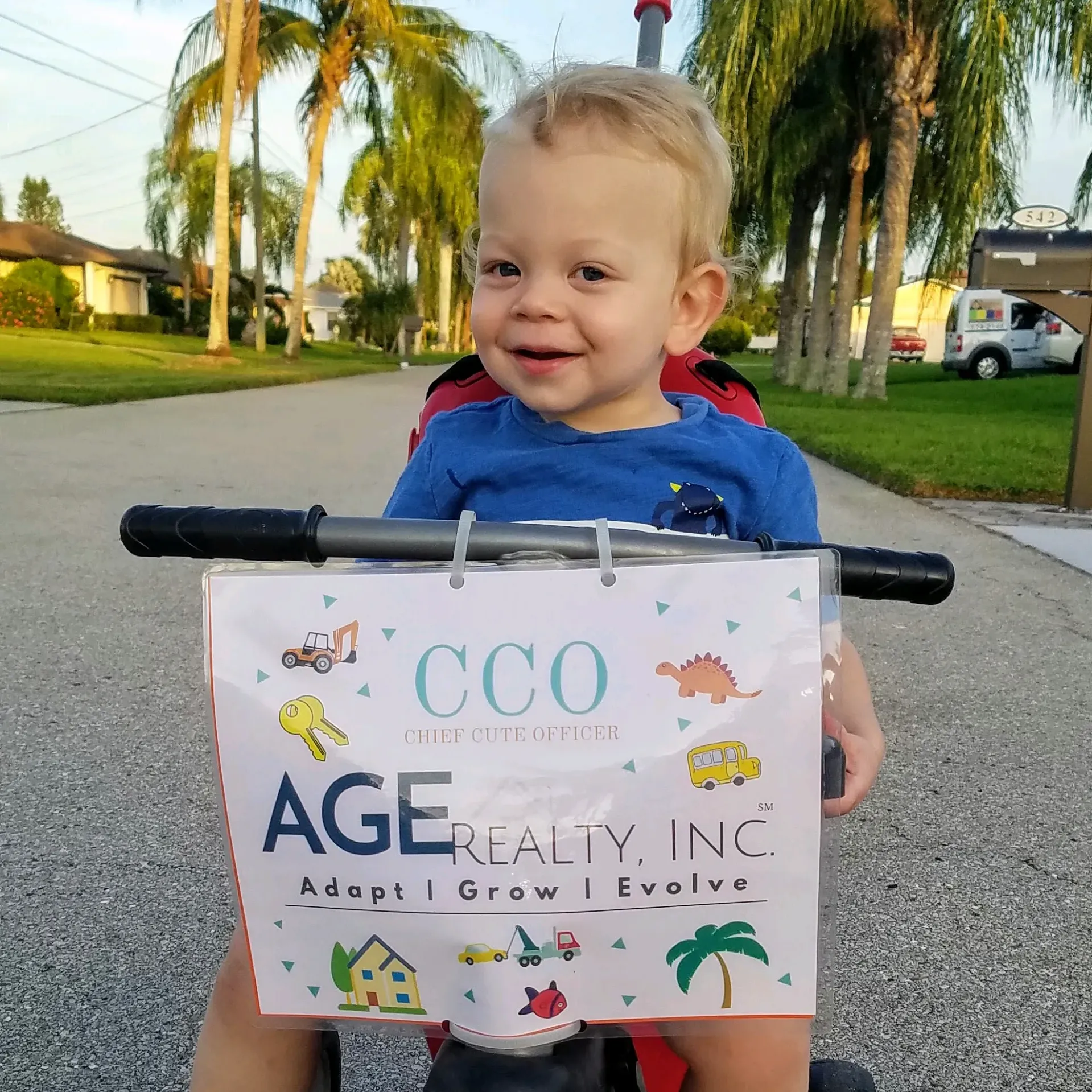 Lucas was dad's biggest marketer and was on the AGE Realty payroll!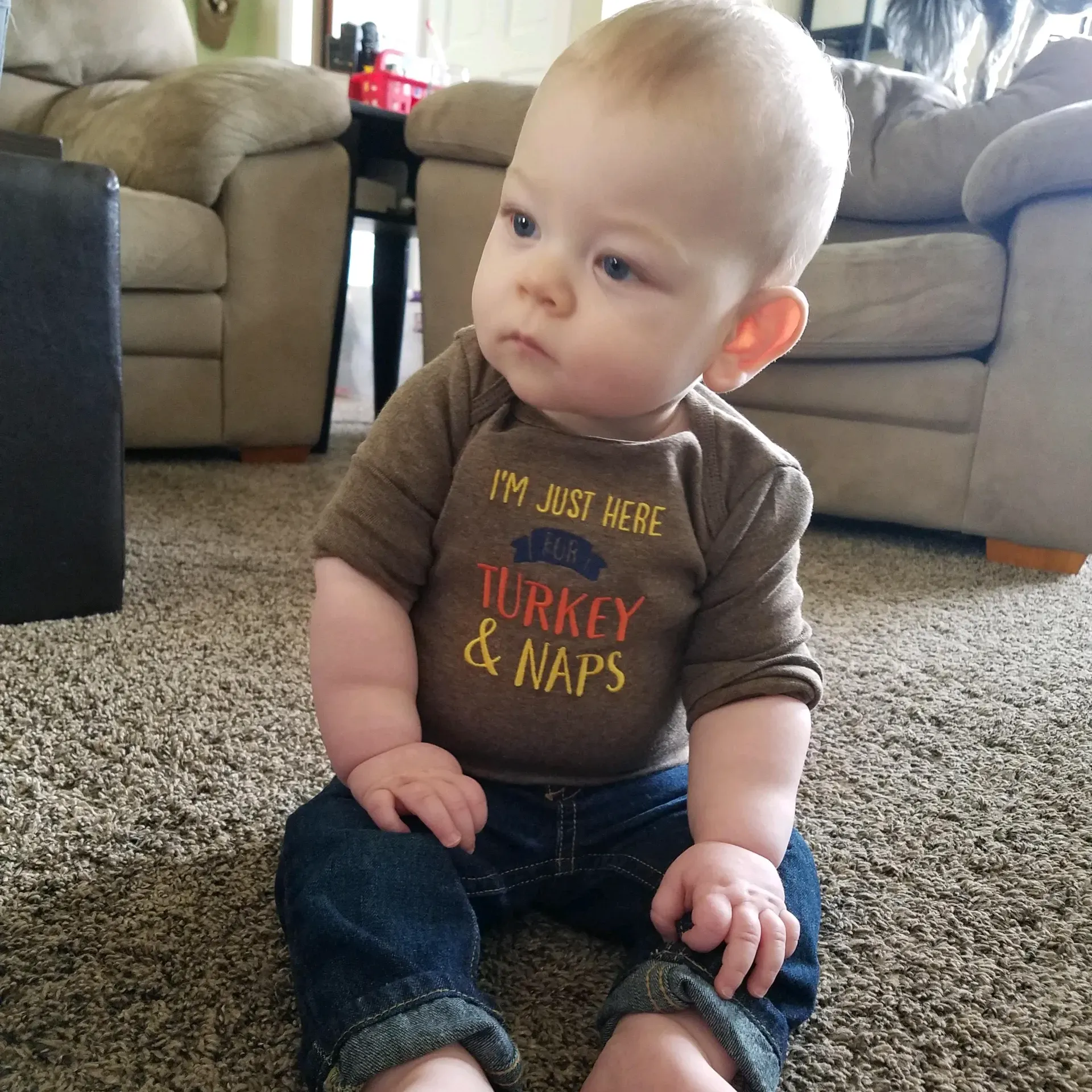 Mommy always has themed holiday outfits!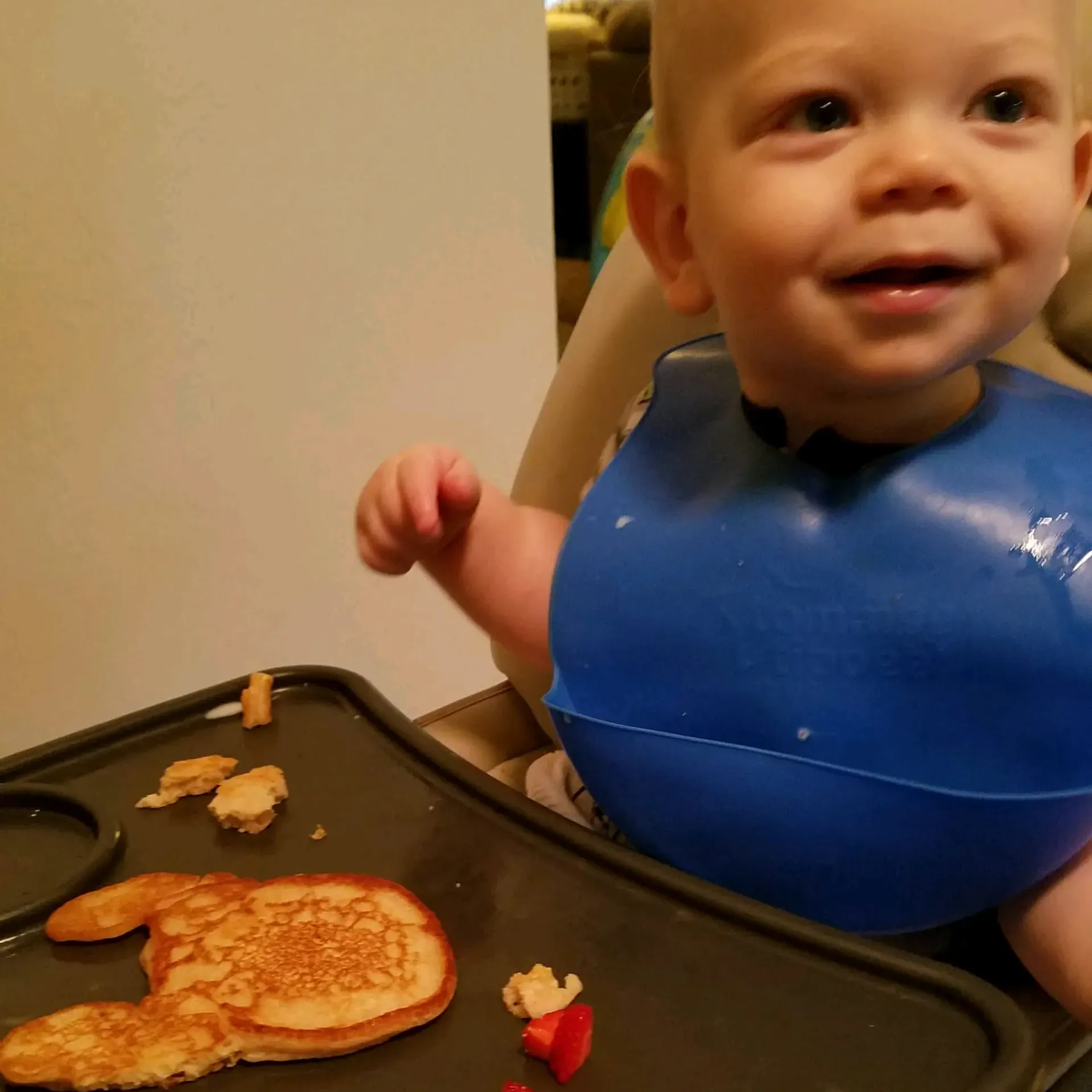 Mickey Mouse pancakes by dad!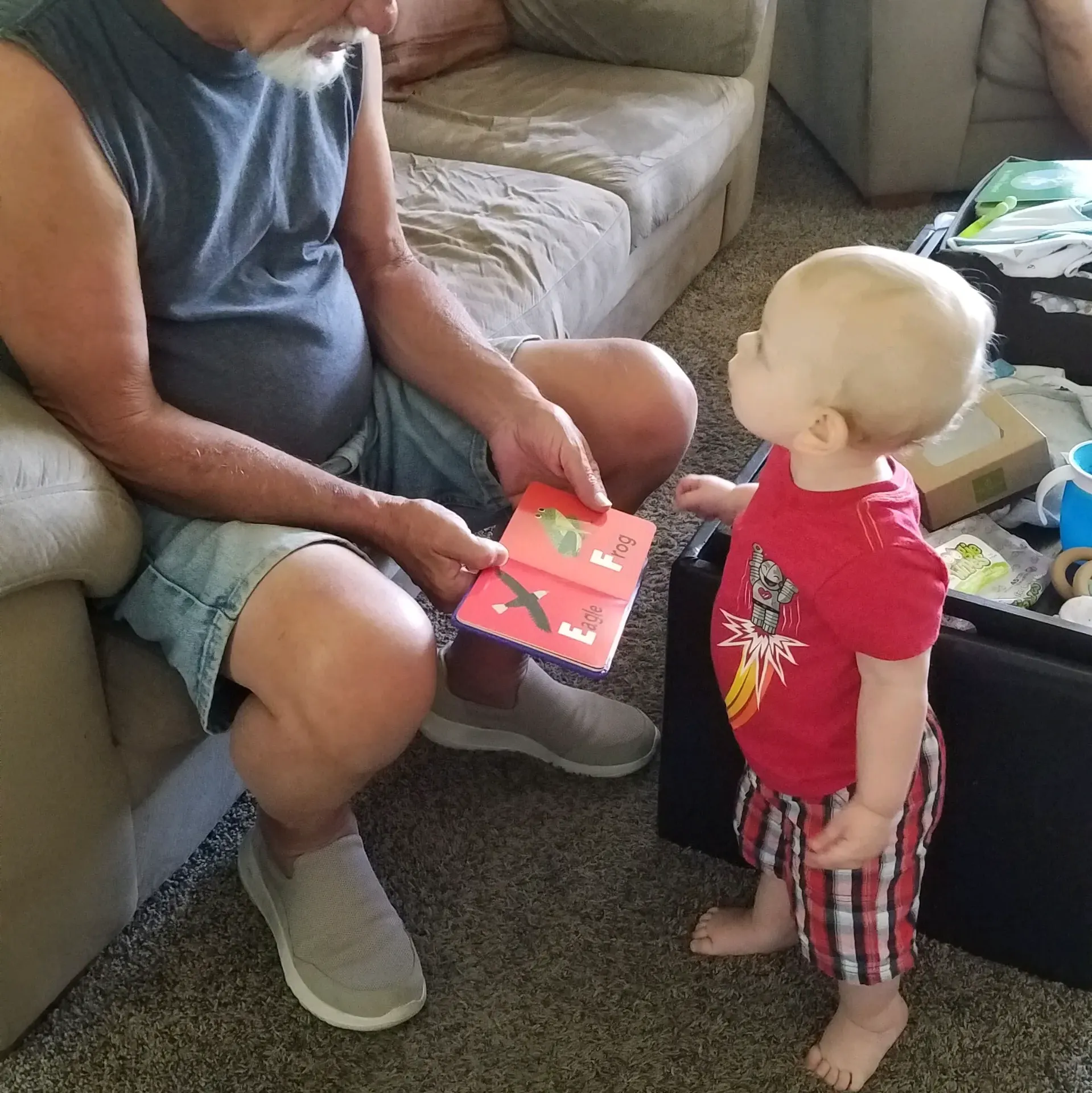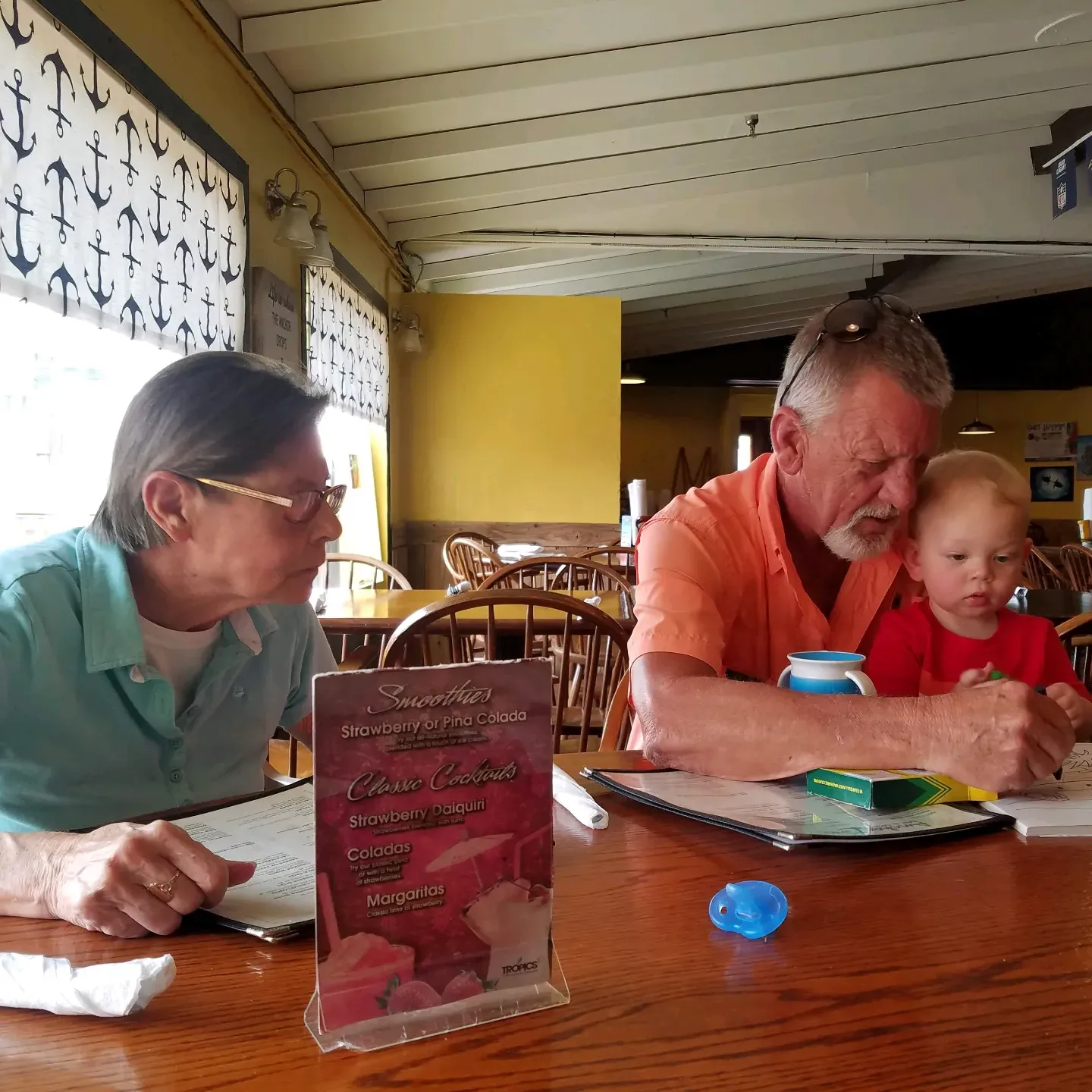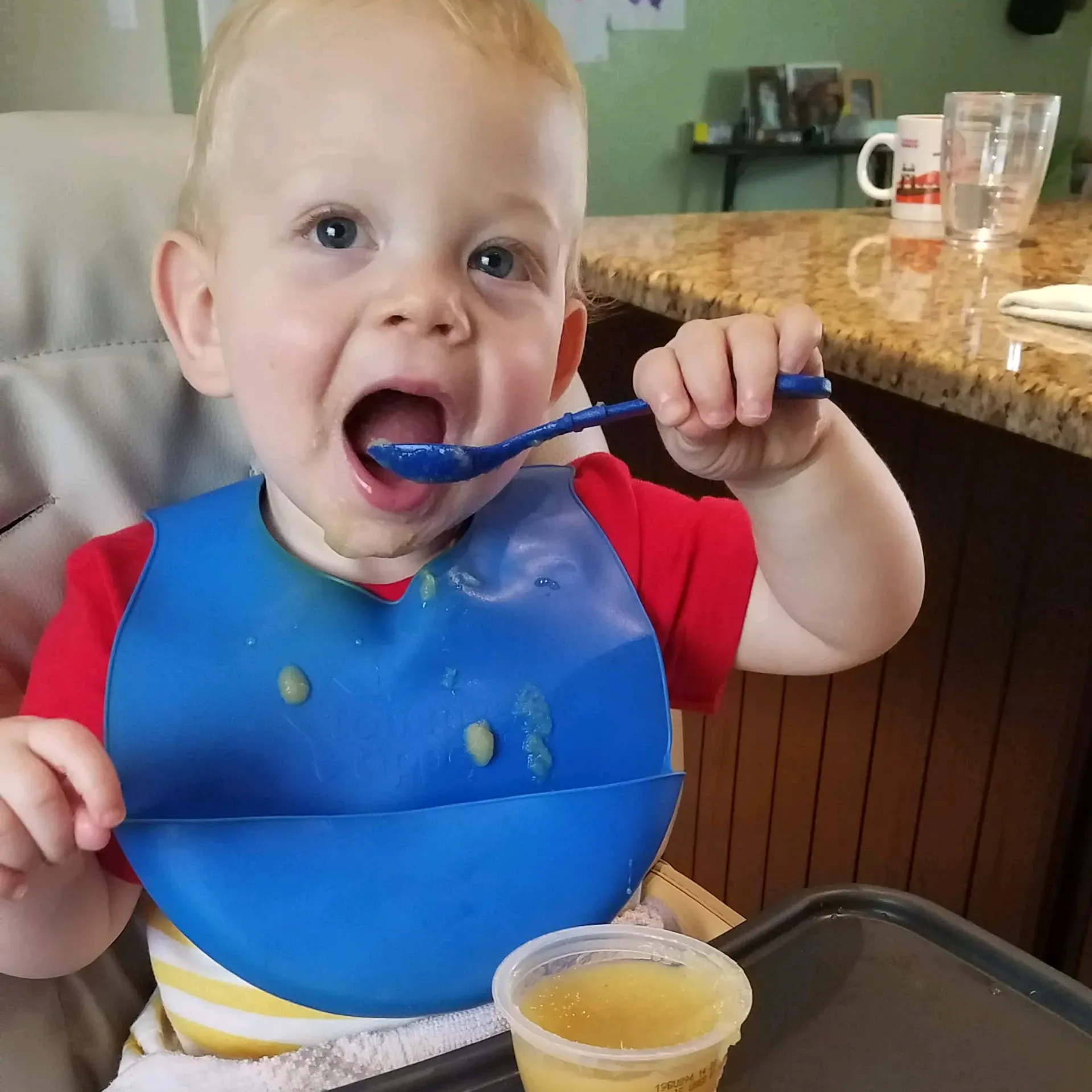 Big boy, feeding myself lunch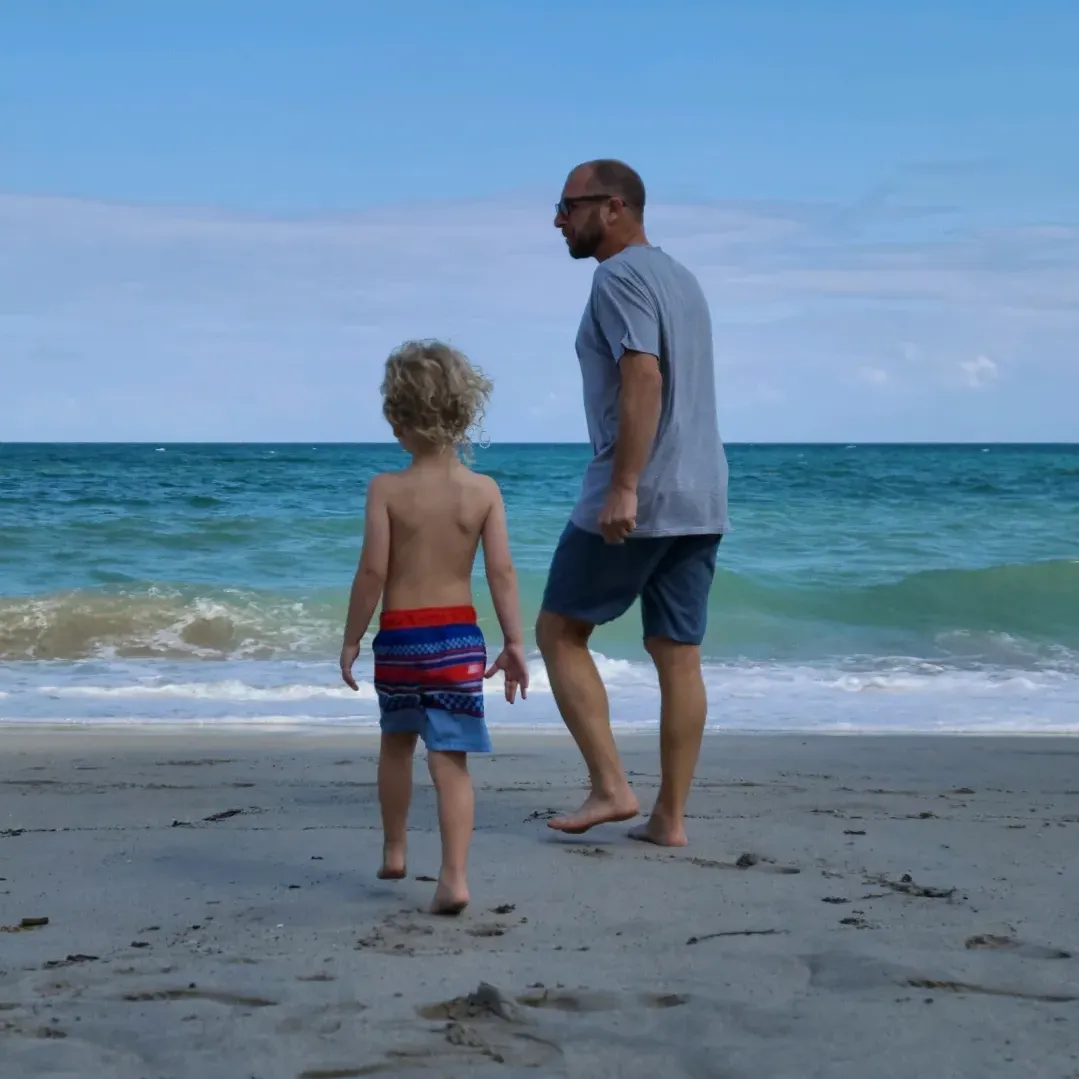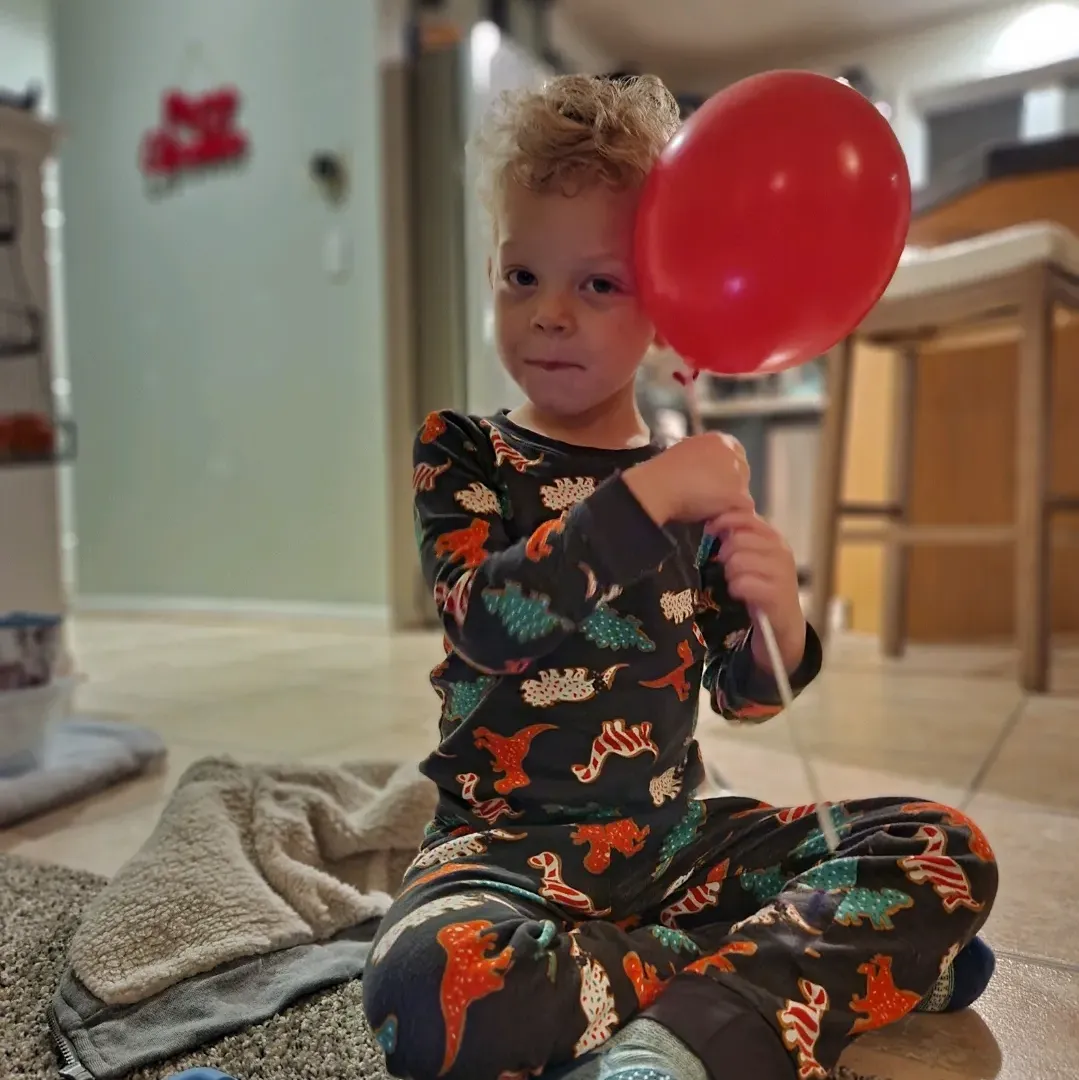 This is Lucas' cheeky face (from Bluey)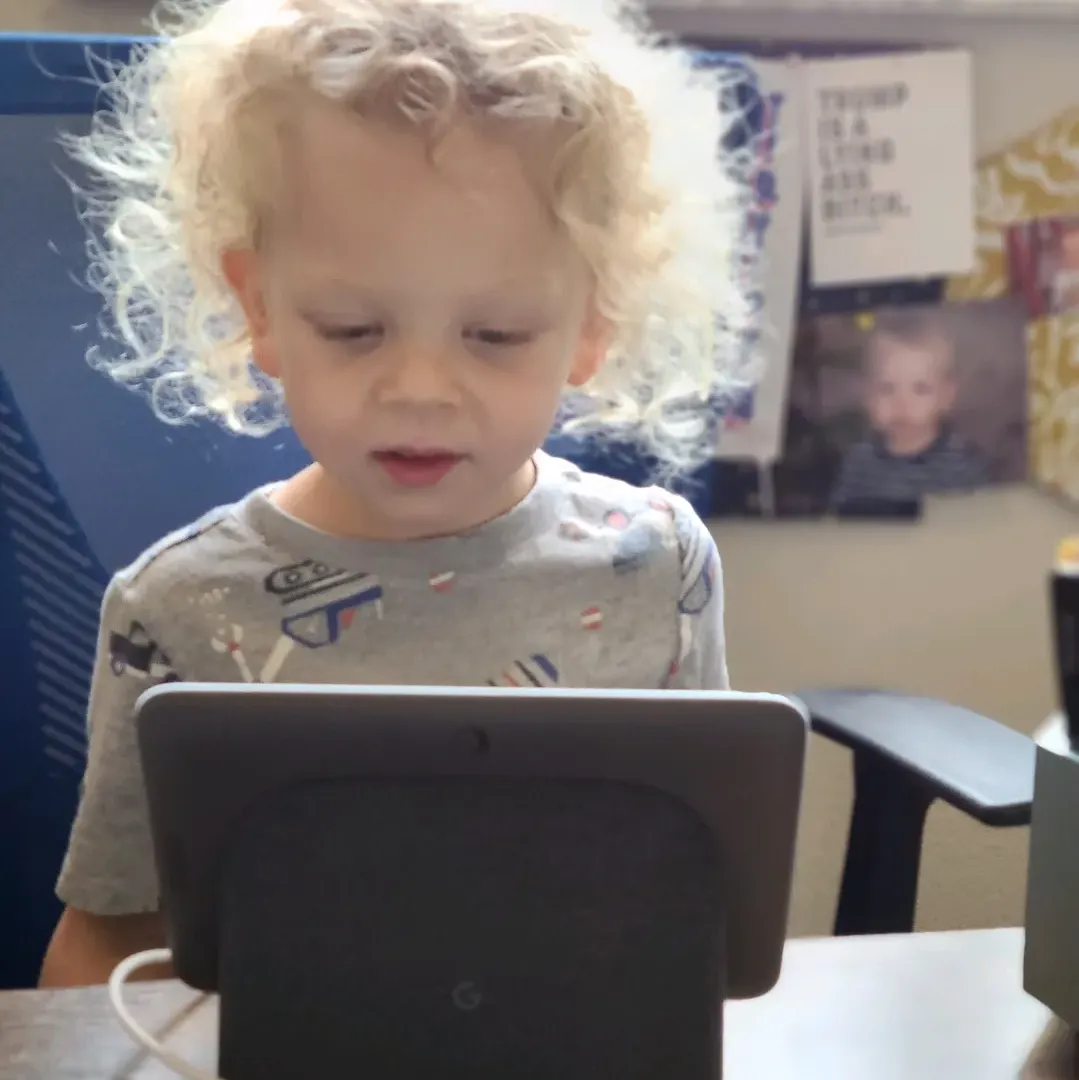 Hanging out in mom's office while she works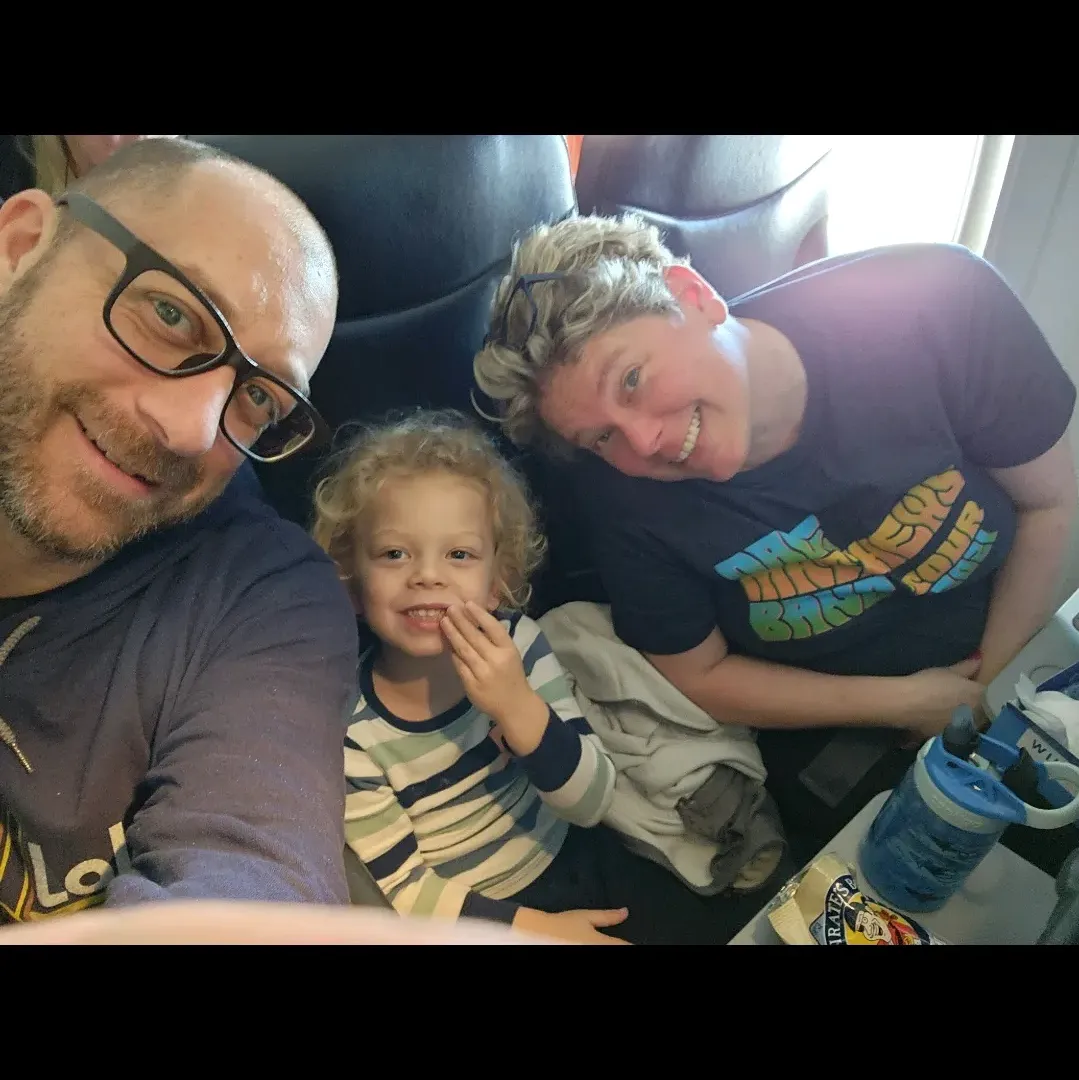 Flying back to Florida after finding our new house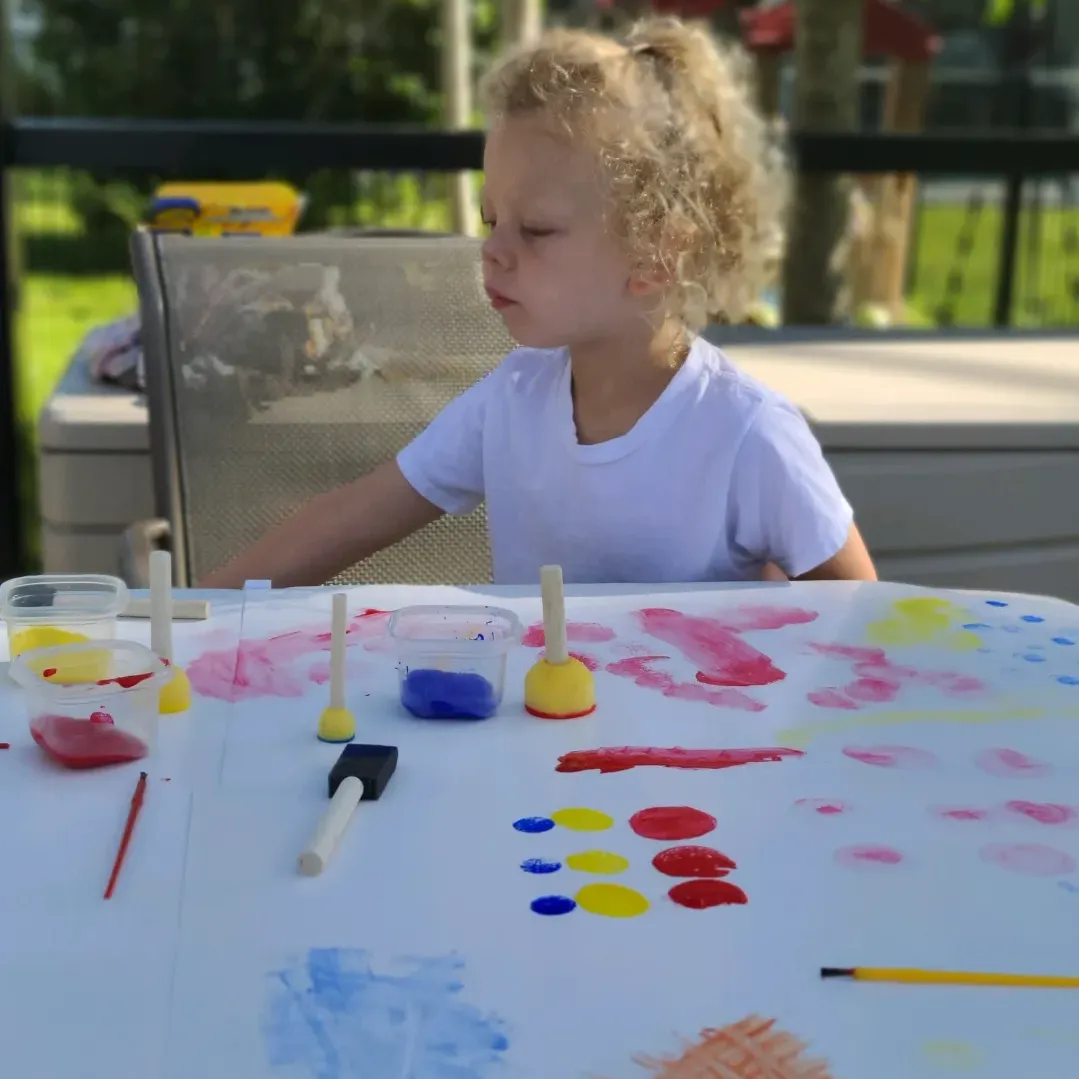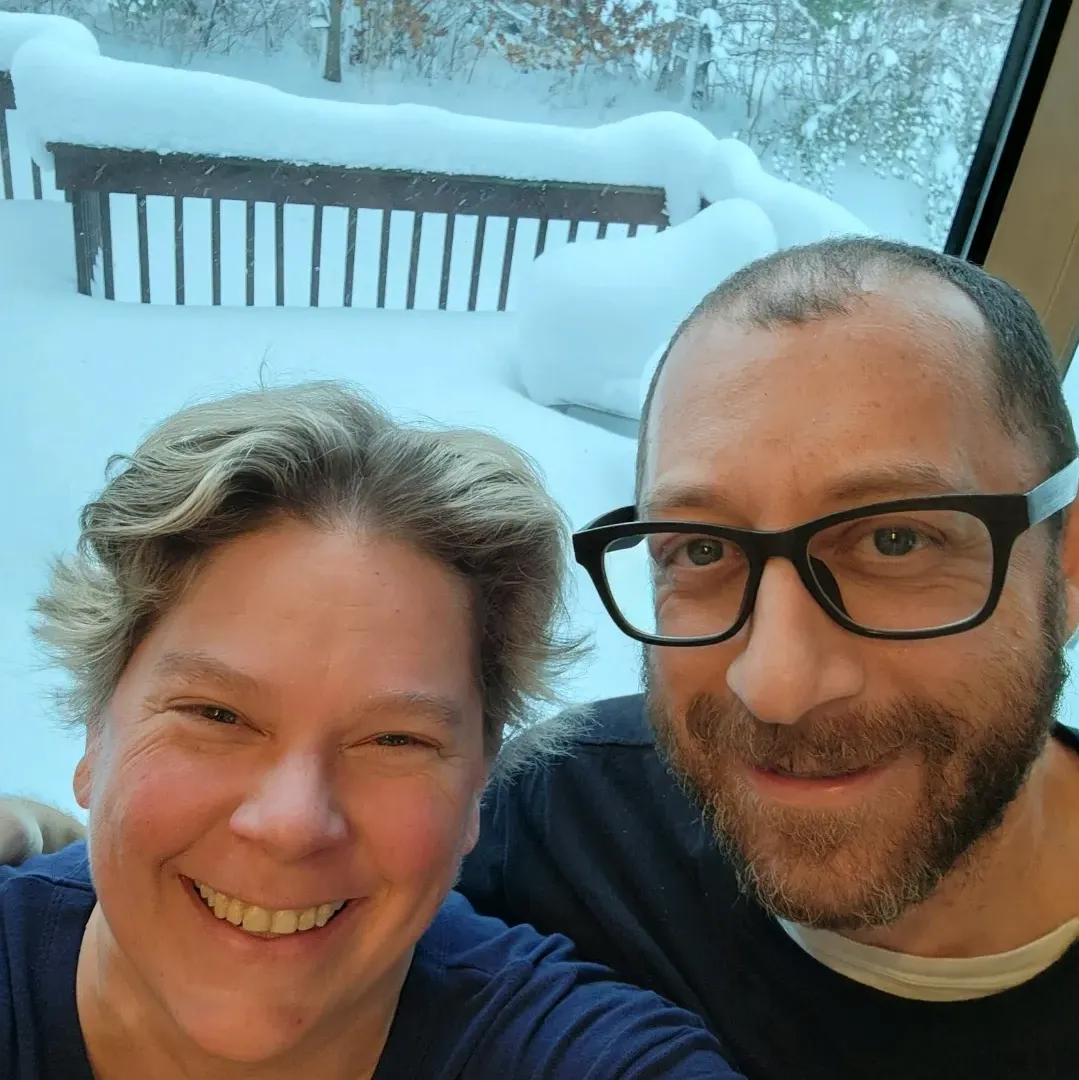 our first White Christmas!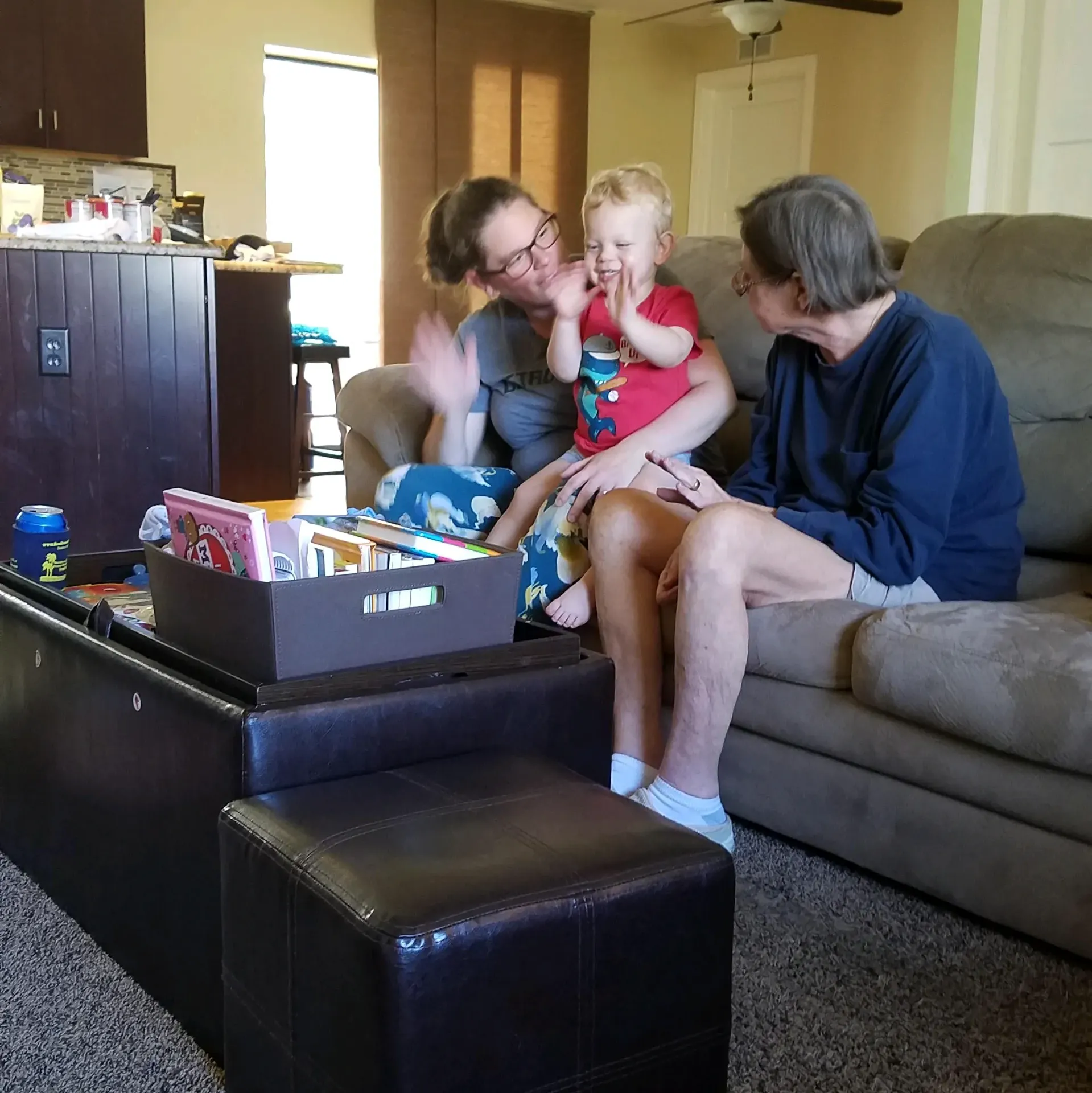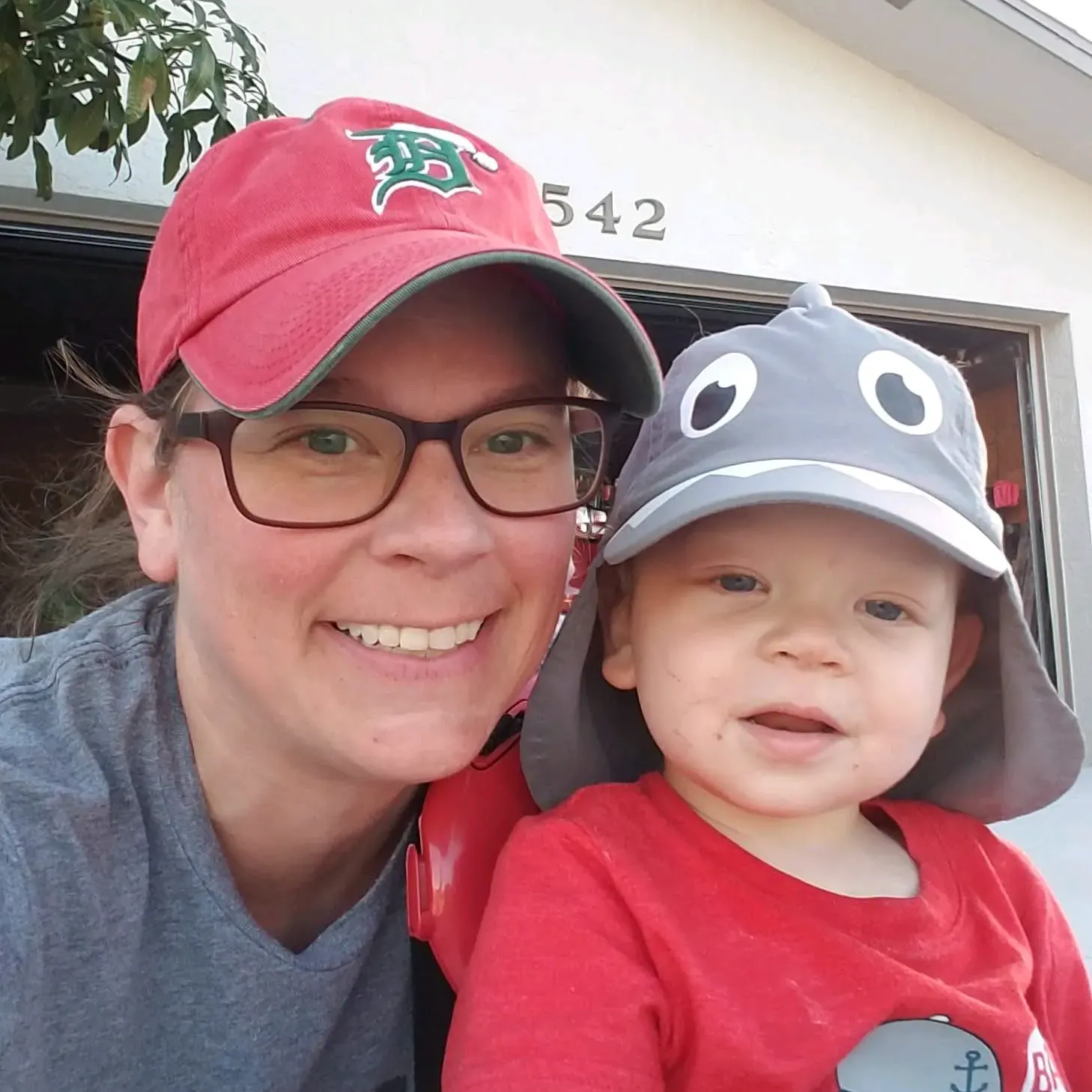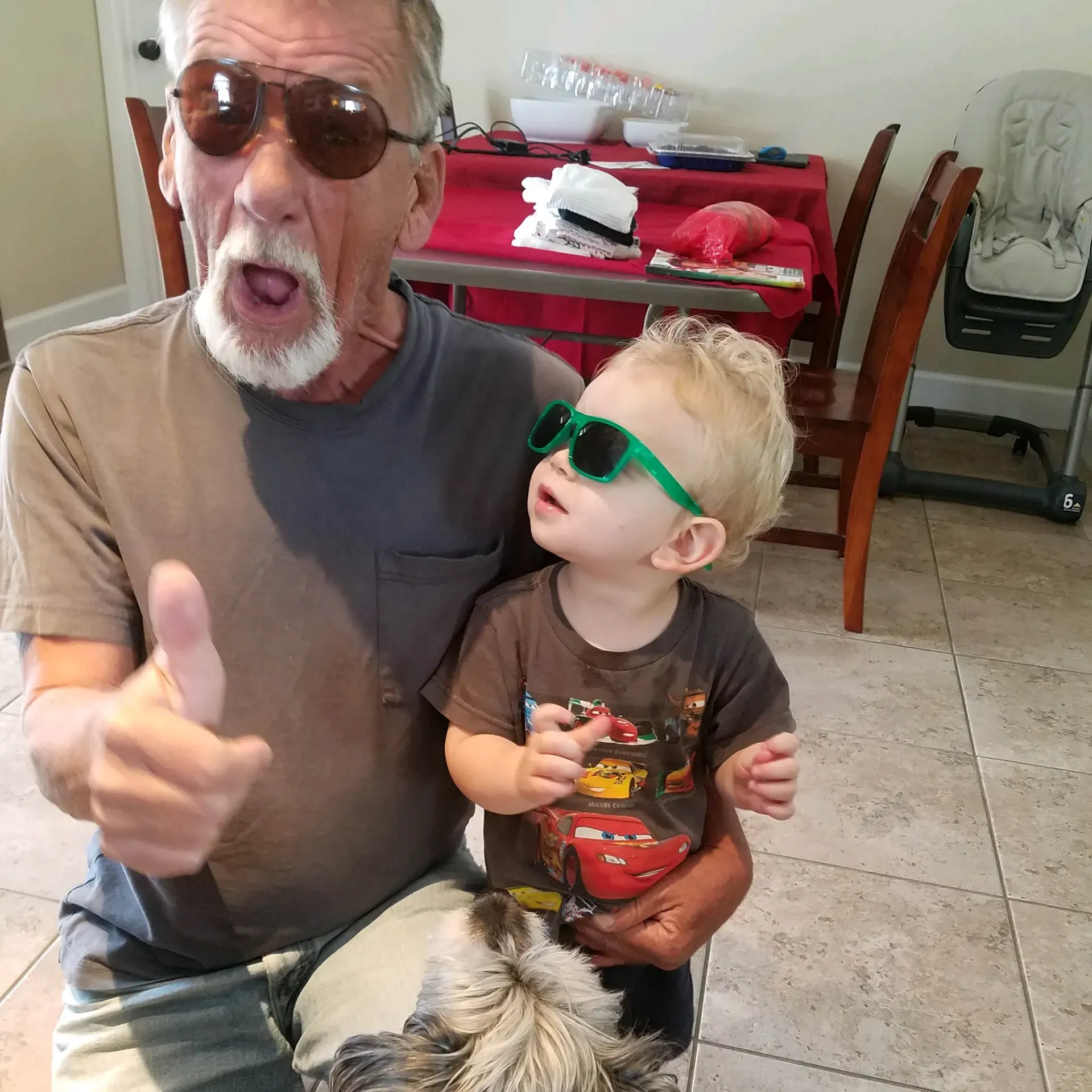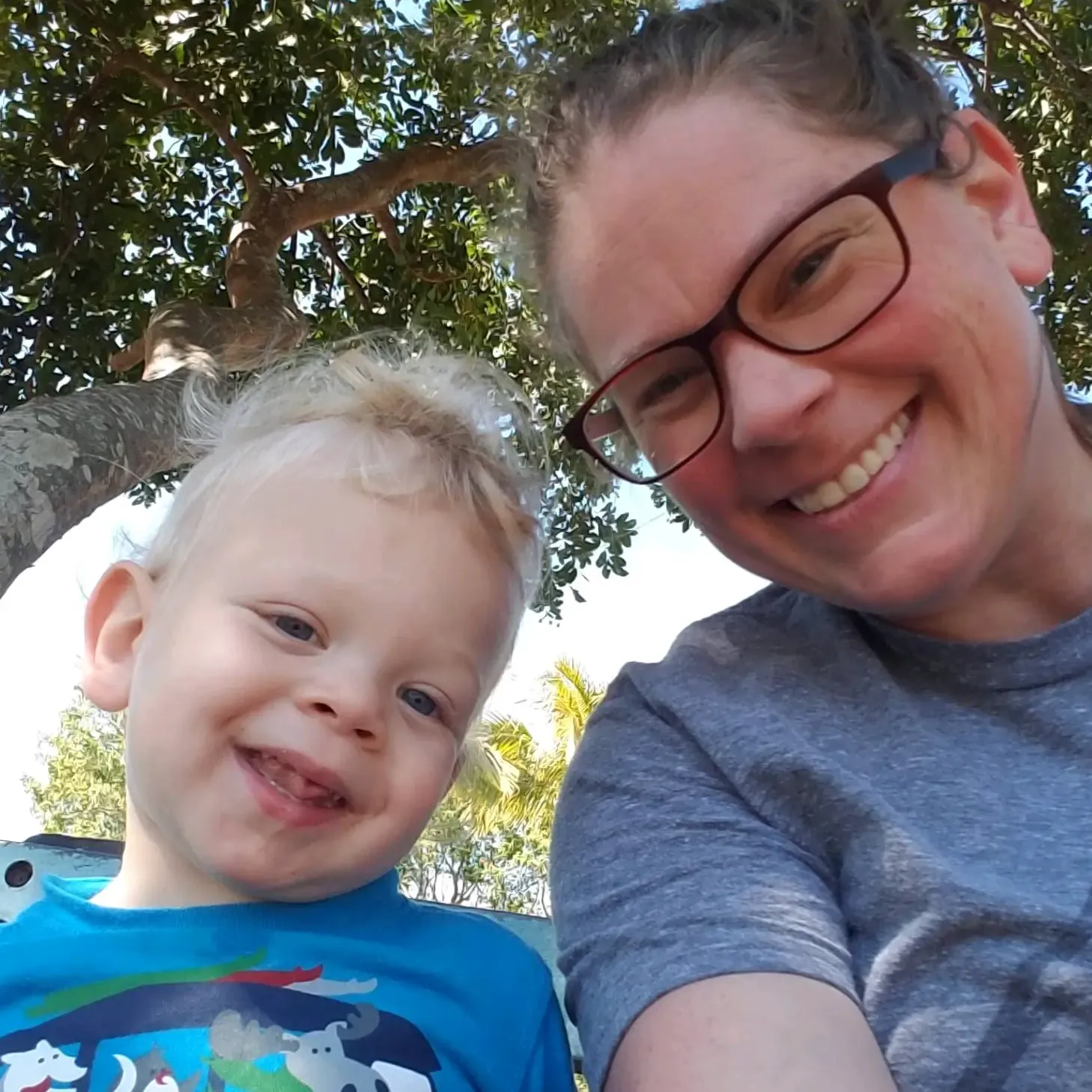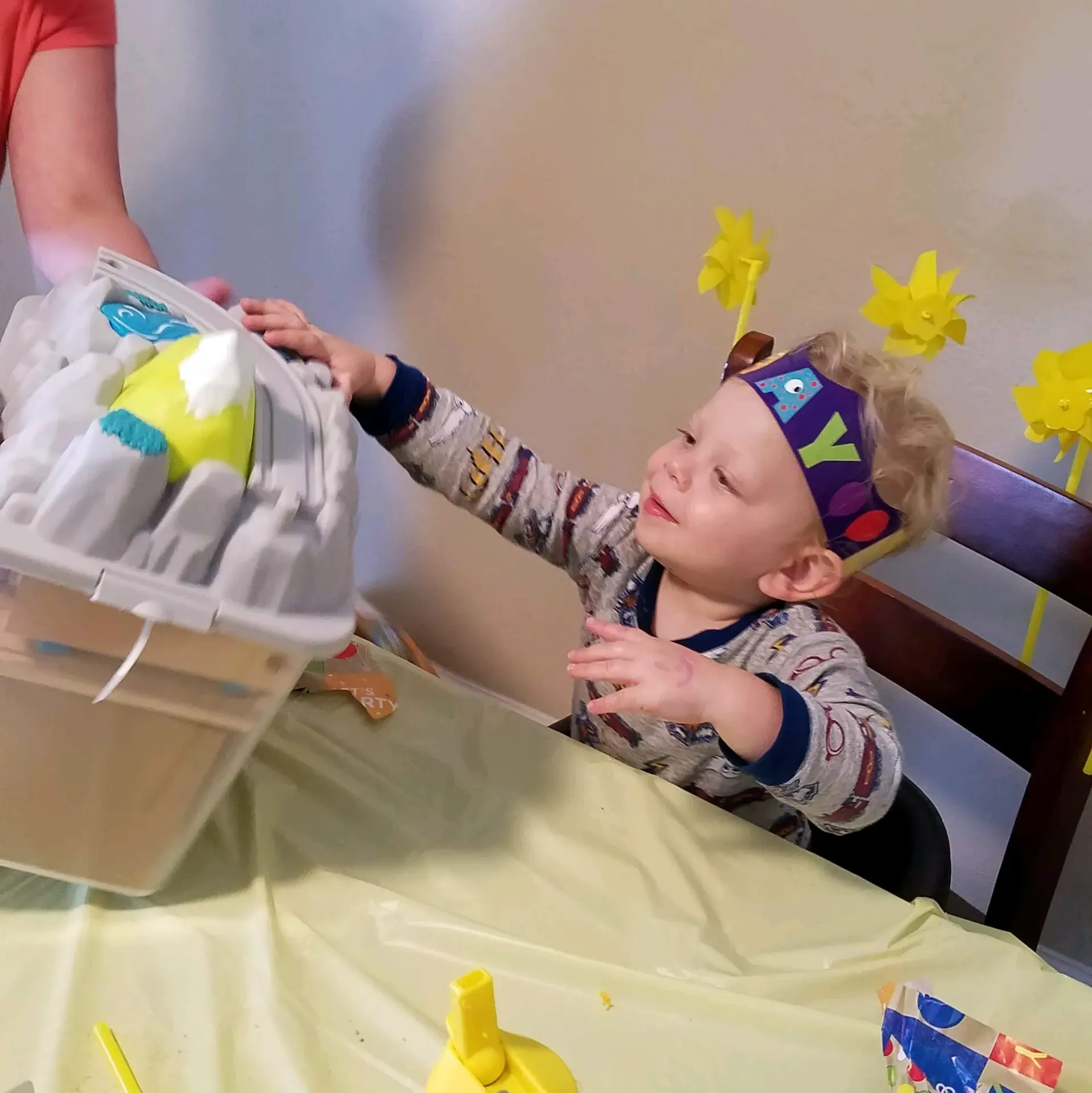 2nd birthday party was canceled because of COVID but the house was decorated in yellow along with the school bus theme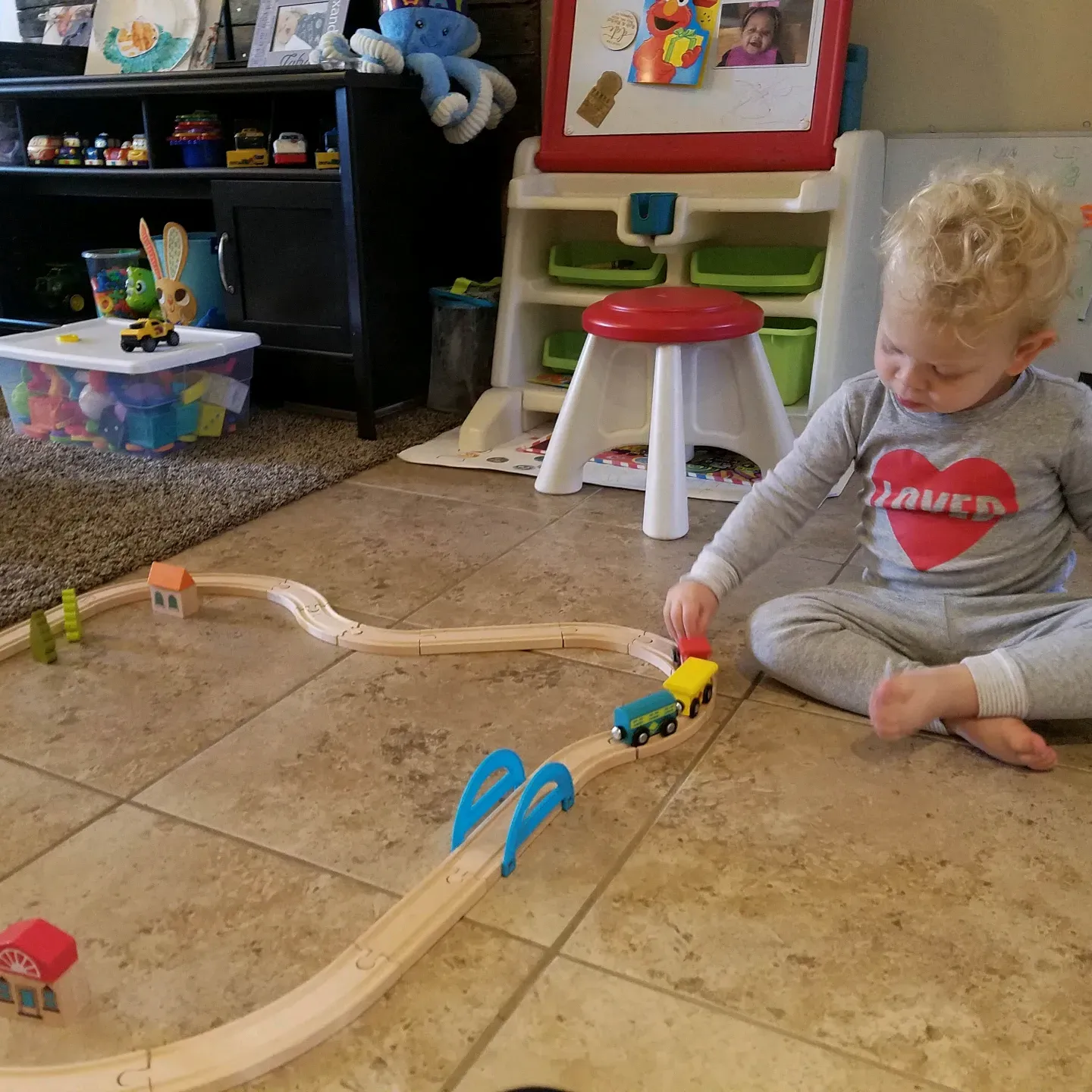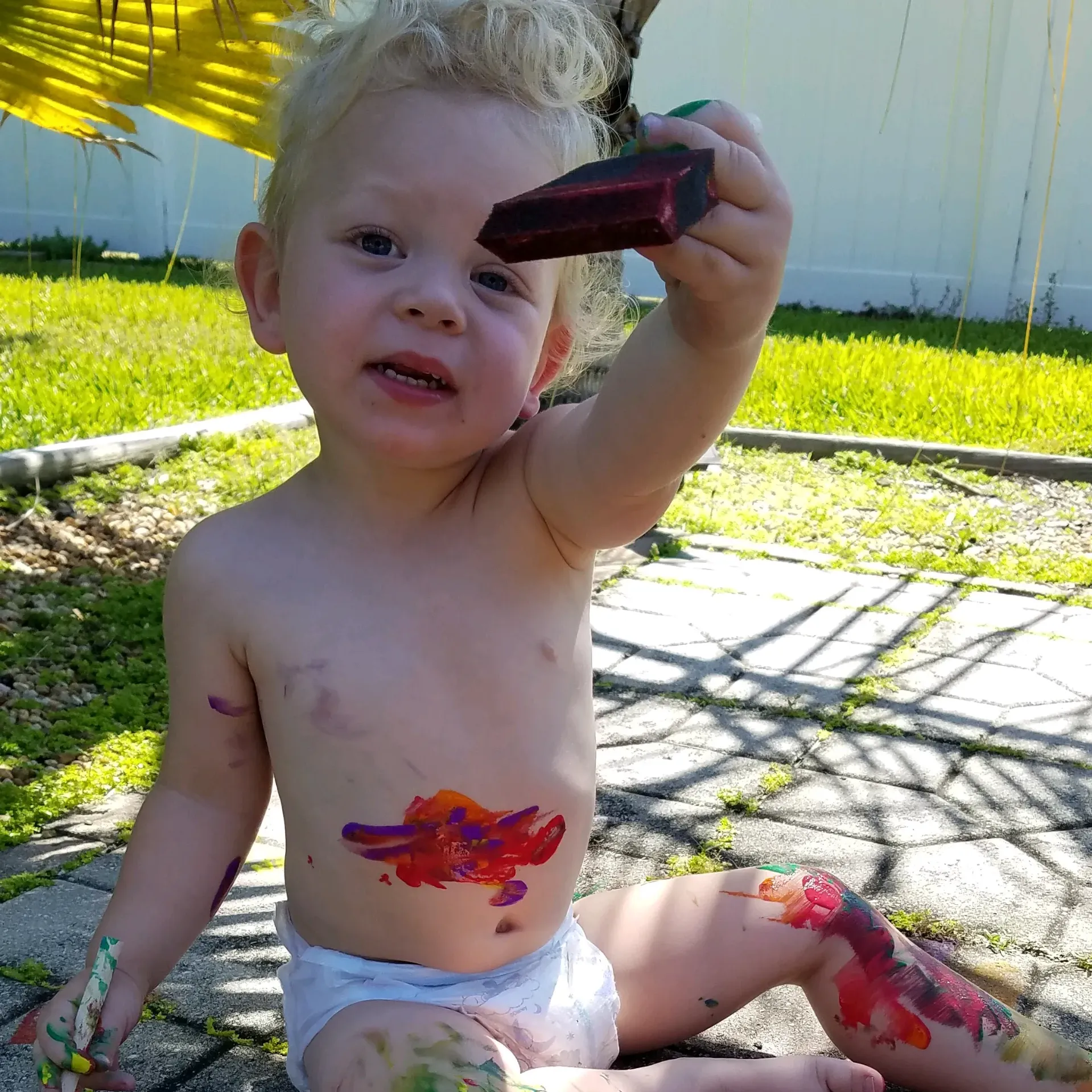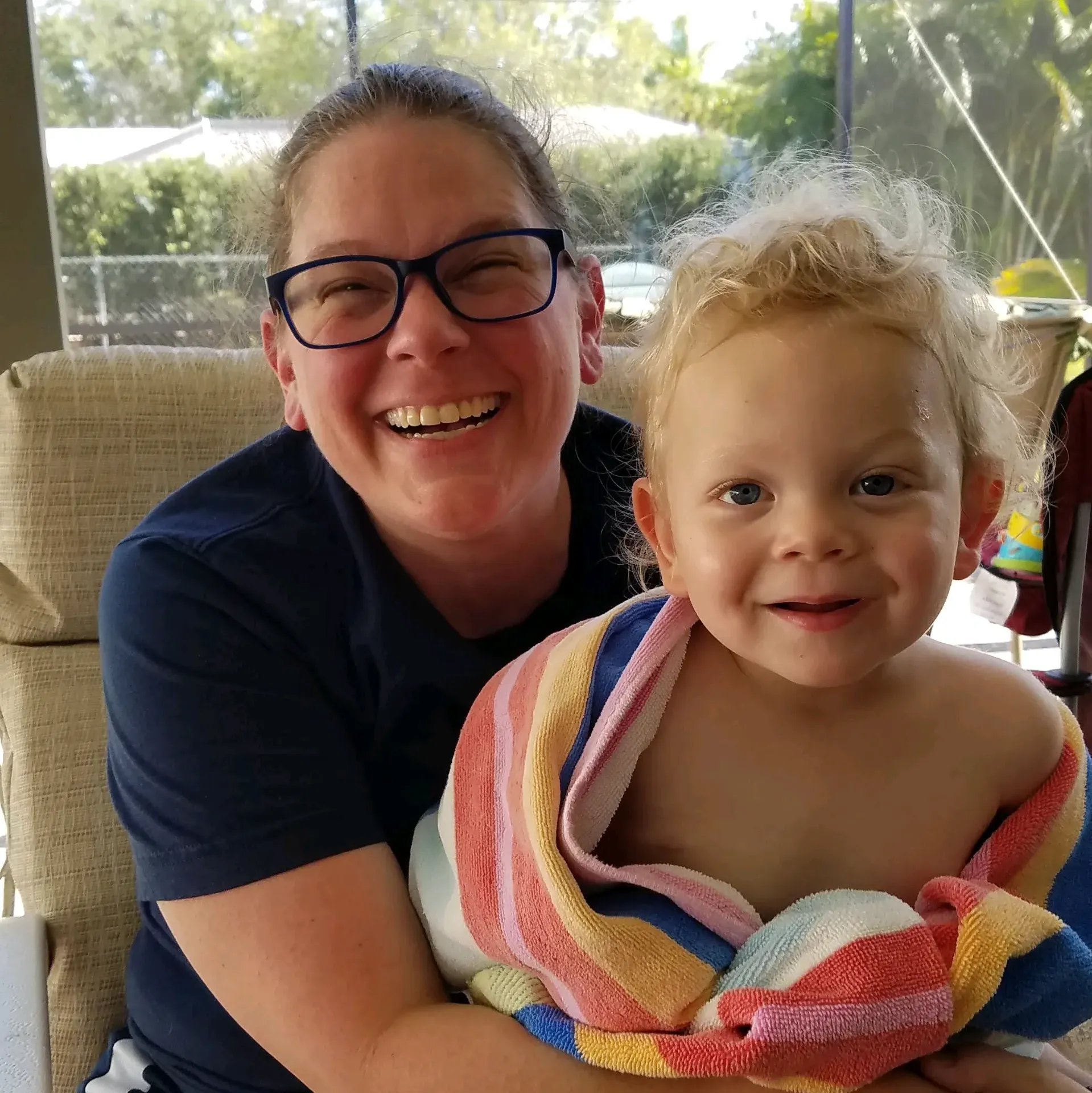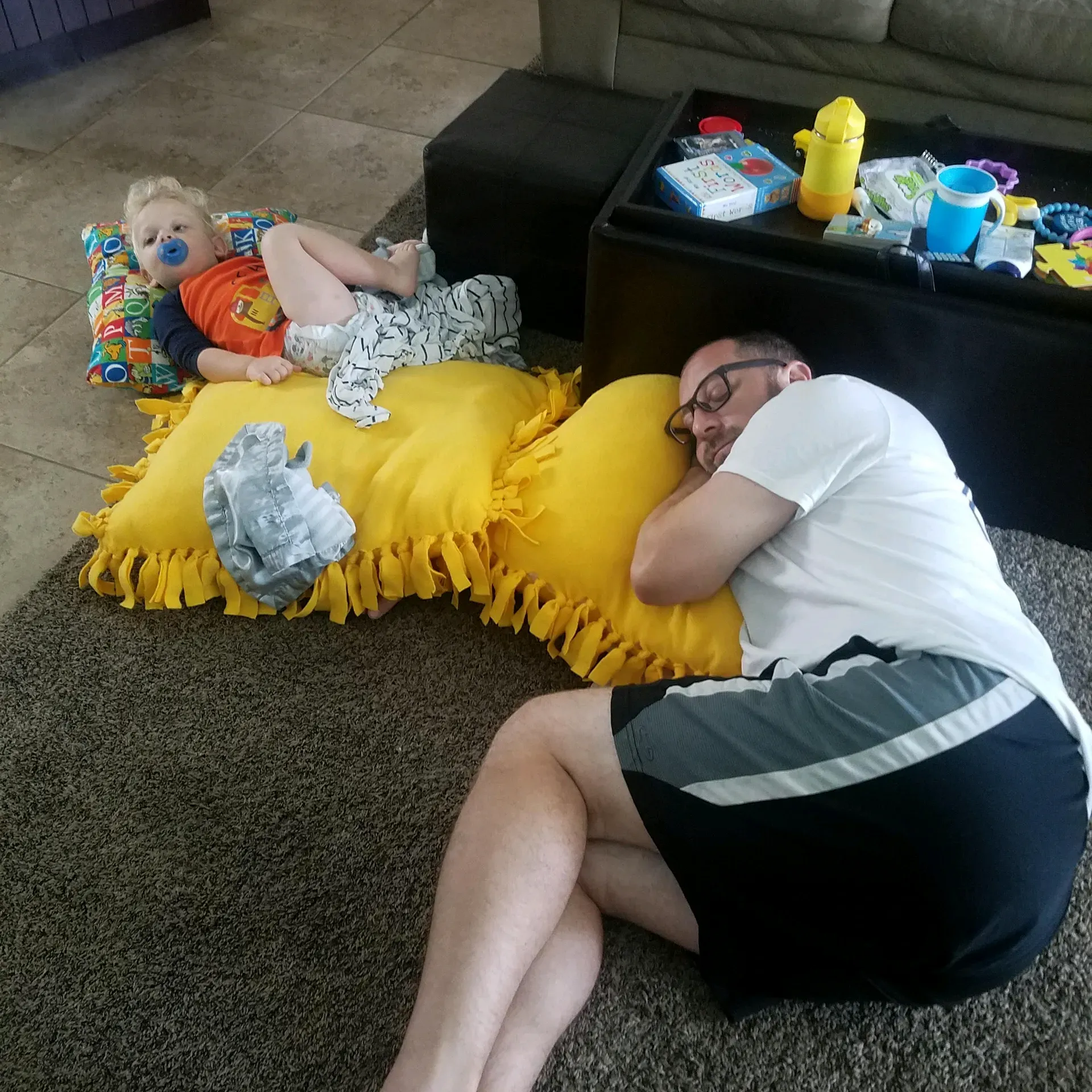 mommy made those pillows!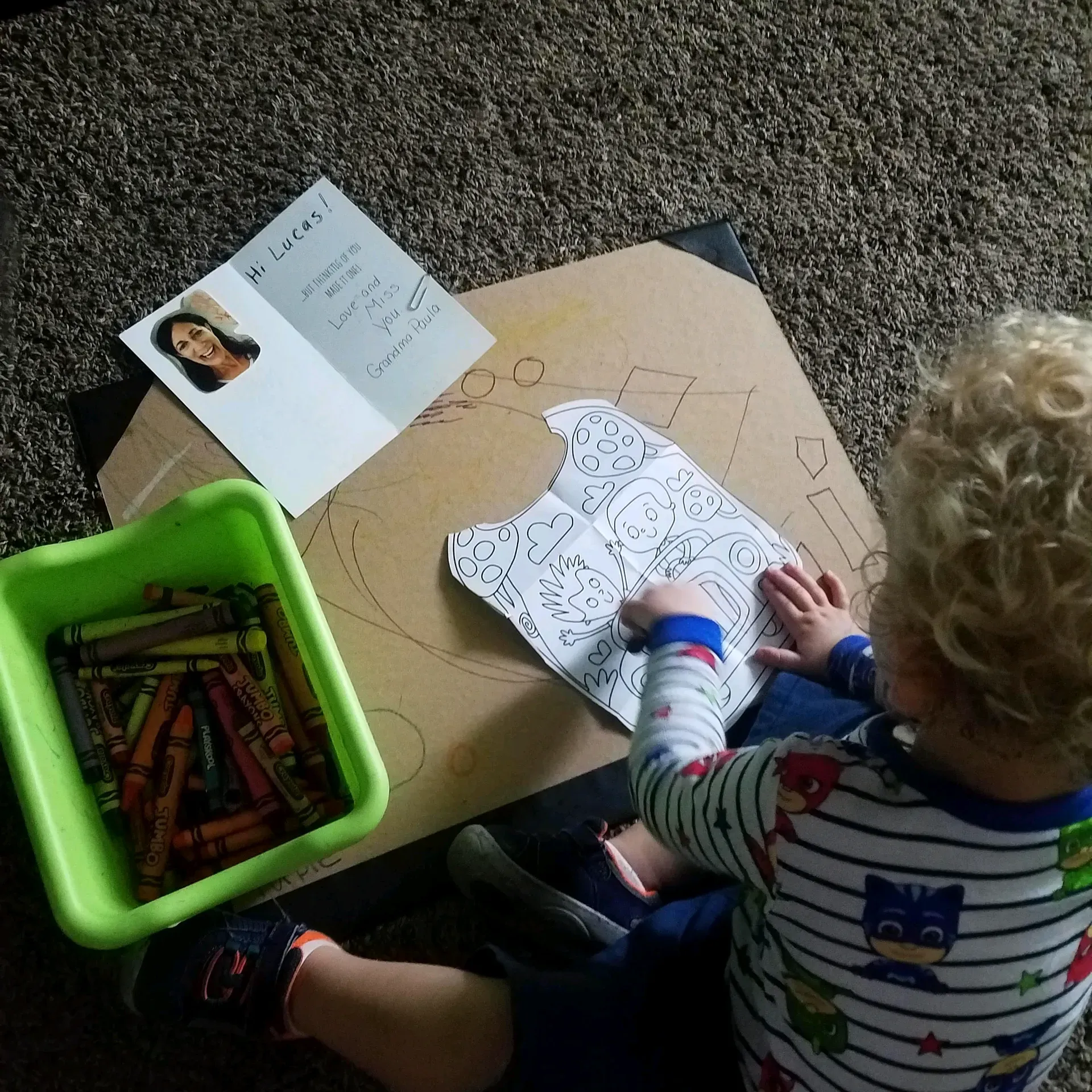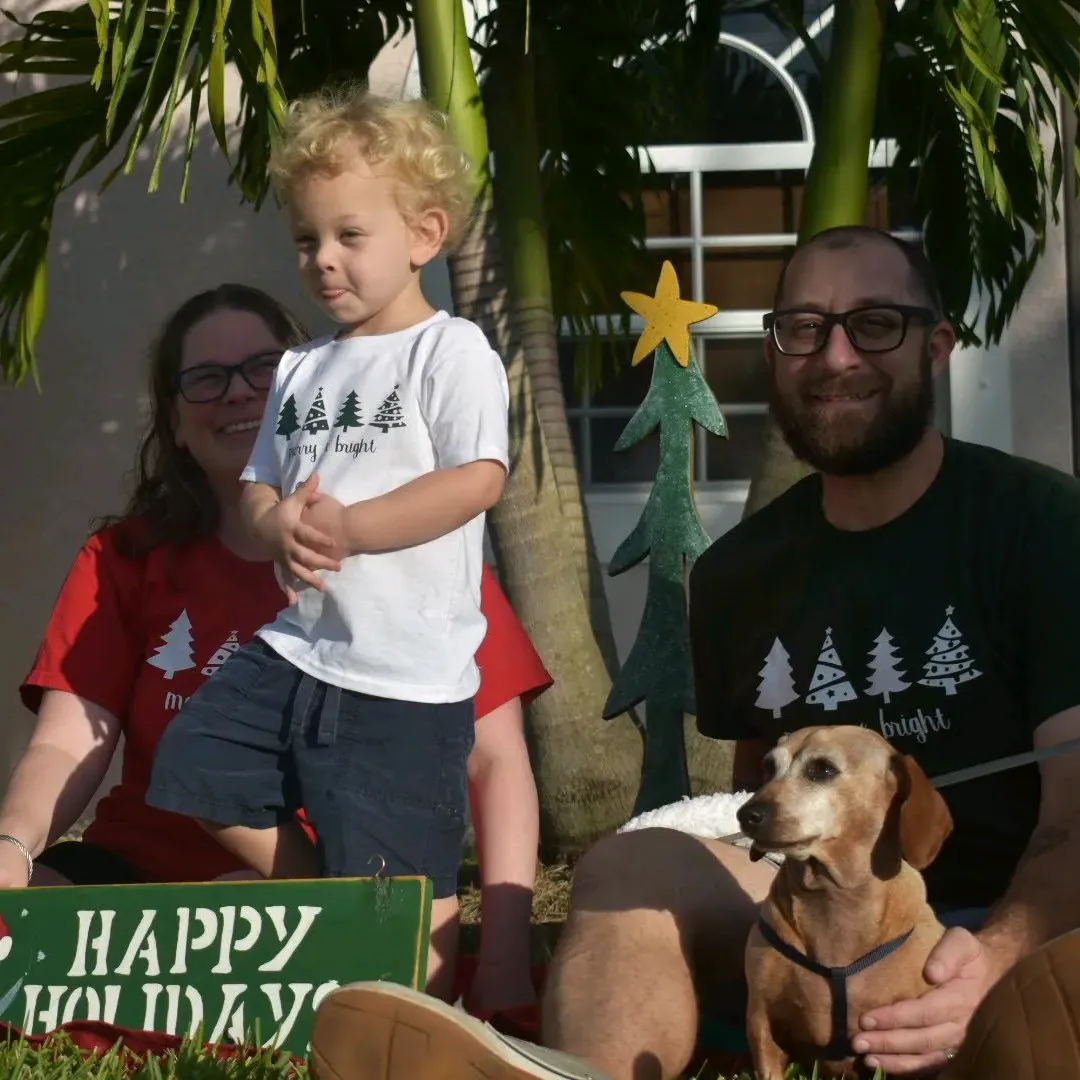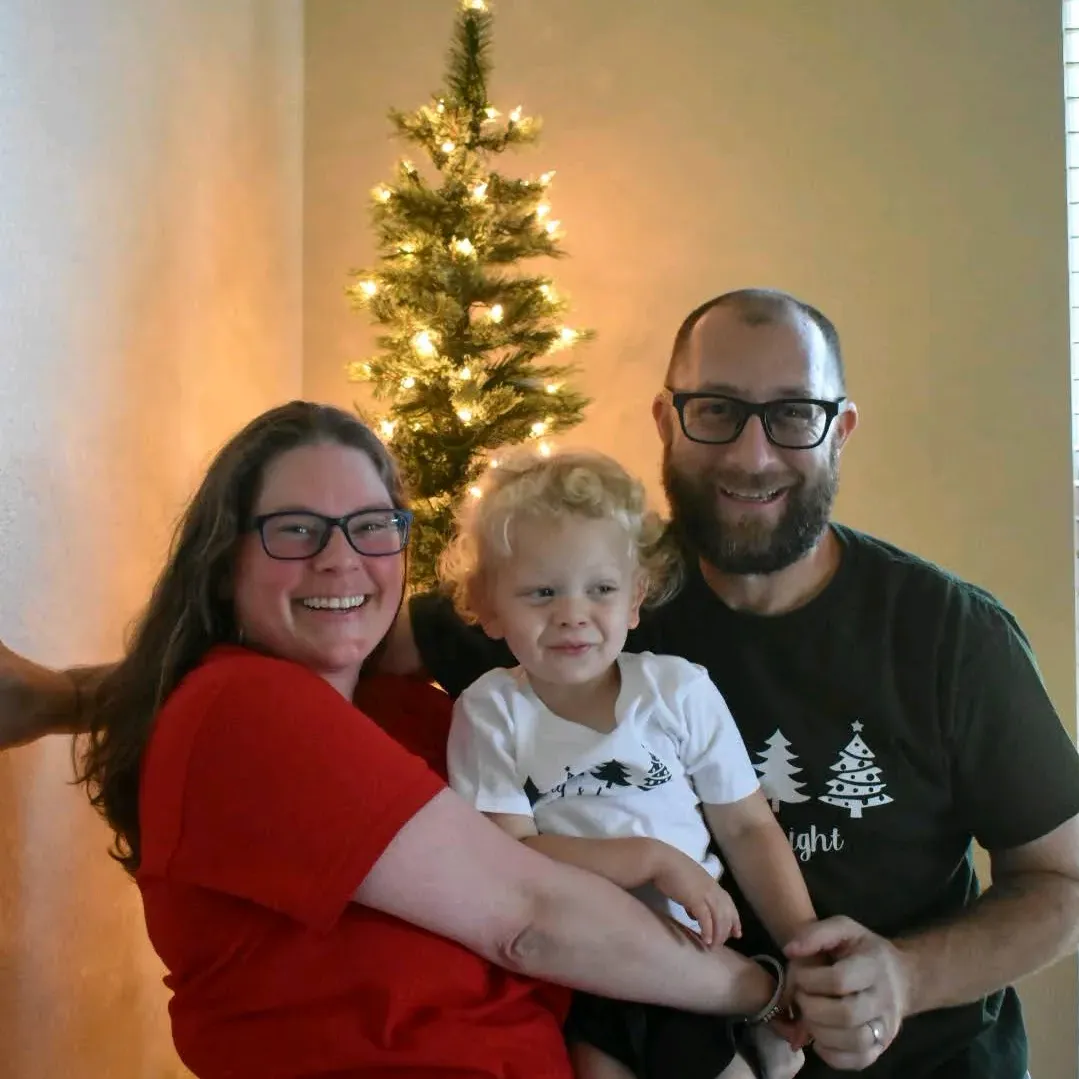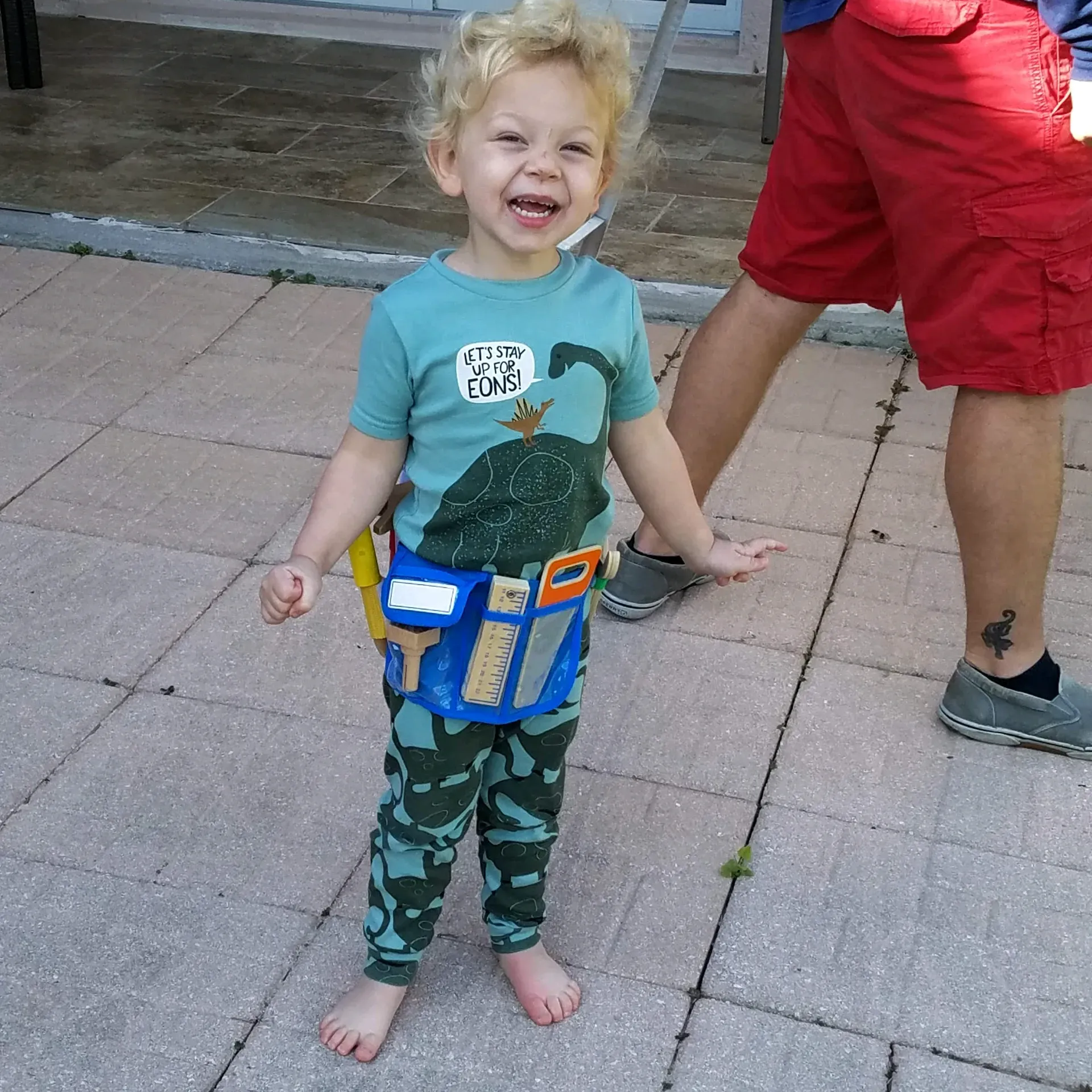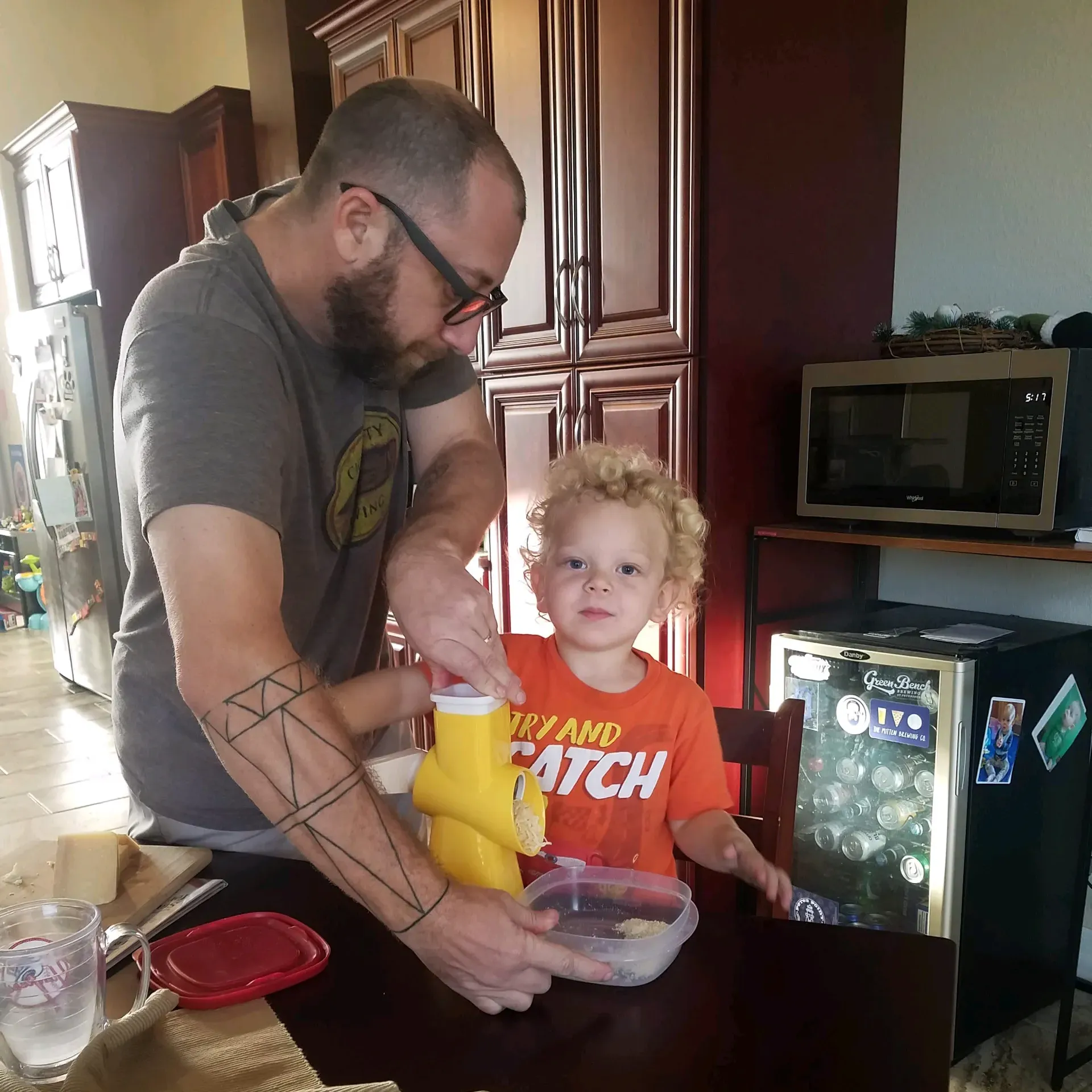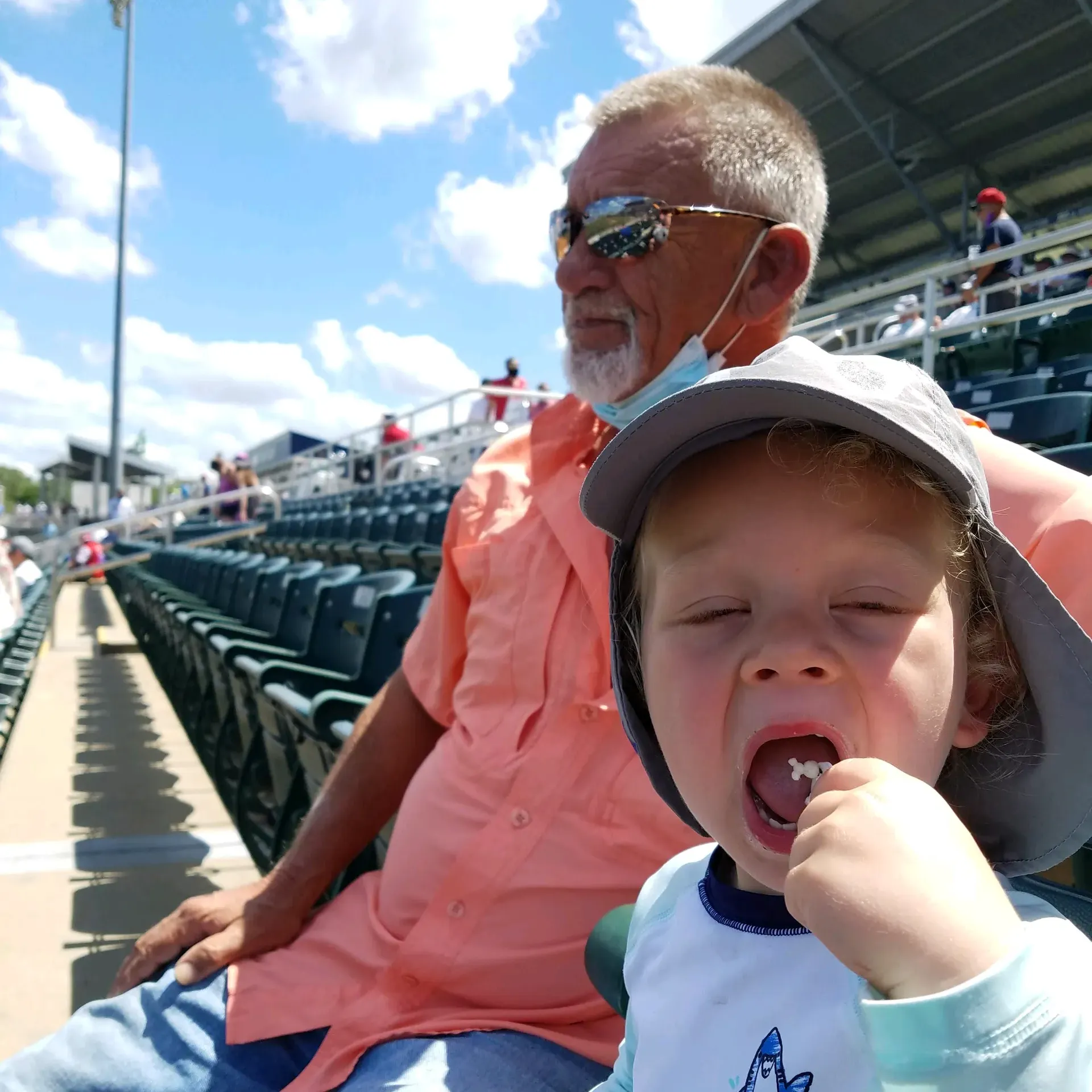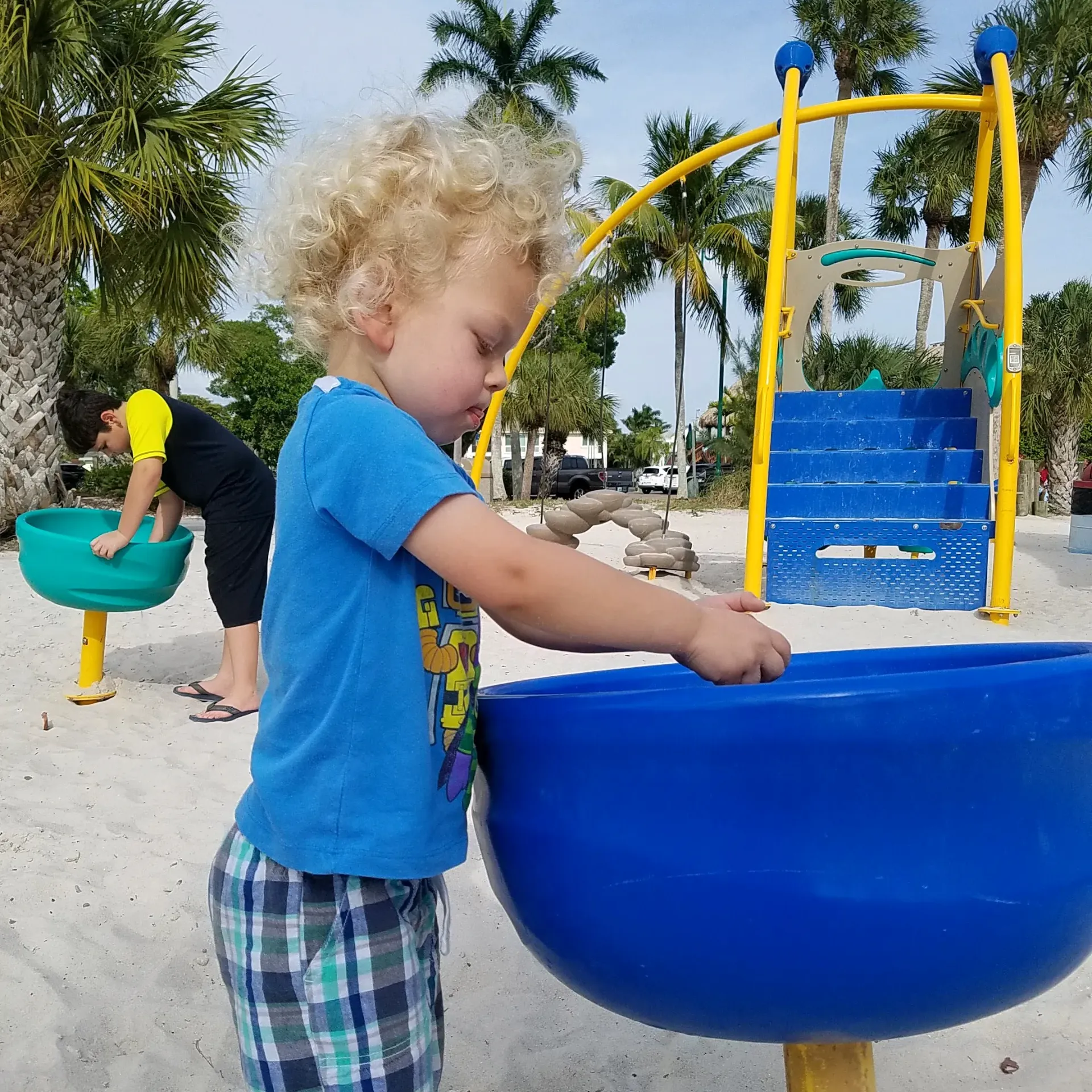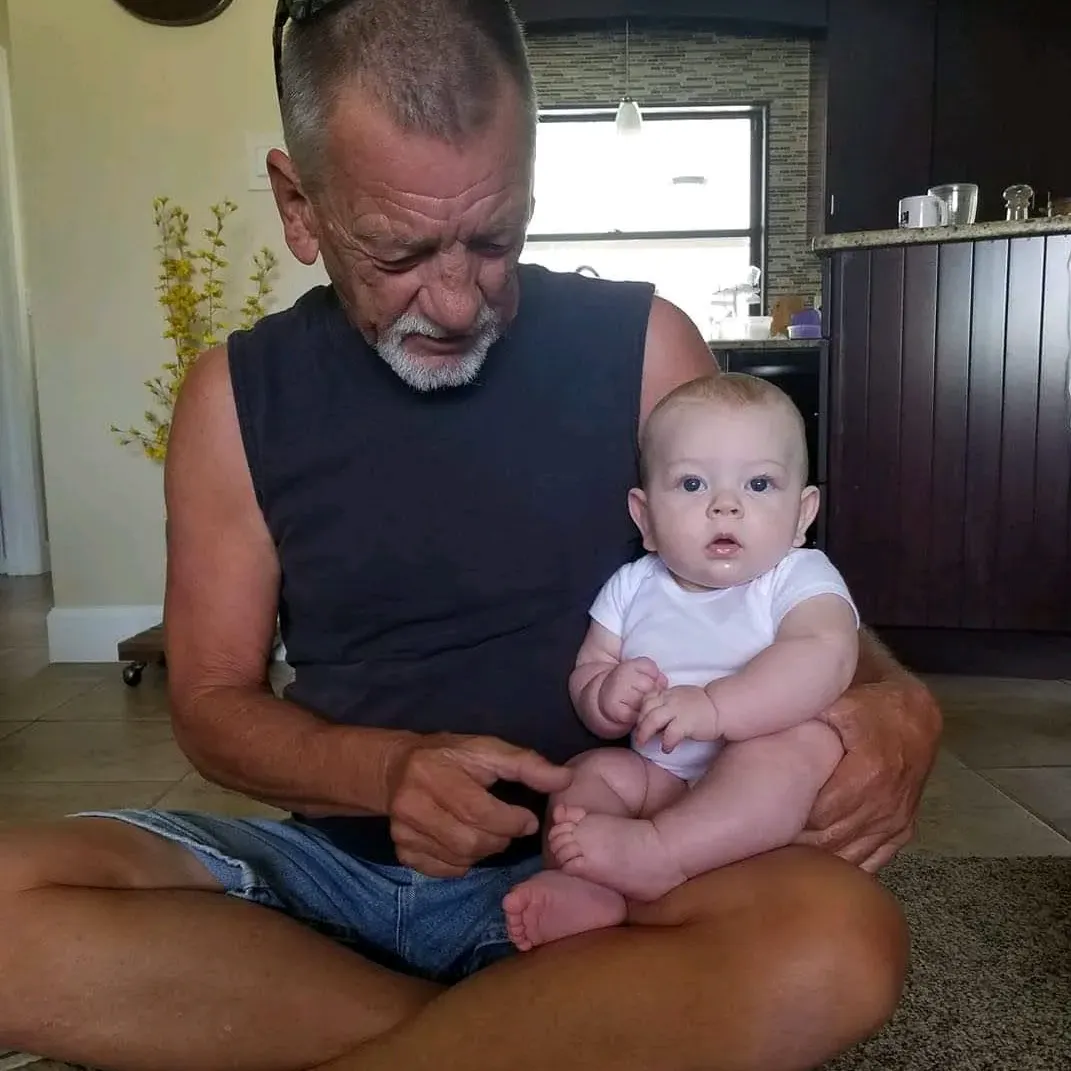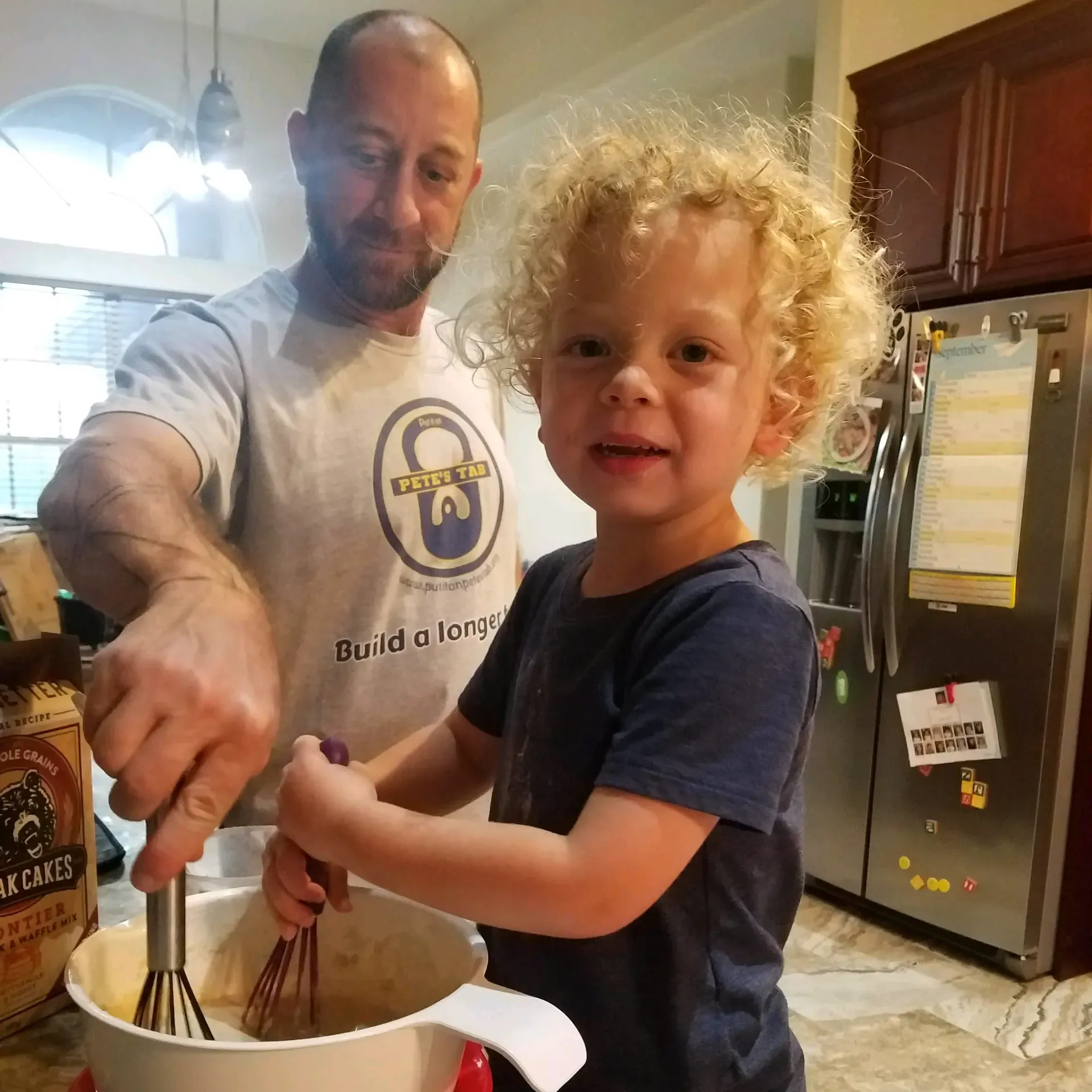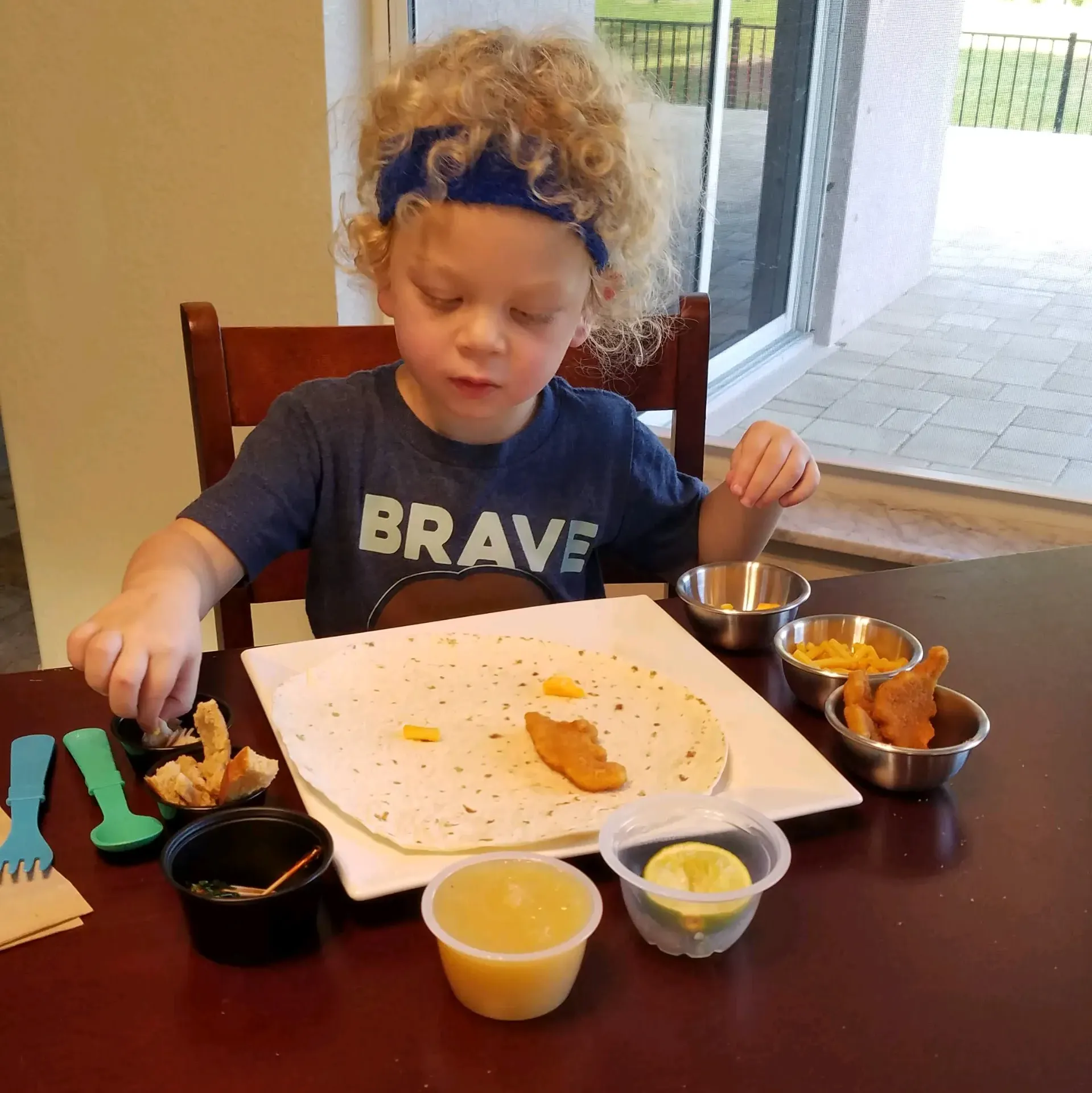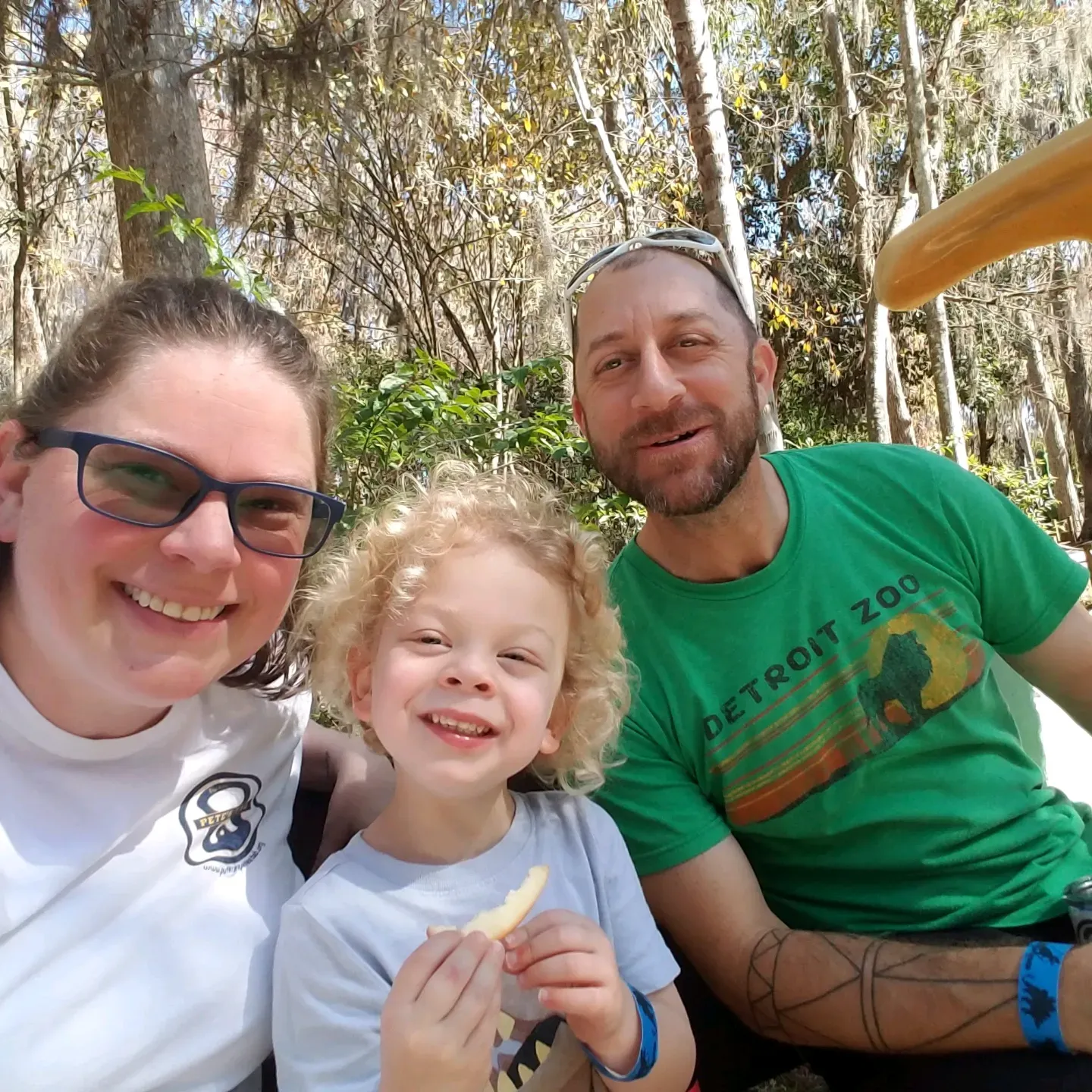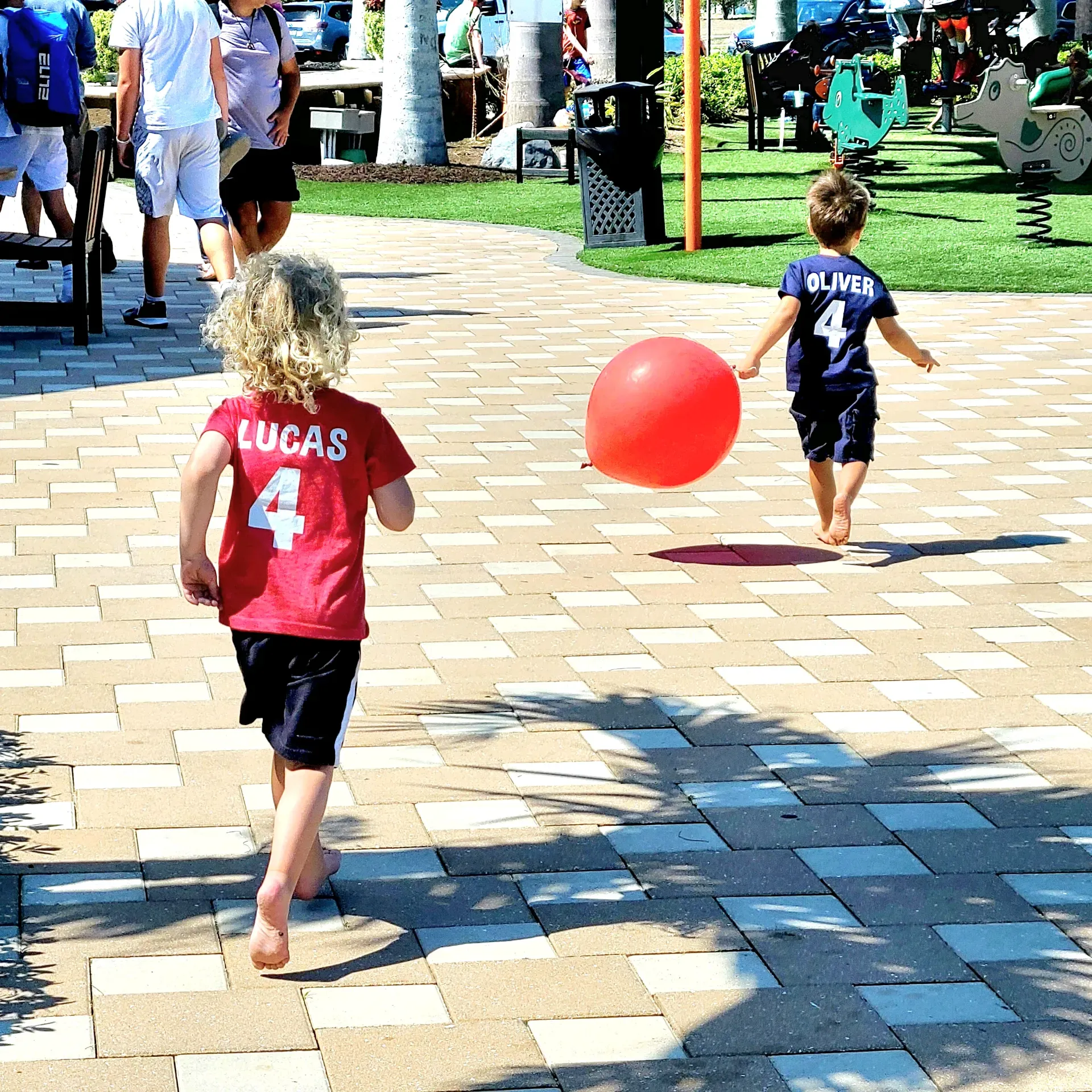 Lucas and his Florida bestie were born 3 days apart so they celebrated their birthdays together and Mom made them matching shirts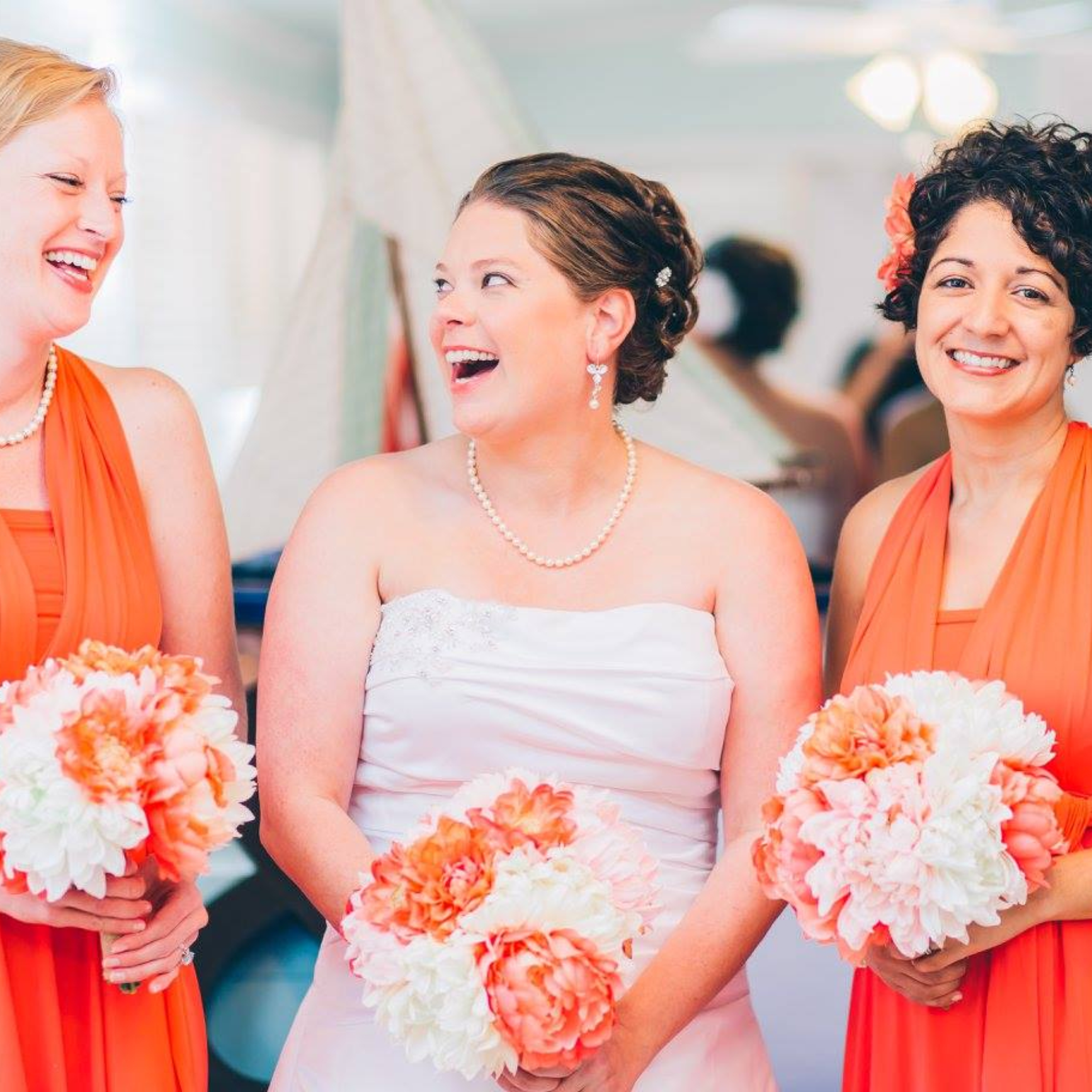 Emily and her matrons of honor - We're all back together for the first time in 20 years!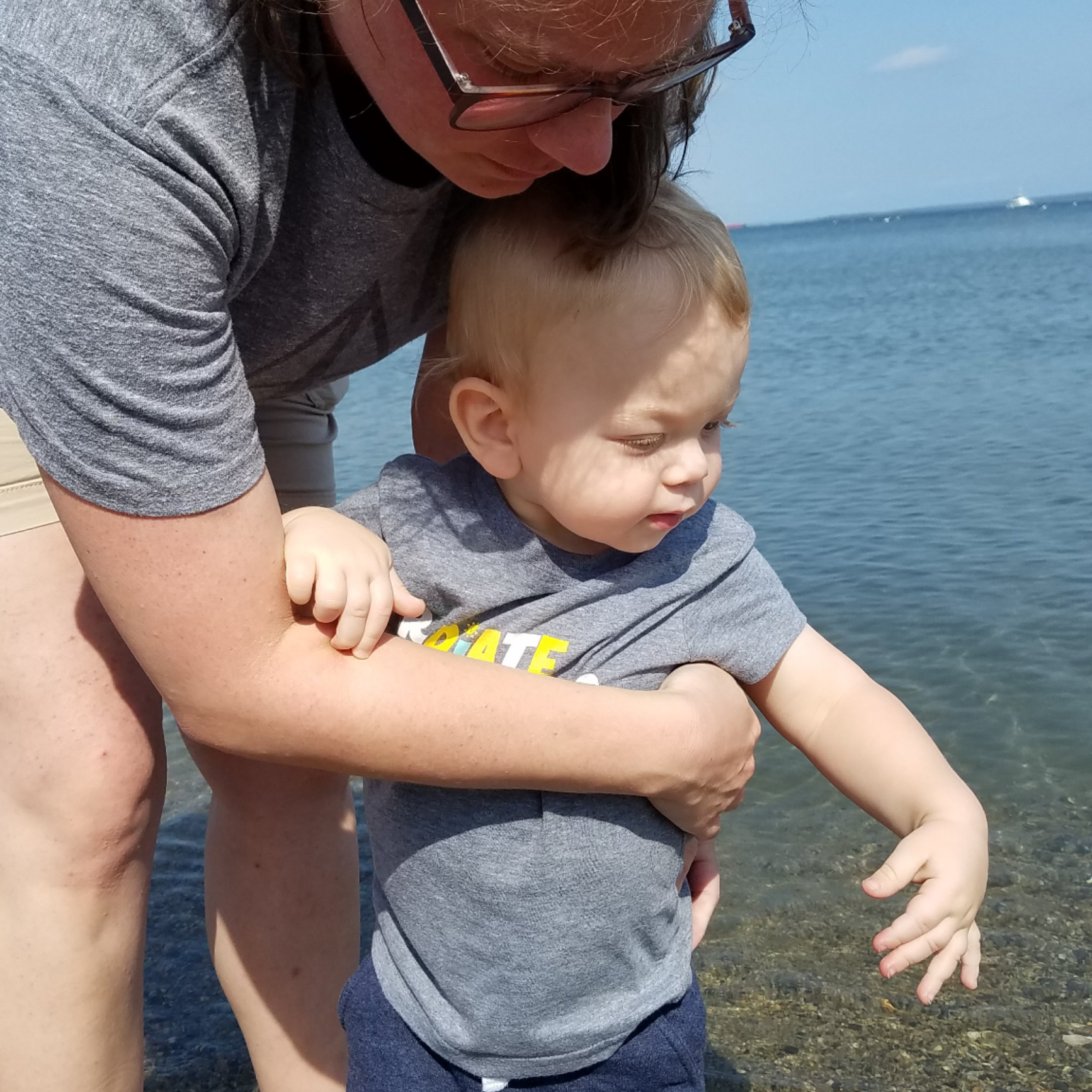 Lucas' first trip to the Atlantic Ocean, in Rhode Island visiting Grandma Paula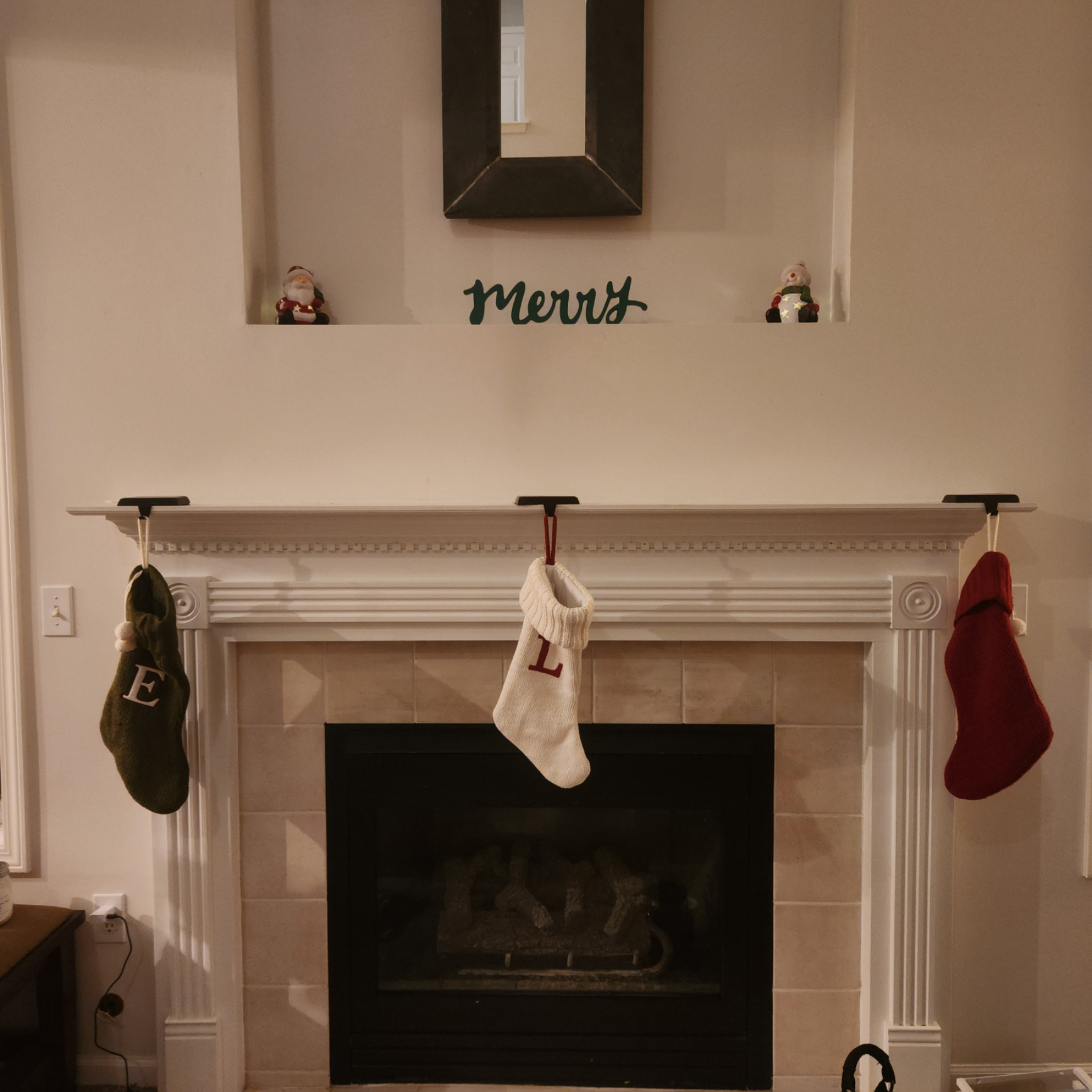 I love Christmas and decorating the house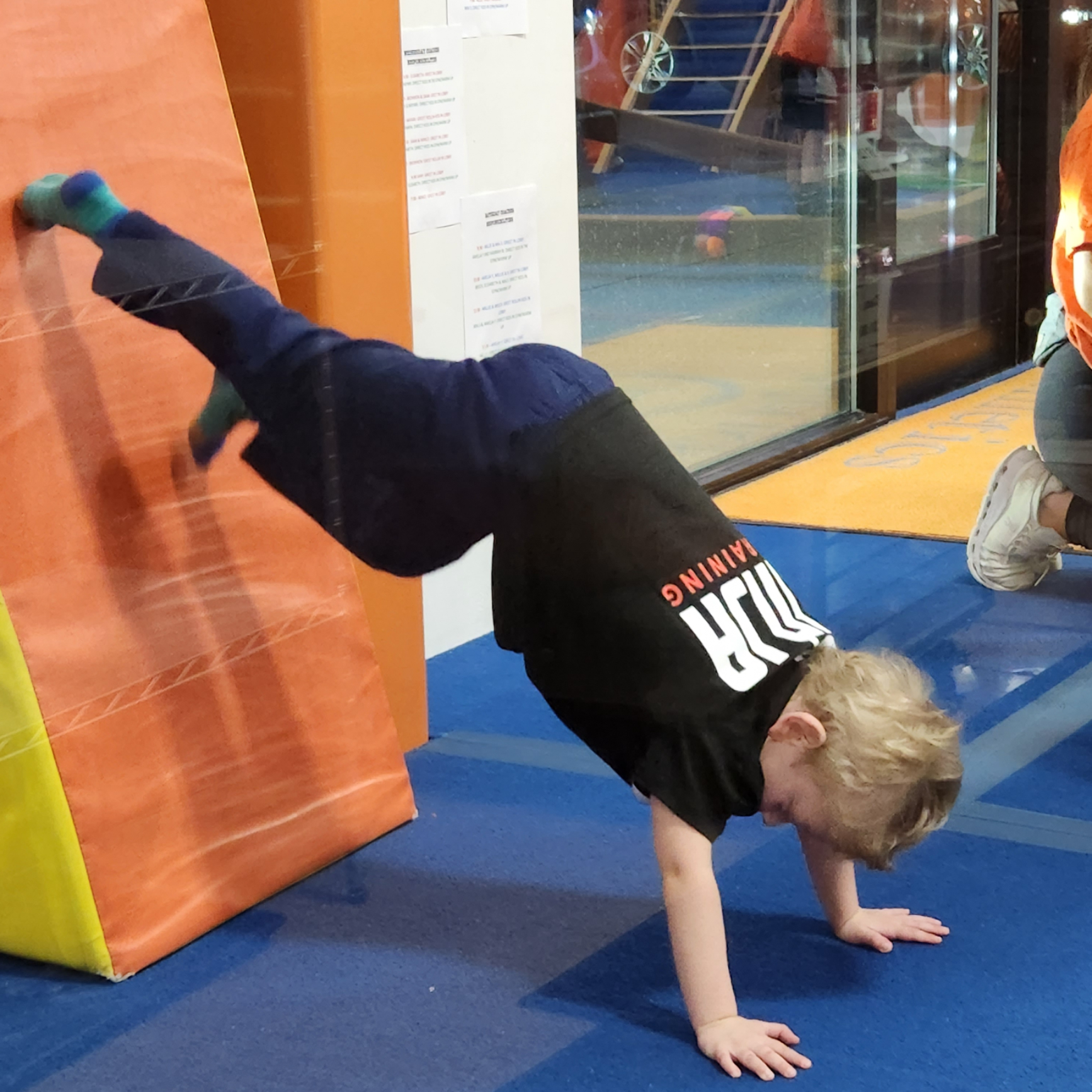 Lucas loves weekly Ninja class!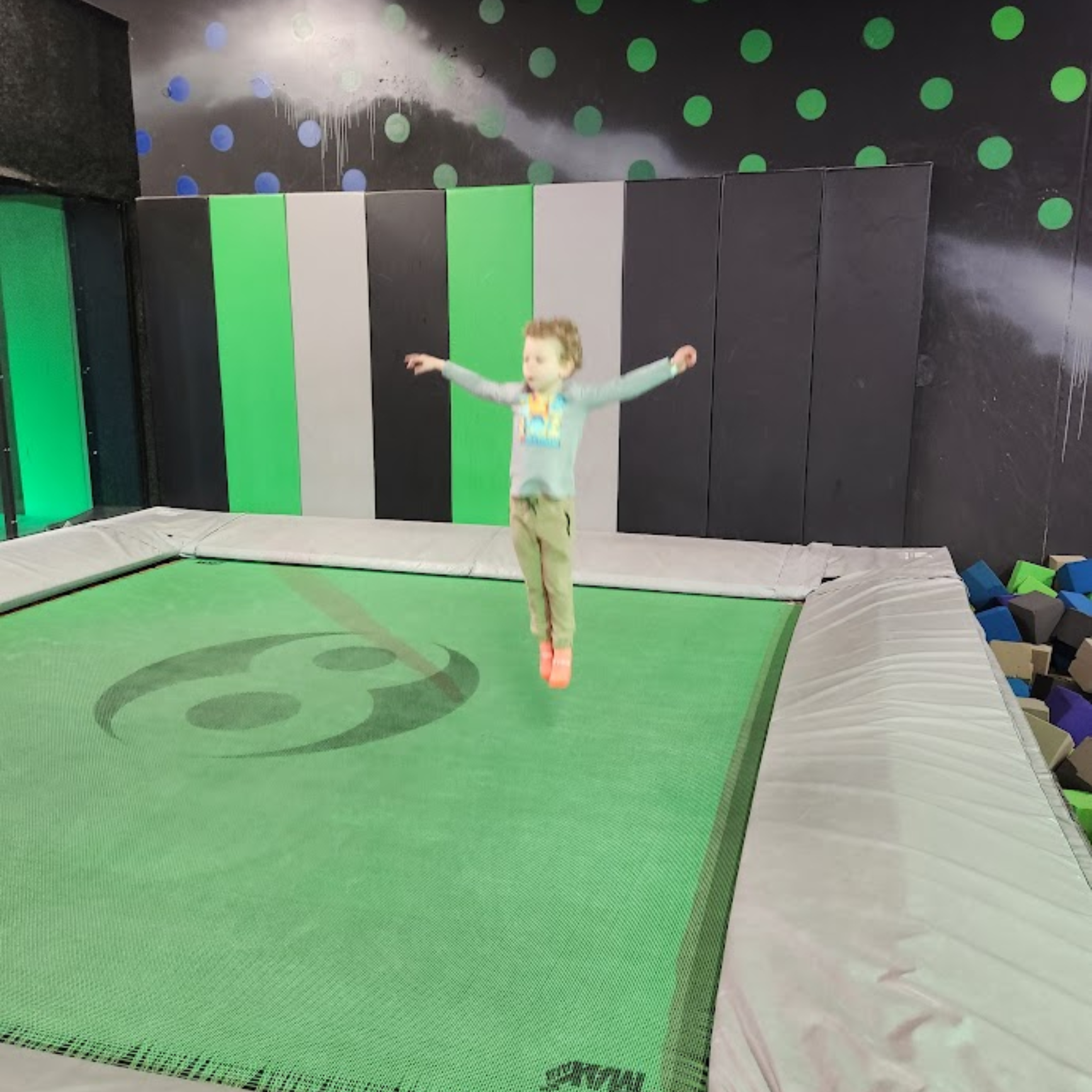 We find trampoline parks anywhere we go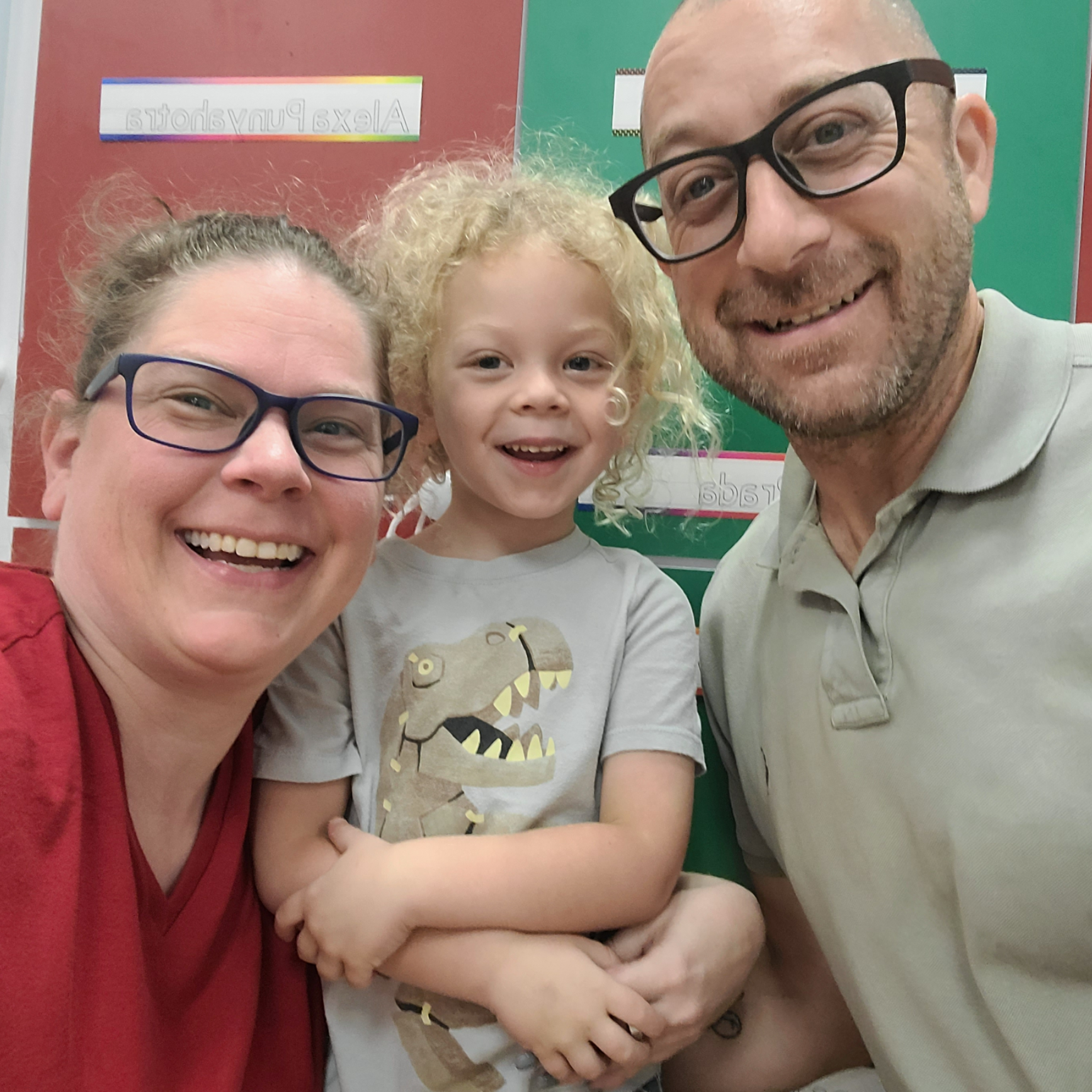 Lucas' first day of PreSchool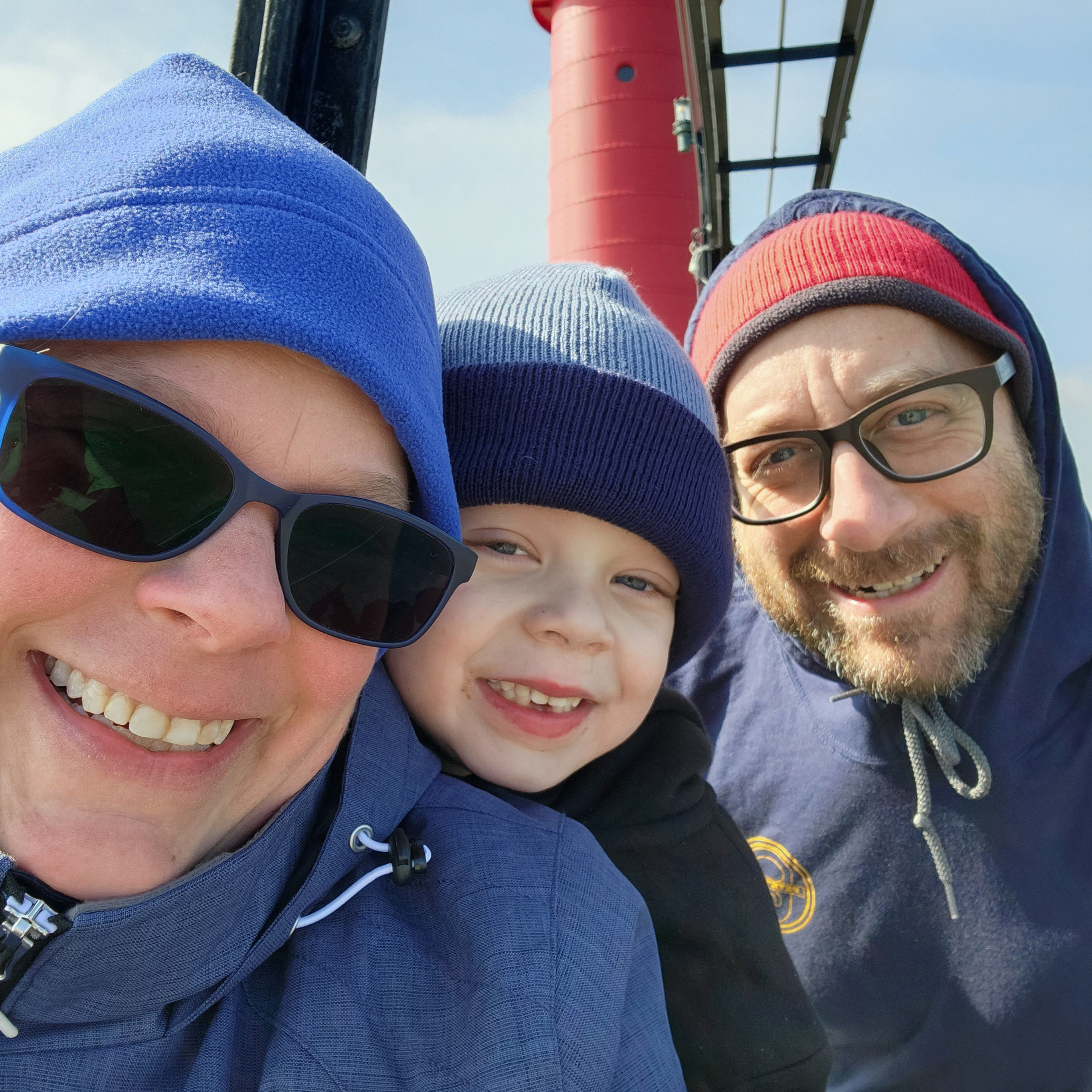 Grand Haven Lighthouse - Sunny but cold day in February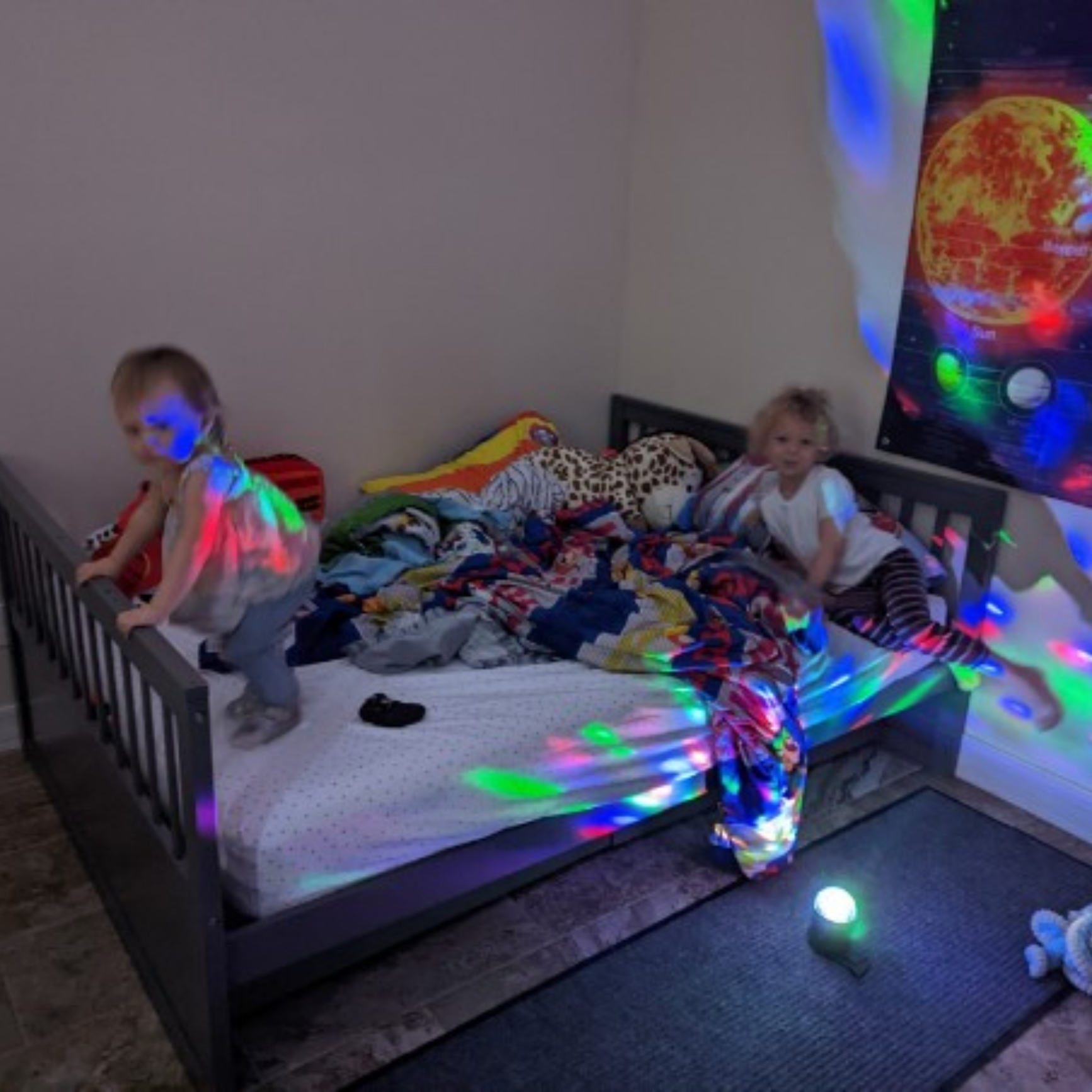 Lucas loves to have dance parties with his friends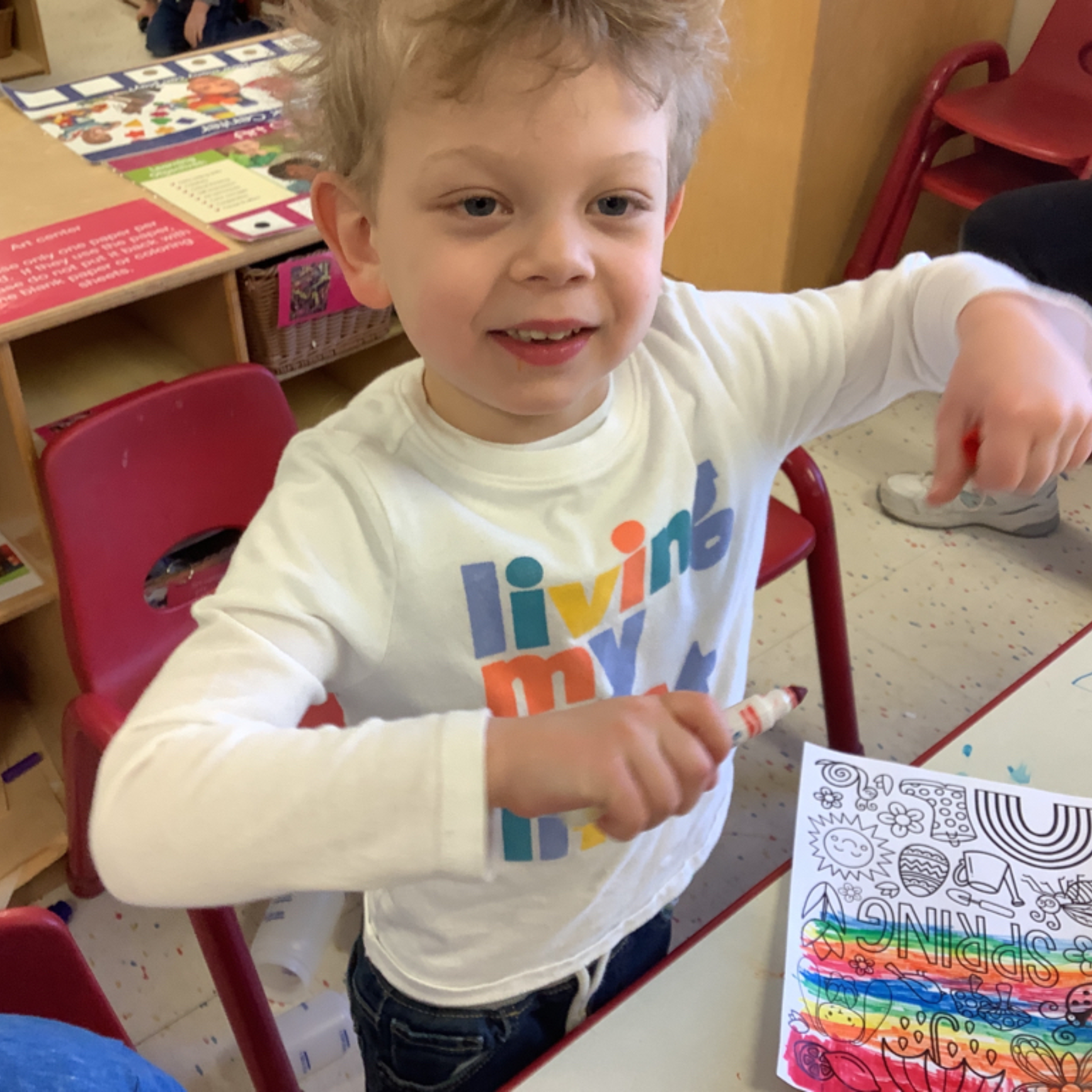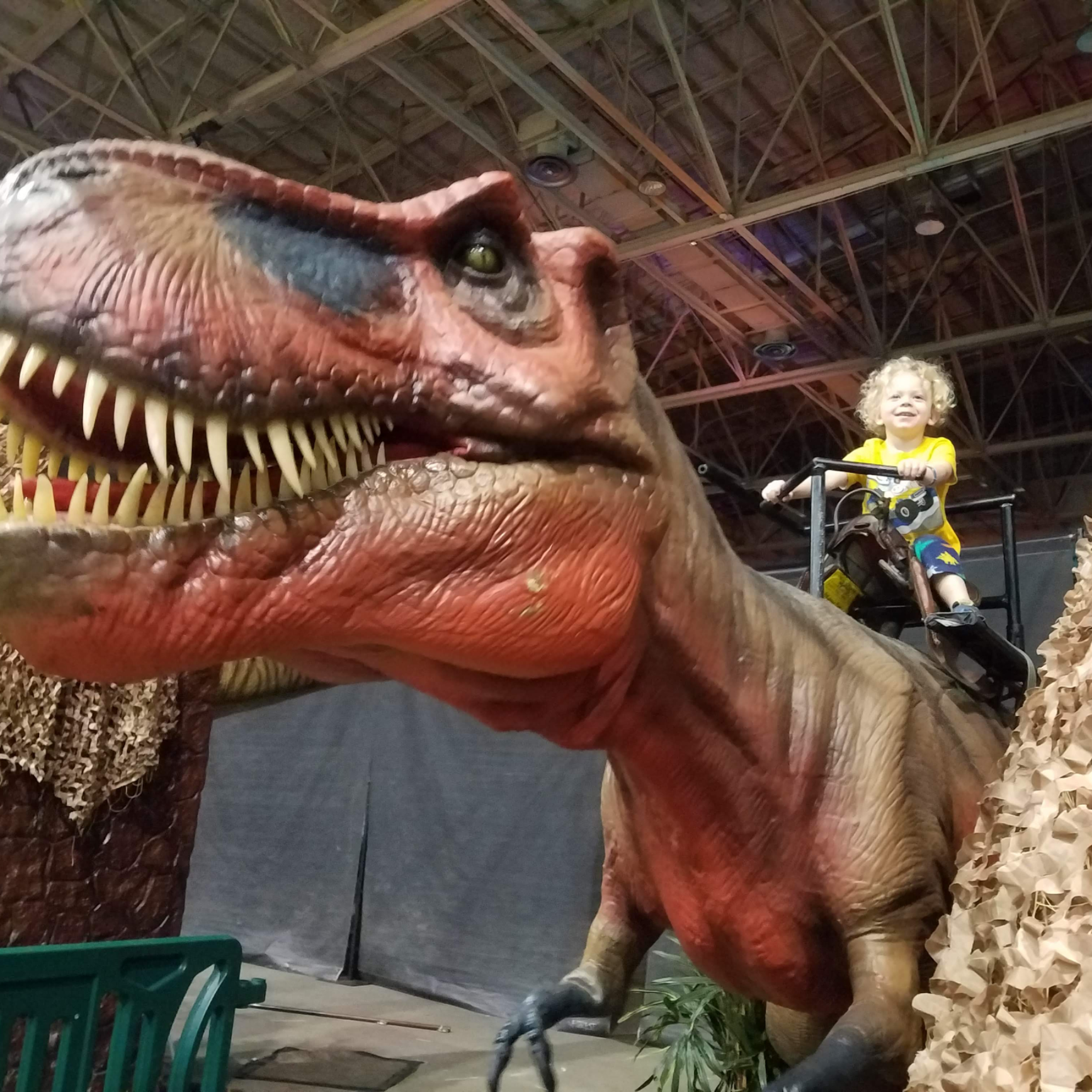 Jurassic World came to Fort Myers!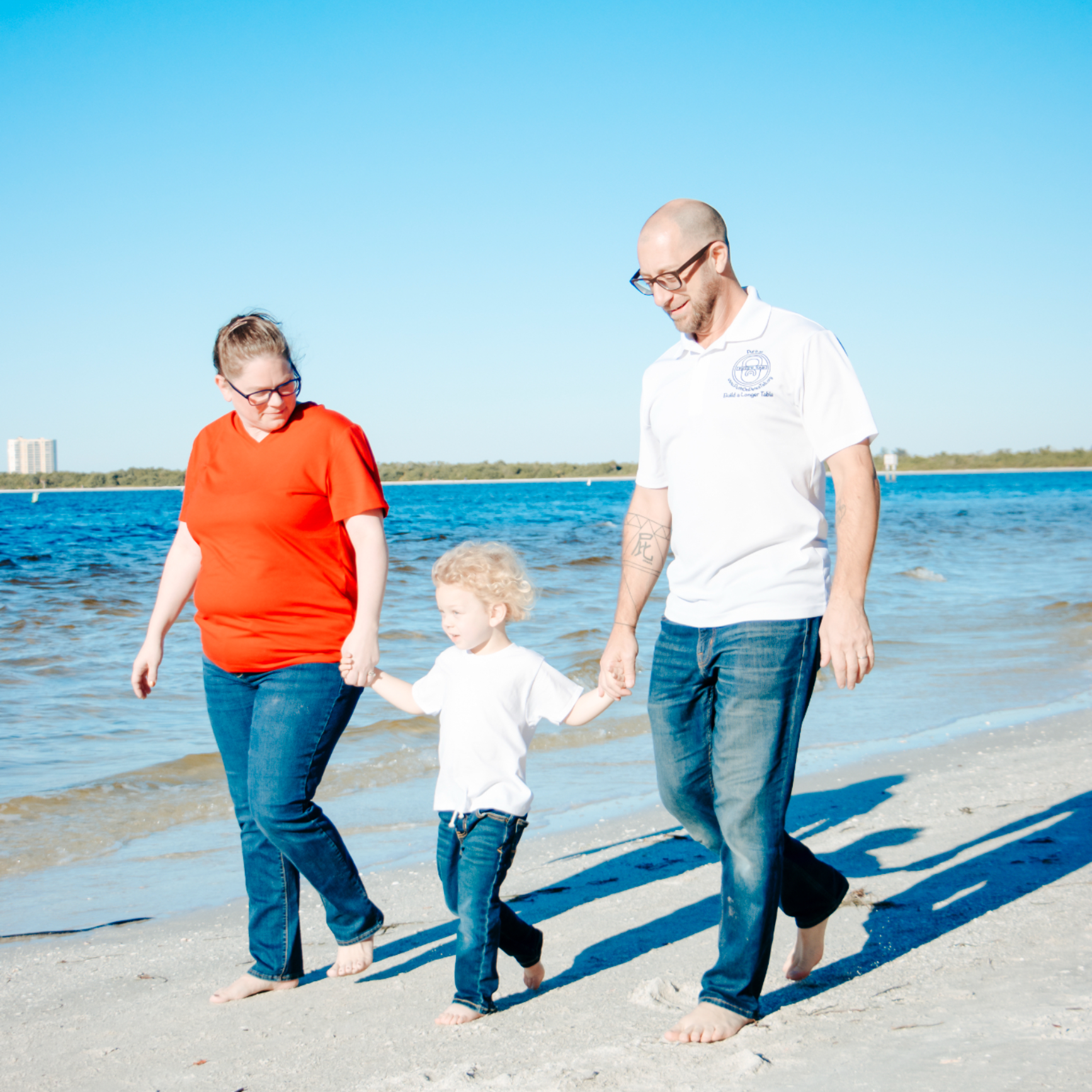 Walking along the beach for our holiday photos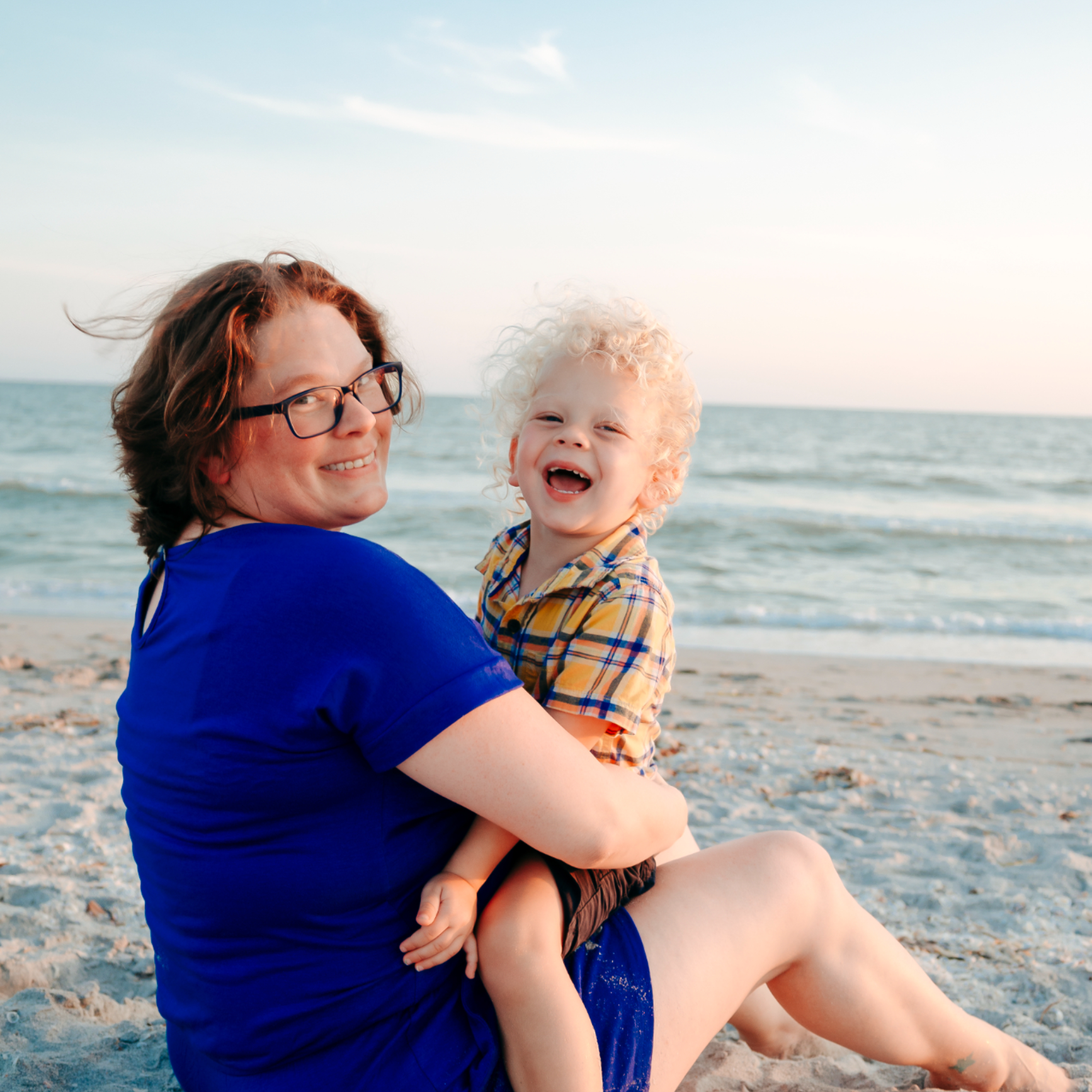 Mommy & me photo shoot courtesy of our friend Sunflower Photography