Chris
& Hank
Home Study
Approved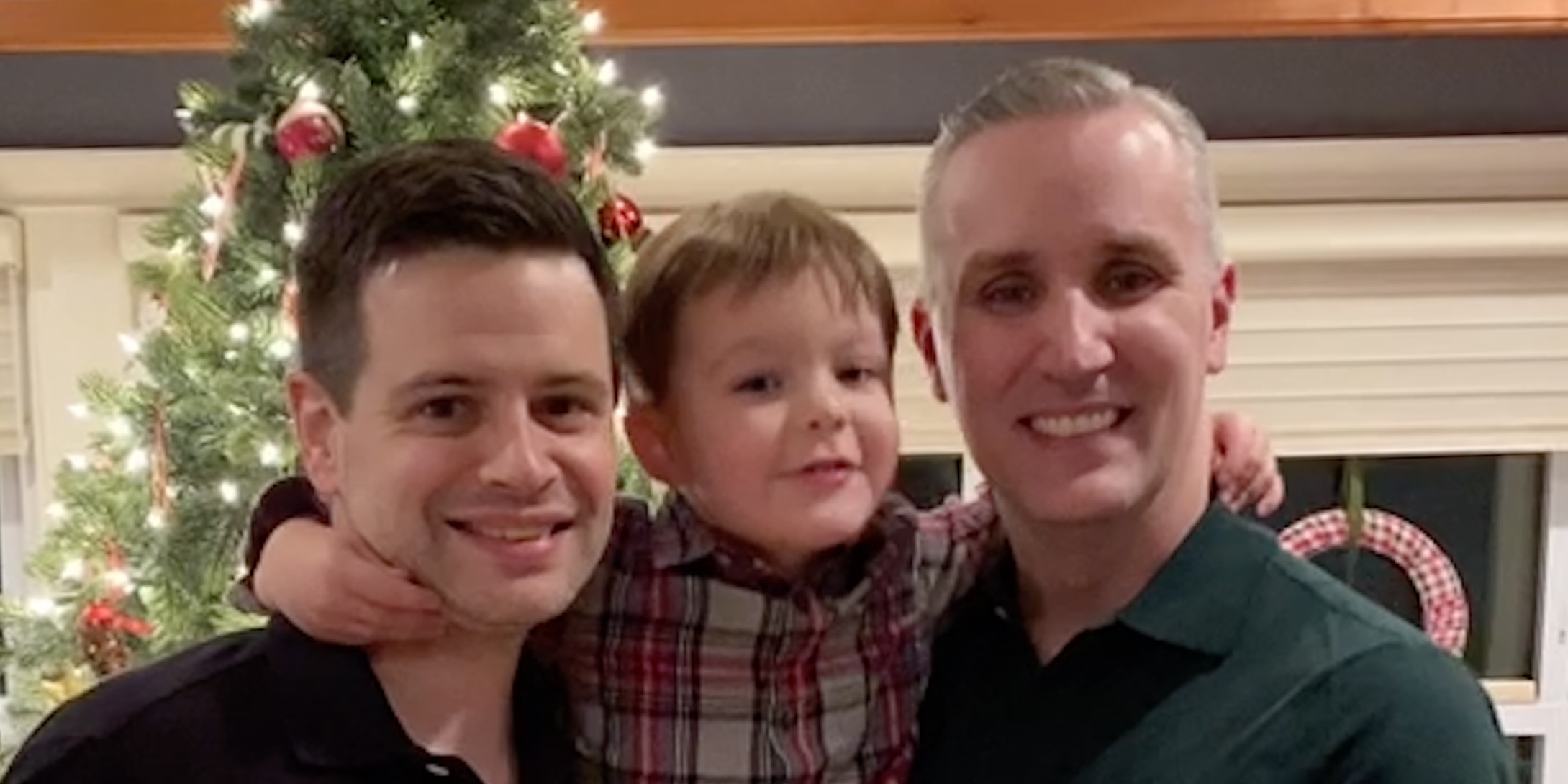 Chris
Caregiver
Status:
Education:
Master's Degree
Profession:
Psychotherapist
Political Affiliation:
Lean Left
Hank
Neighbor
Status:
Education:
Master's Degree
Profession:
Educational Publishing
Political Affiliation:
Lean Left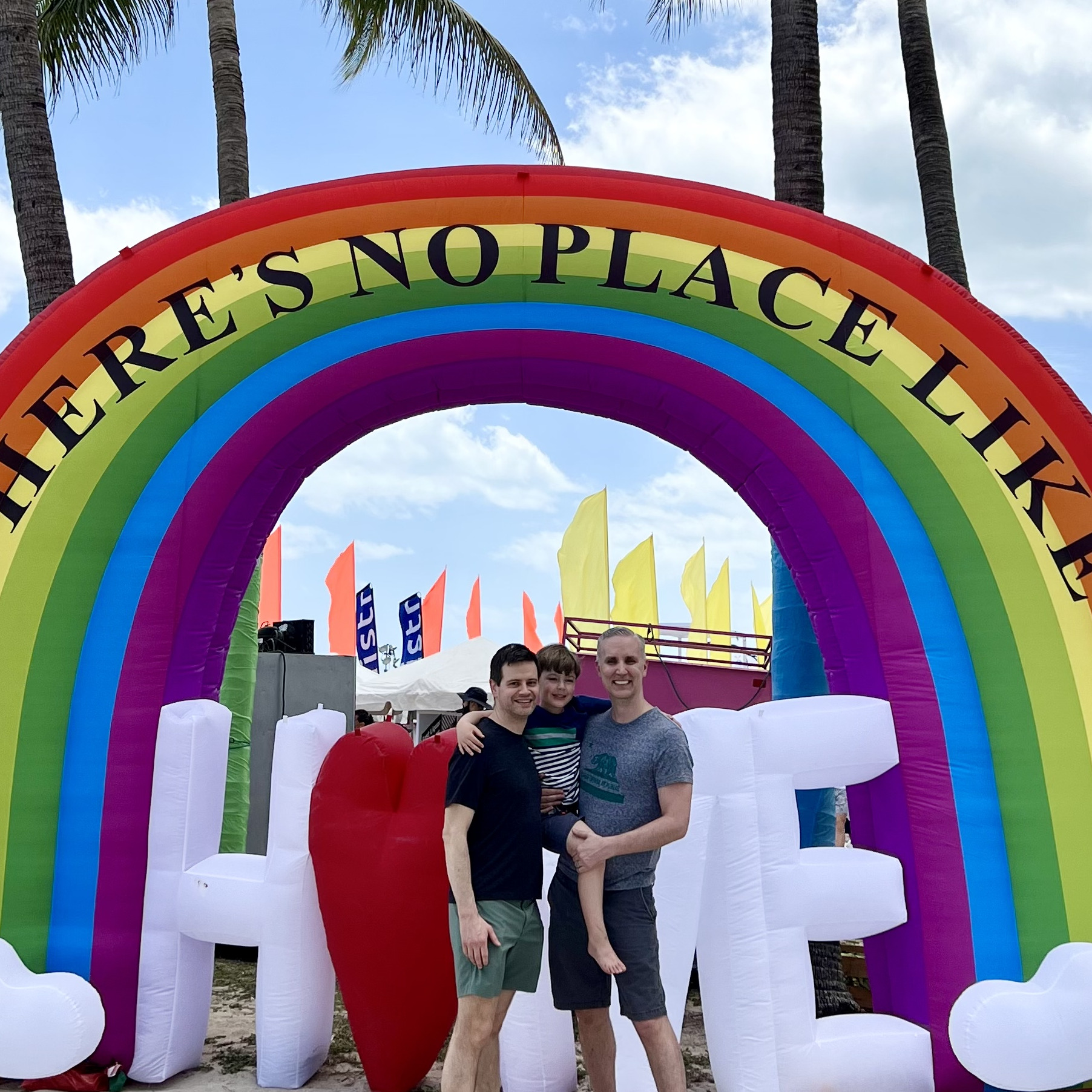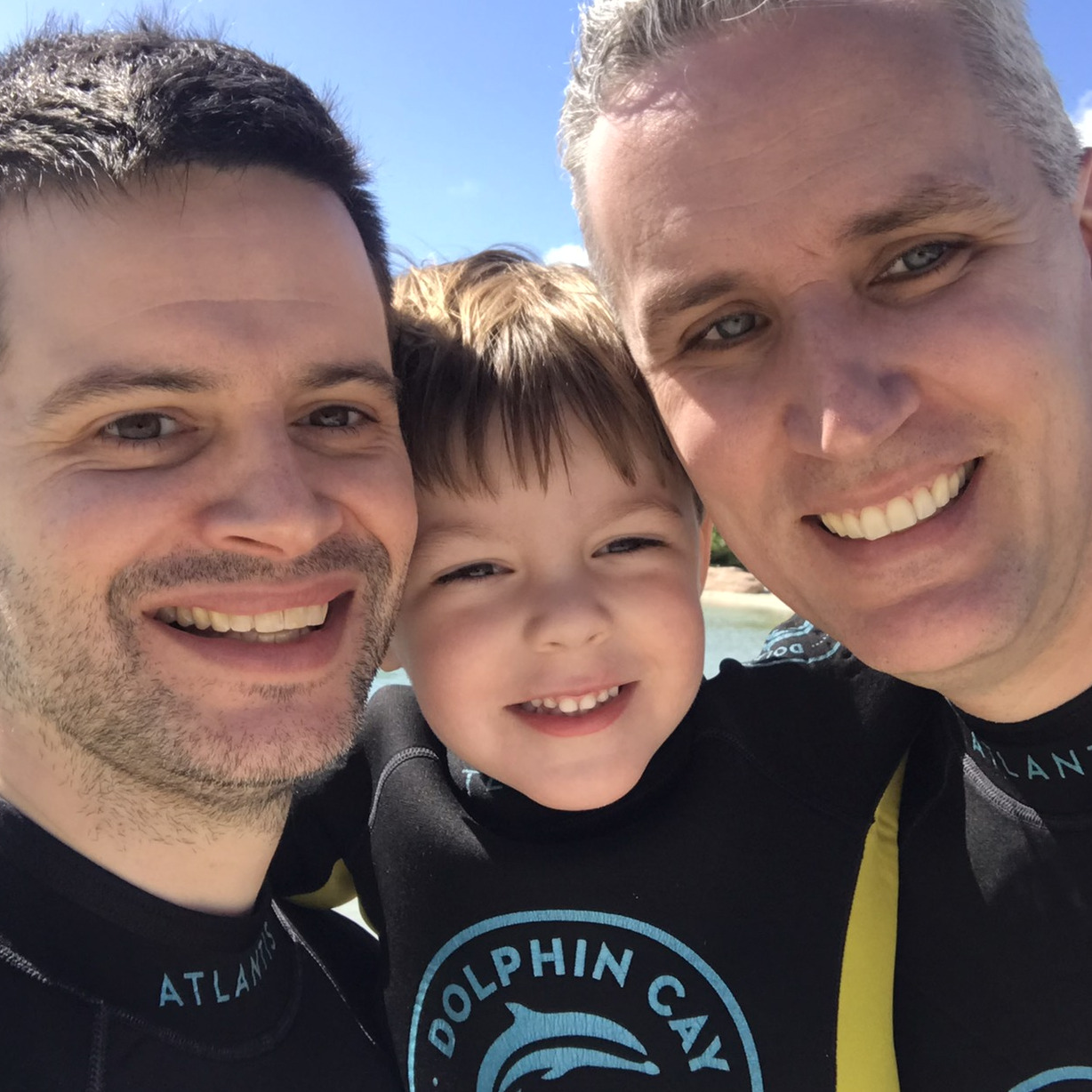 Bahamas 2020 after feeding the dolphins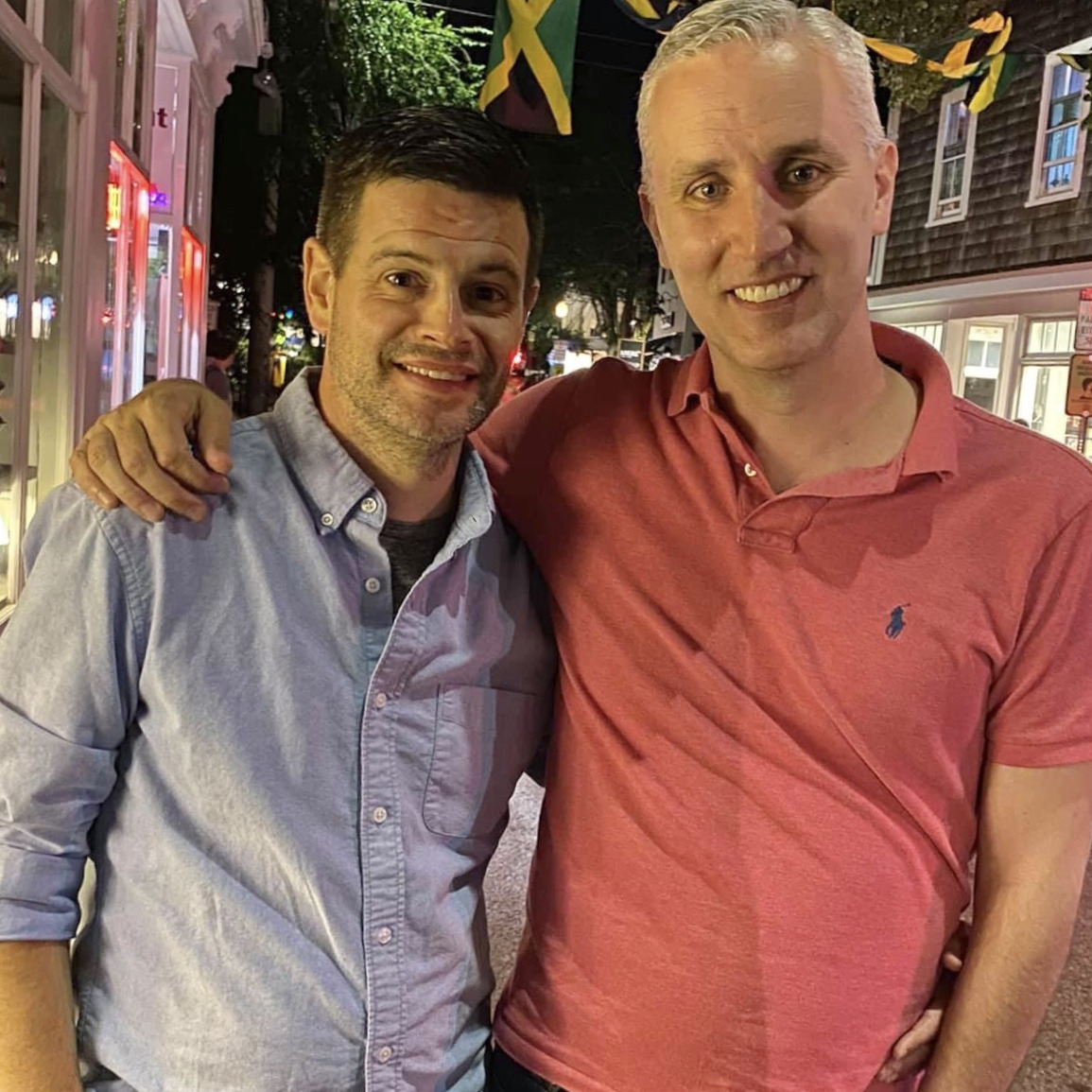 Three years from now, I hope our child's birth mom is…
happy in her life & proud of the courage she showed in making an adoption plan for her child. We're connected with our son's birthmother & she is thriving and content in her life, which we love.
-Chris
In five years our relationship with our child's birth mother will…
be the result of open communication on both sides. We want to respect her wishes and needs. We know that can change over time.
-Hank
My philosophy on parenting is...
to provide a loving and stable home so our children know that whatever happens in the world, they can feel safe and supported in their family. We celebrate our children's unique gifts and needs.
-Chris
Do I have kids? How do they feel about a sibling?
We adopted our son, Kiernan, at birth six years ago. He's a sweet, curious, & funny boy. He's said many times he wishes he could be a big brother. We see how gentle & loving he is with kids.
-Chris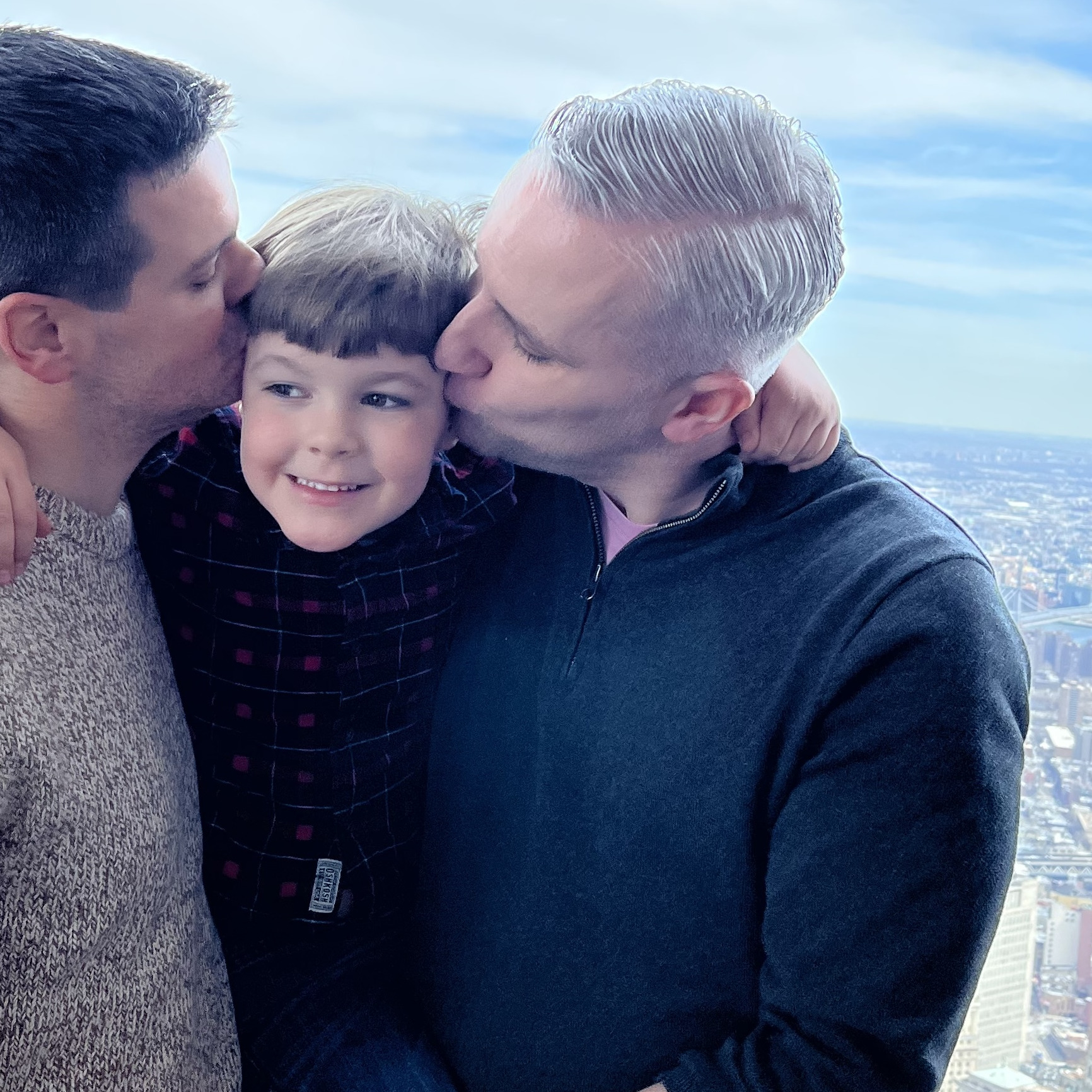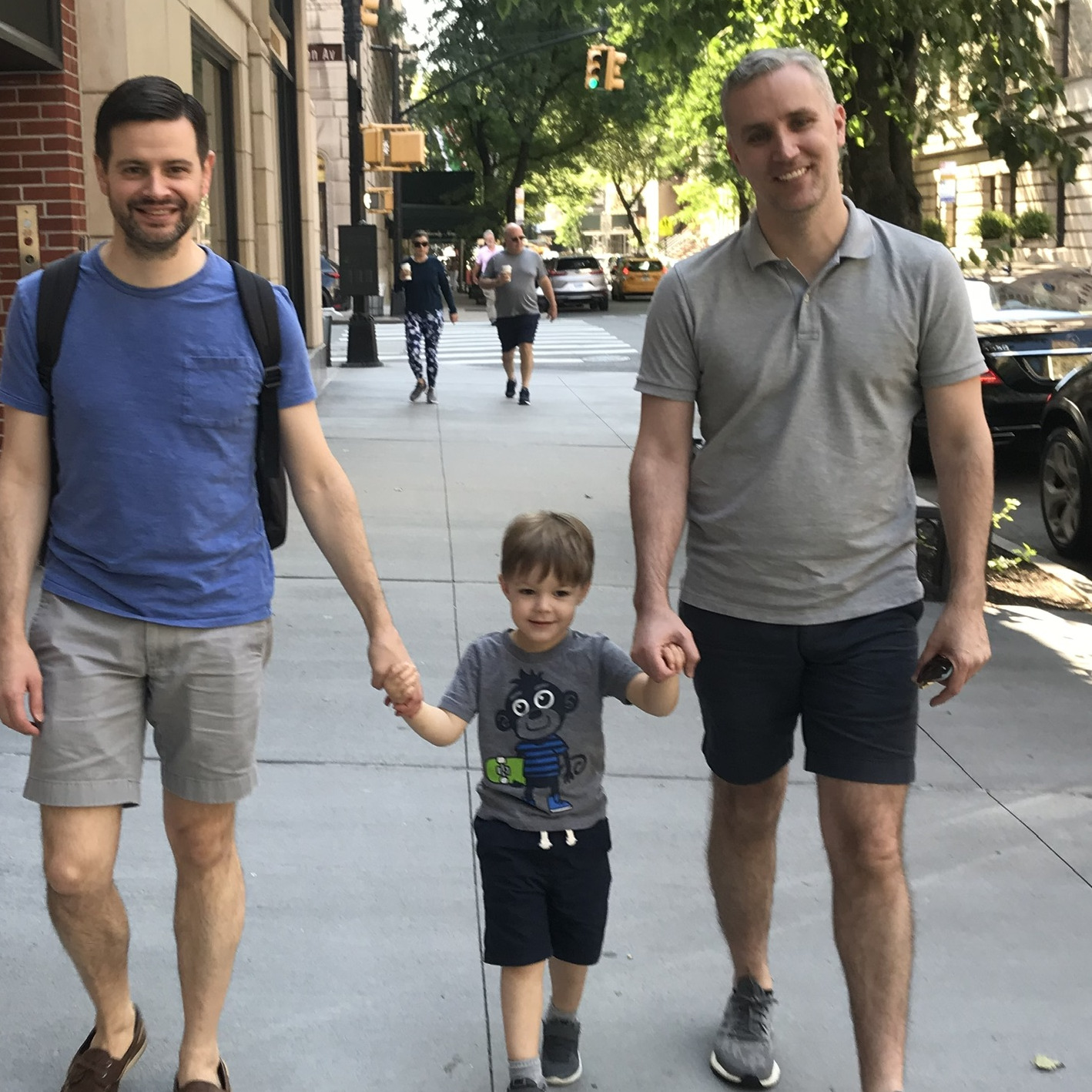 Heading to the Central Park Zoo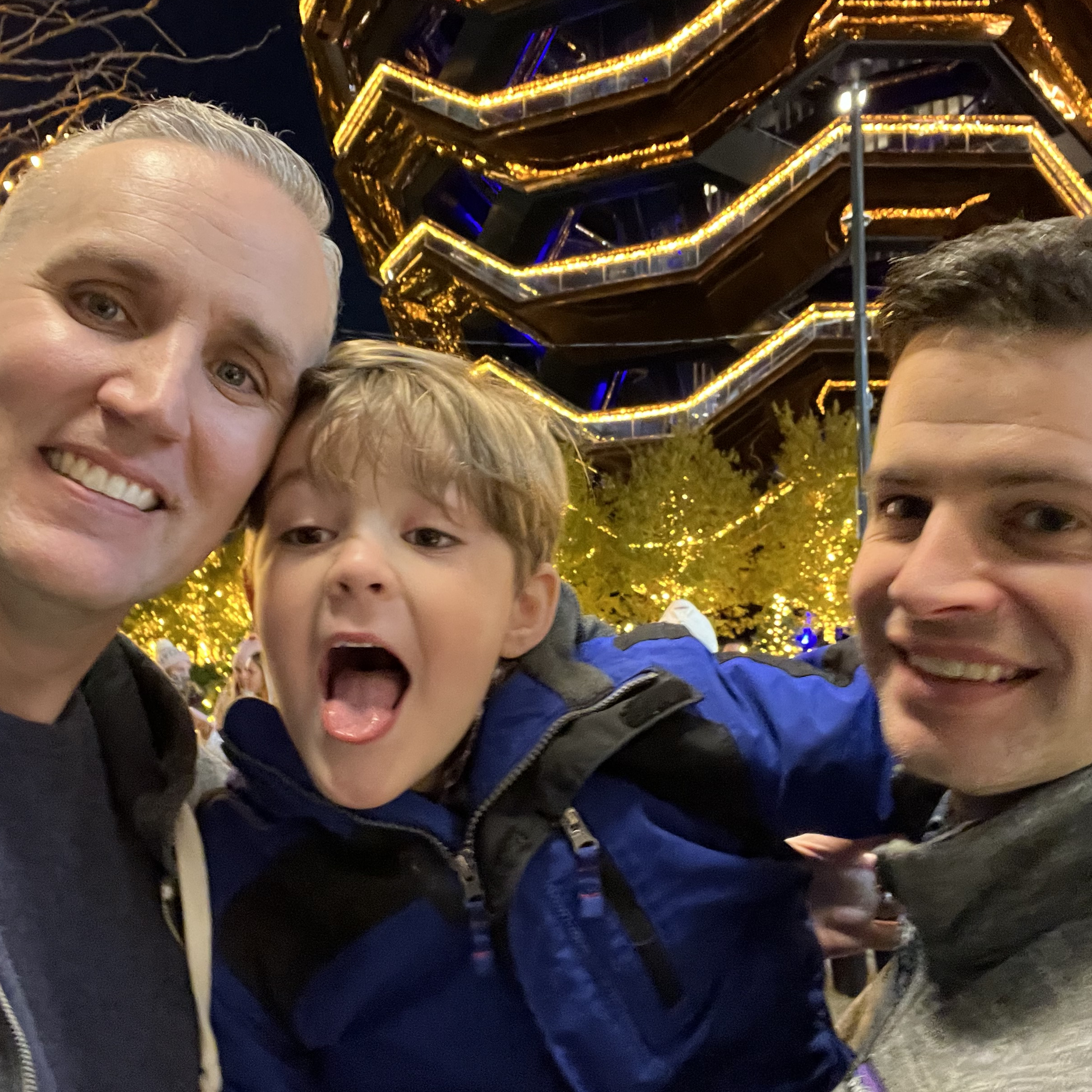 My neighborhood is a good place to raise a family because…
there are many children on our block and we have playgrounds and nature trails nearby.
-Hank
My favorite place in the World is...
We love visiting Cape Cod each summer. It's so nice to relax and spend time together on the beach. We rent bikes, go whale watching, and eat lots of ice cream while there.
-Hank