Cara
& Andrew
Home Study
Approved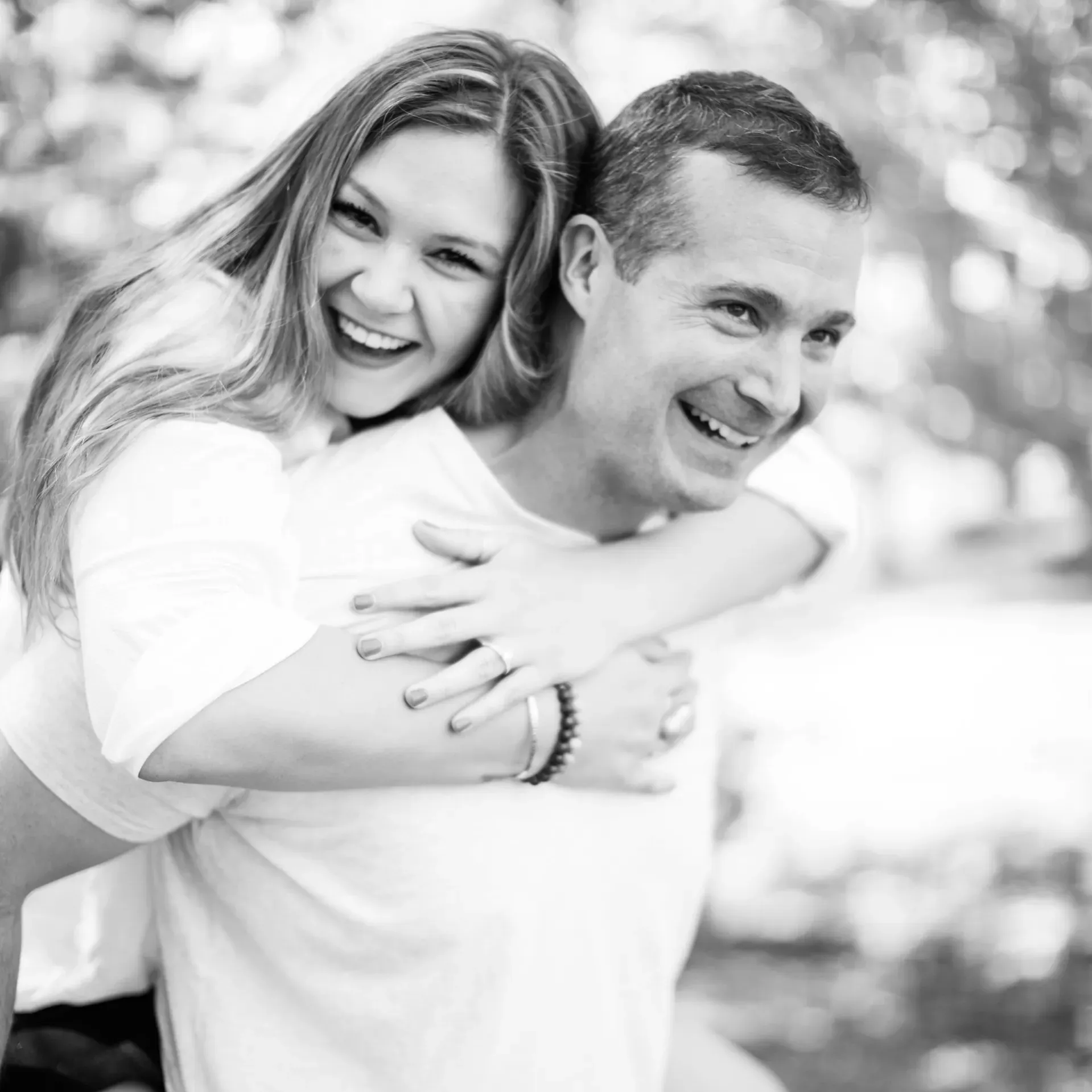 Cara
Caregiver
Status:
Political Affiliation:
Prefer not to say
Andrew
Caregiver
Status:
Education:
Bachelor's Degree
Profession:
Quality Consultant for Allstate Insurance
Political Affiliation:
Prefer not to say
Hi! Thank you so much for taking the time to get to know us and view our profile. We are Cara and Andrew and we are hoping to grow our family through adoption. We have been married for six years and have known each other for many years, since middle school! We share a love for traveling and the outdoors and can usually find us hiking, grilling out with friends, camping, and going for sunset walks at the lake around the corner with our pups. We also enjoy relaxing at home, gardening and attempting small DIY projects. Although the journey to become parents hasn't come easily for us, it has strengthened our relationship in ways we couldn't imagine. We've found peace and comfort in each other, faith in God's timing, and joy in the simplicities of life but our hearts keep coming back to adoption. Above all, we are two very hopeful people who are ready to become loving, compassionate parents. We can not wait to welcome your child into our home and families with unconditional love. We look forward to learning more about you and your hopes for your child's future.
Cara & Andrew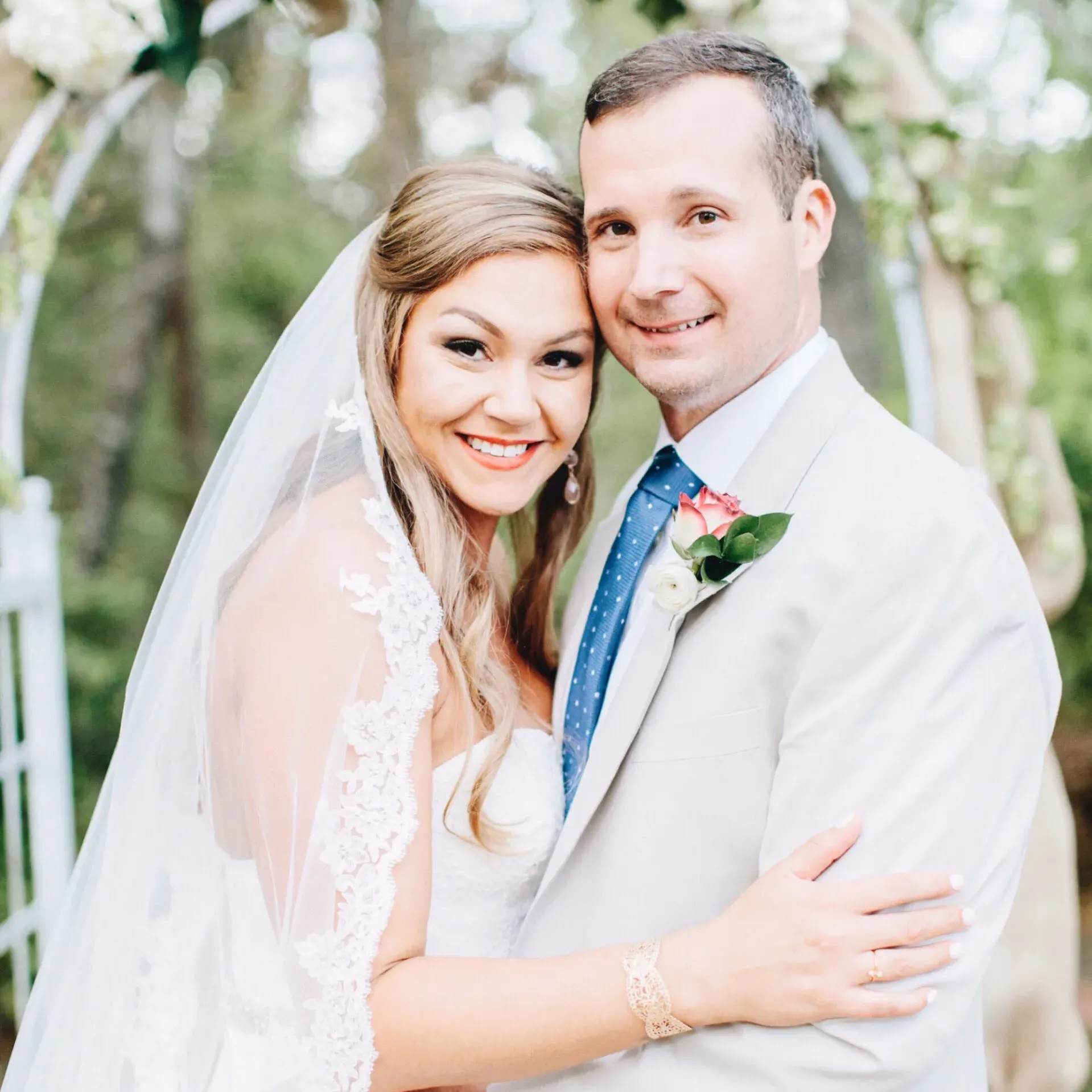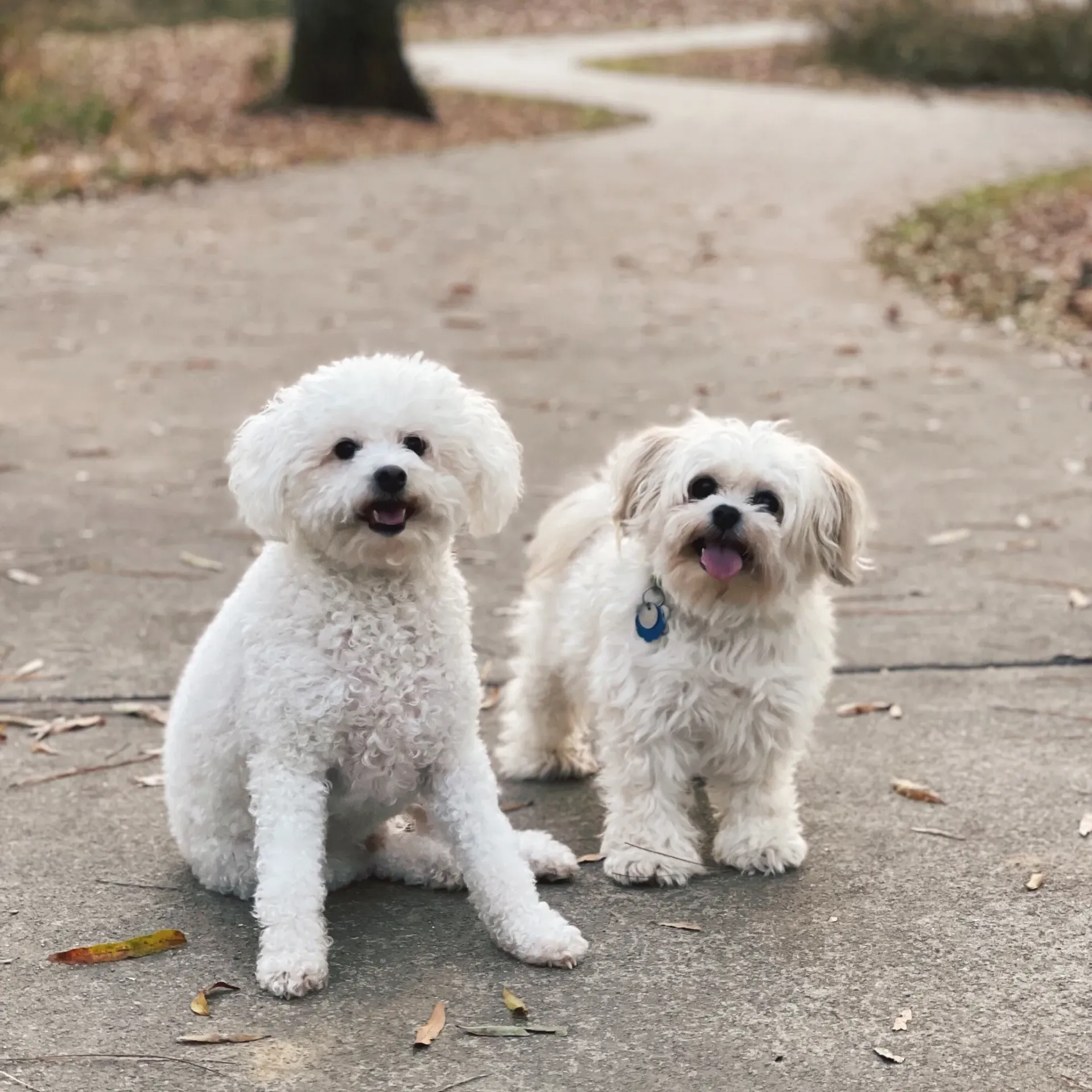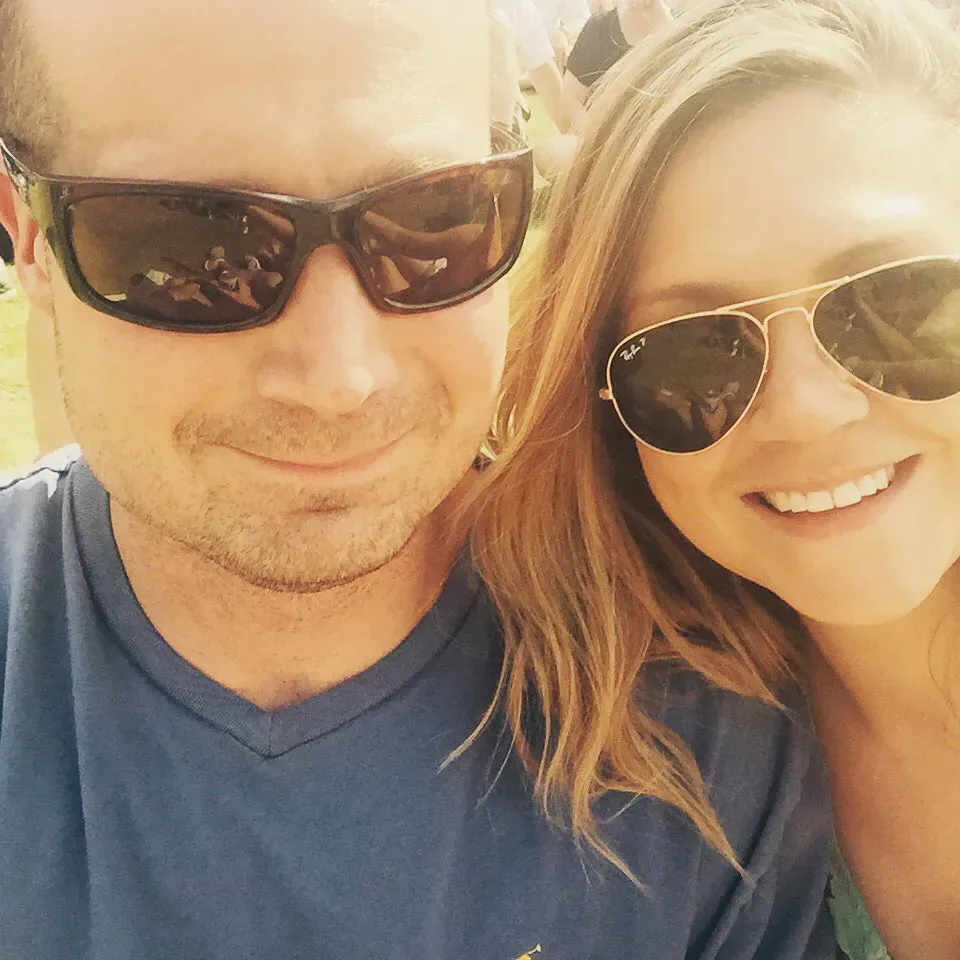 The most special thing I own is...
our rescue pups! Our dogs are everything to us!
-Cara
When we argue, what's it about?
mostly chores. Luckily we get along really well and don't argue often. When we do it's over little things that we are able to resolve quickly.
-Cara
What is the best word to describe our family?
laidback
-Cara
If I could choose one type of food to eat for the rest of my life, it would be:
steak
-Andrew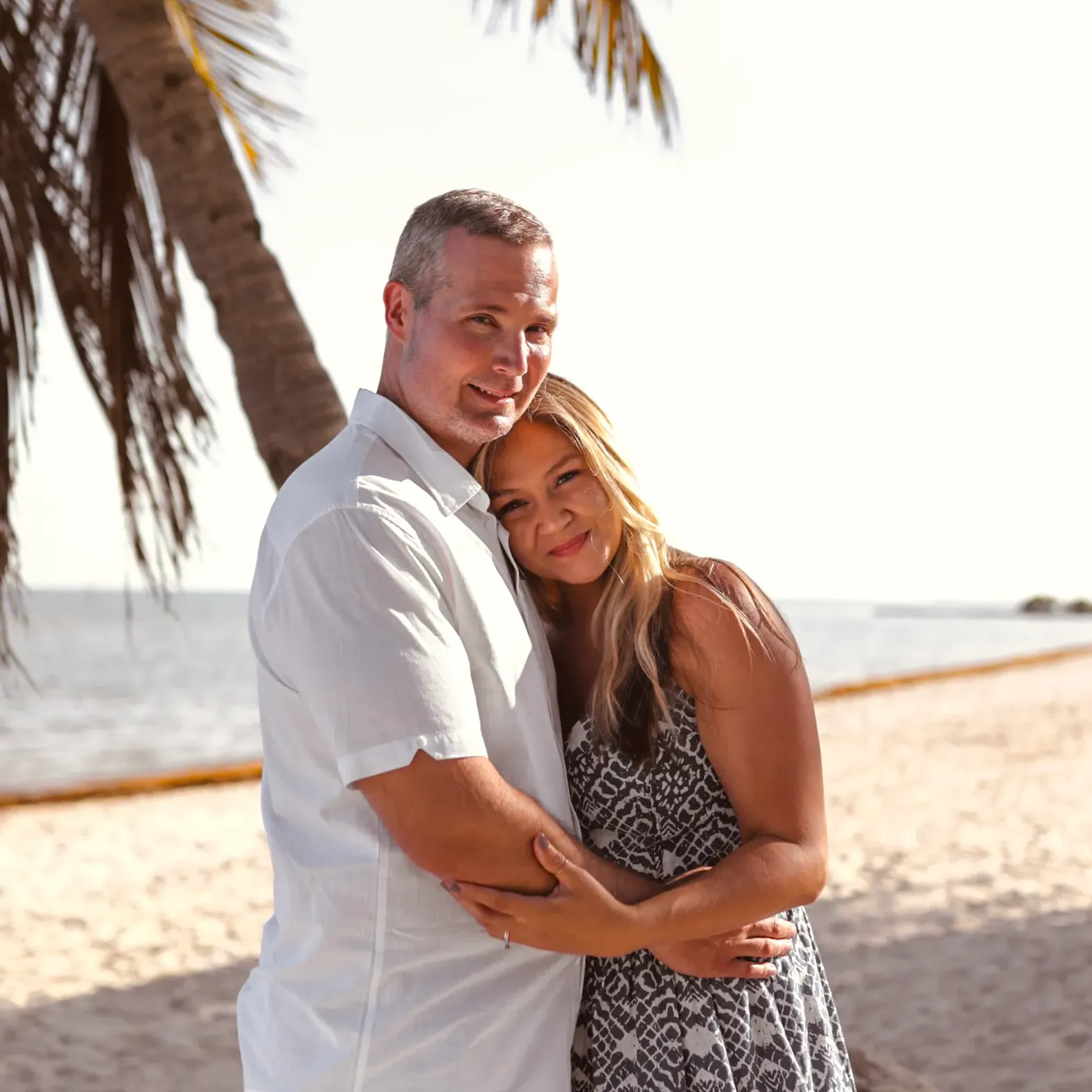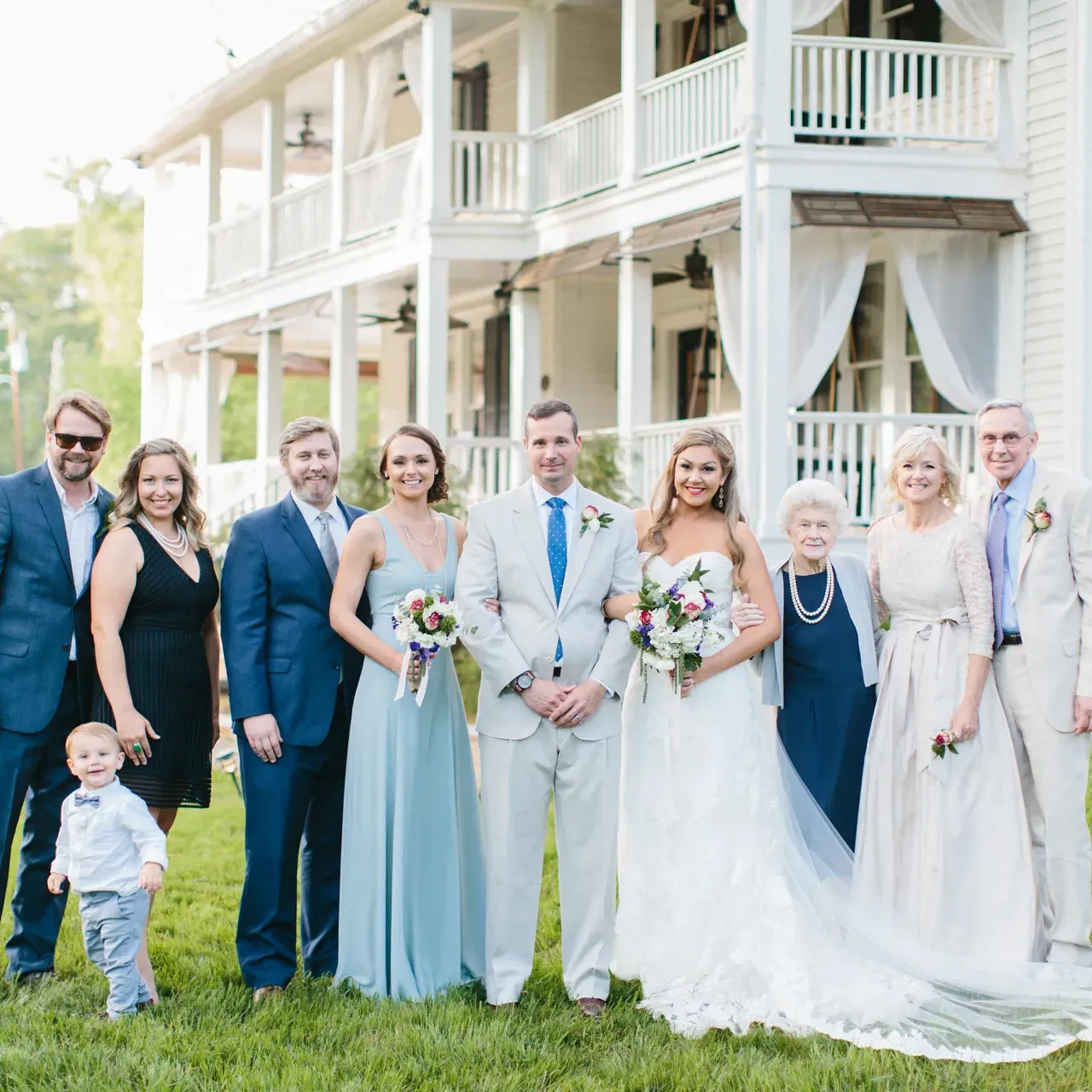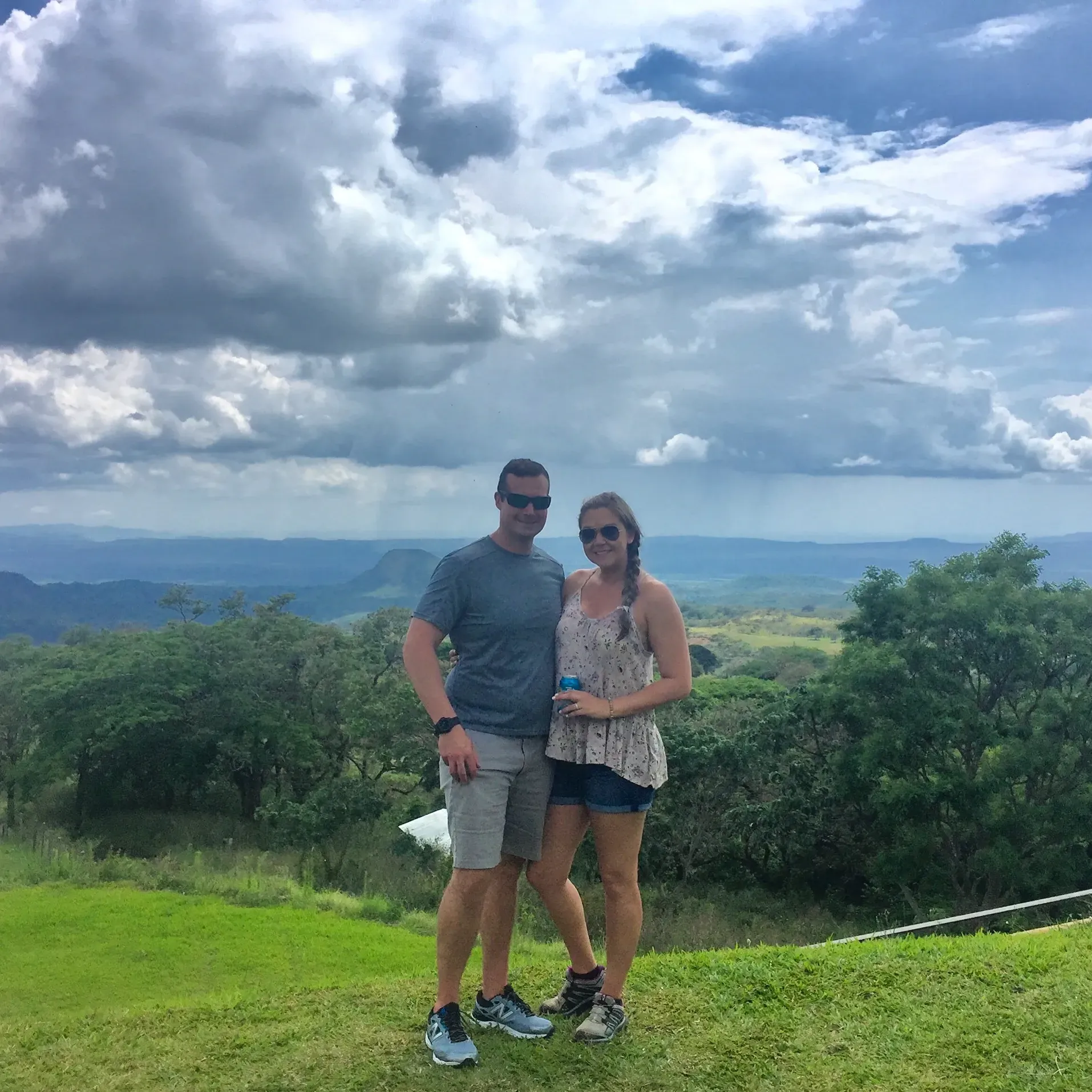 My best friend would describe me as...
loyal, kind, creative, caring, and fun-loving
-Cara
If I could choose one type of food to eat for the rest of my life, it would be:
tacos!
-Cara
If you had to live on an RV or sailboat for the rest of your life, which would it be?
Living on a sailboat would be amazing but I would pick an RV because there are so many beautiful places in this country that I haven't had the opportunity to visit. I also love camping and a good road trip!
-Cara
We are the best choice because…
we promise to put your child first, to love them unconditionally, and to do everything in our power to offer them a beautiful, successful life.
-Cara
Do you consider yourself religious or spiritual?
I would say I am both. Sometimes though its easier for me to understand and connect spiritually. I especially feel that when I'm surrounded by nature. We both grew up in the same church and still attend there.
-Cara
My neighborhood is a good place to raise a family because…
it's very safe and family-friendly. We have lots of great public and private schools nearby. We are surrounded by beautiful parks, playgrounds, lakes, and hiking trails. Our community hosts fun festivals monthly that we love to attend with our friends and their children.
-Cara
Favorite season and why?
Summer. I enjoy the longer days, being on the lake, and spending more time outdoors.
-Andrew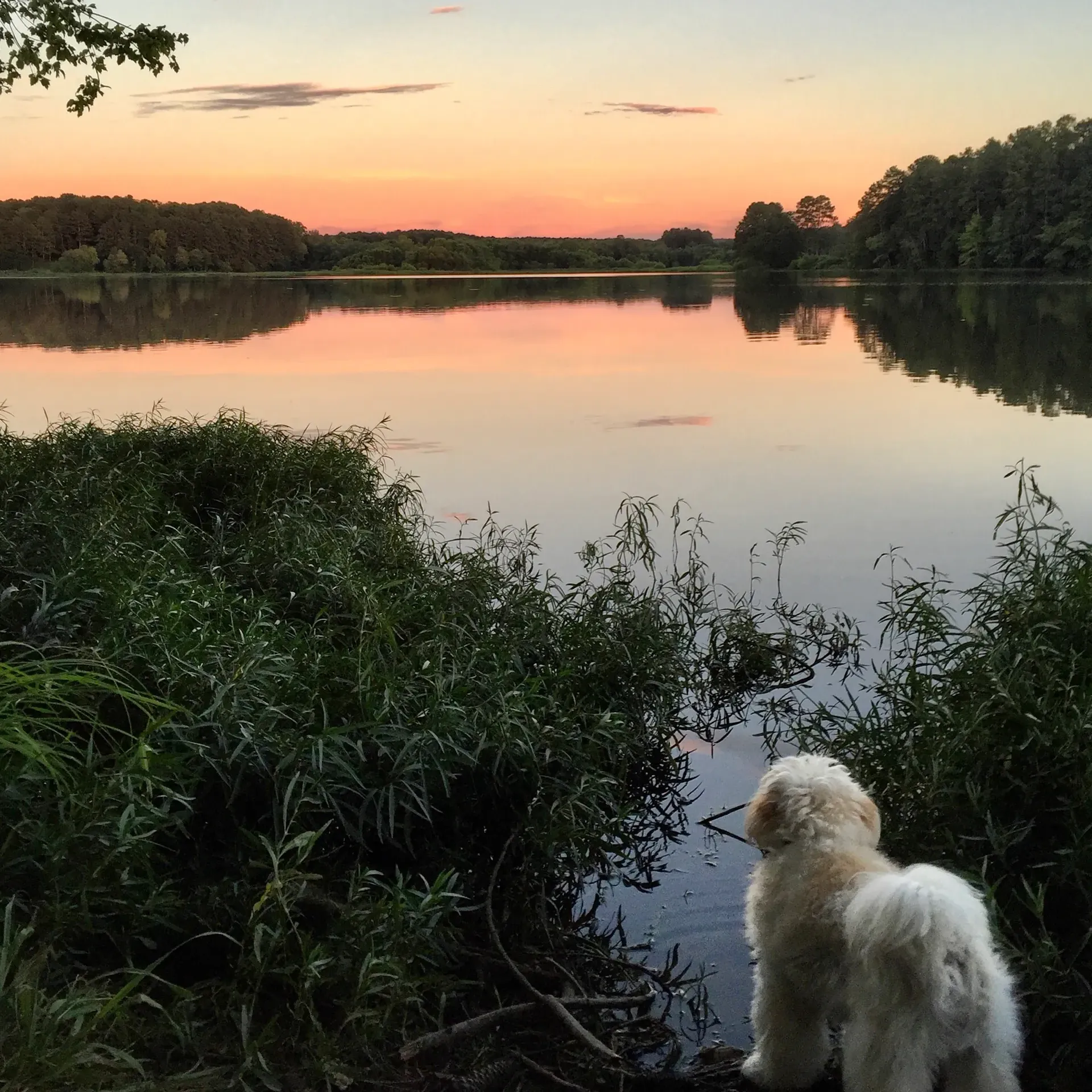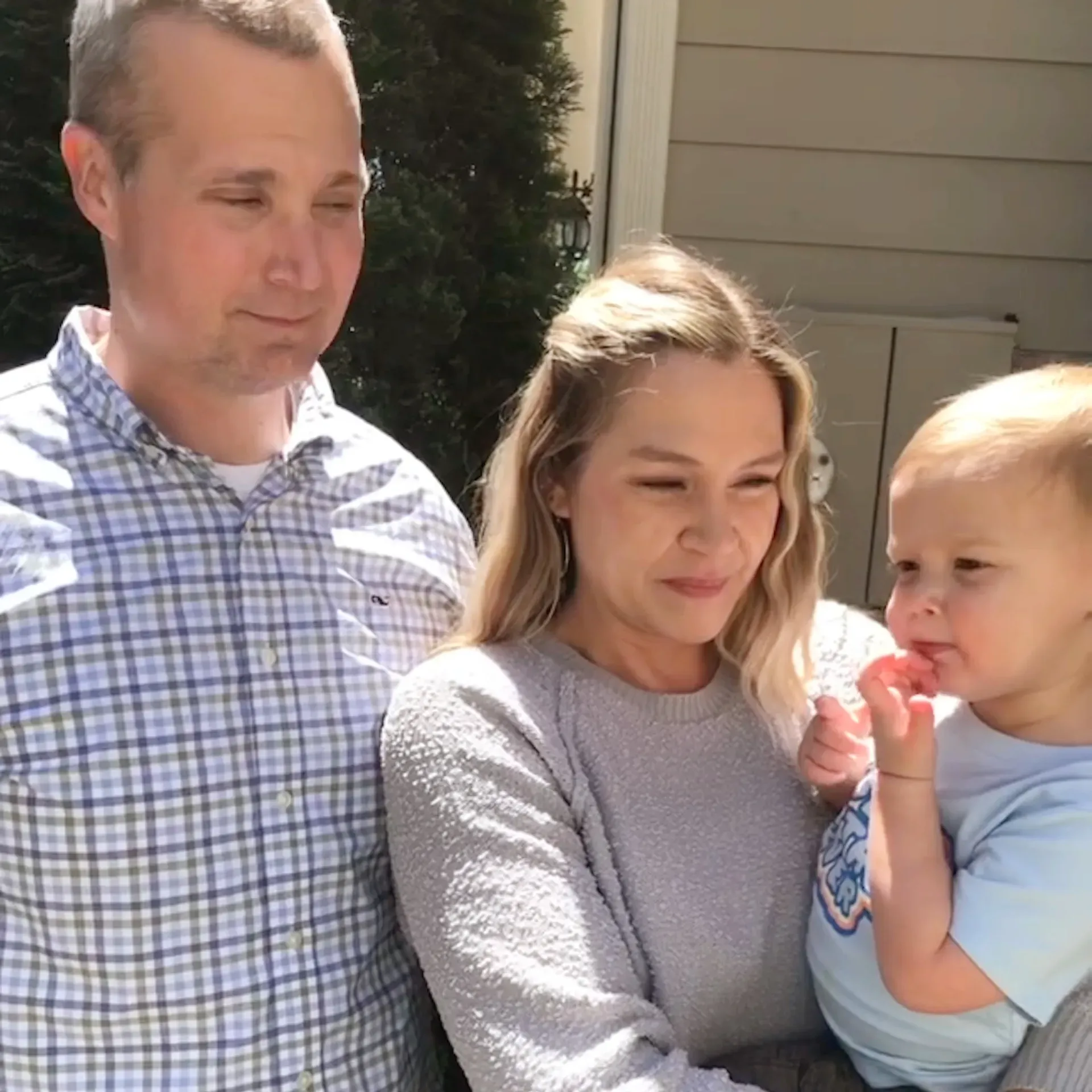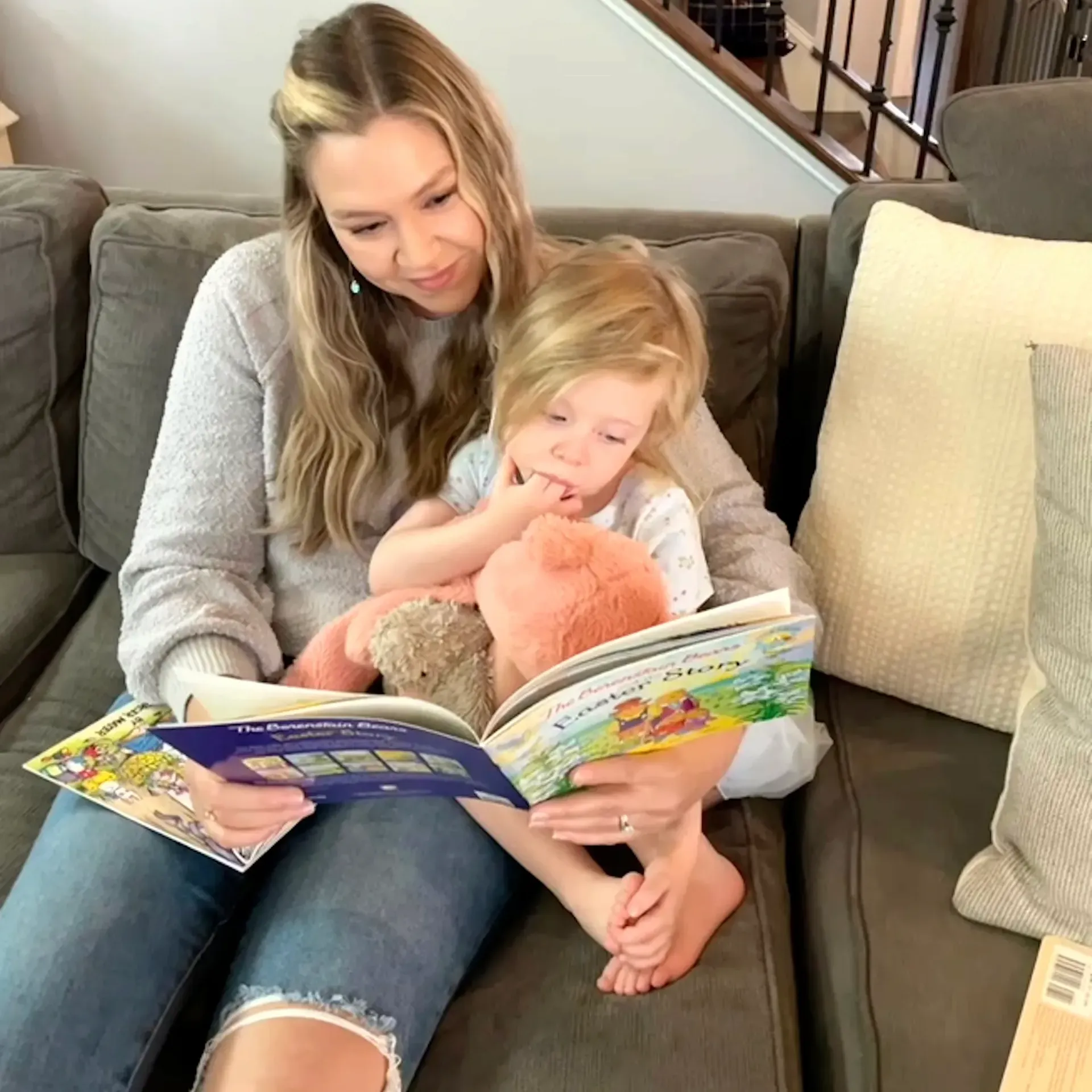 Reading with my niece, Ruby!
Favorite season and why?
I love the way Spring brings new life and color to the world. I enjoy listening to the birds chirping, watching them look for new nesting spots. It represents a season of joy and hope that longer, warmer days are ahead.
-Cara
What is the best word to describe our family?
Loving
-Andrew
Three years from now, I hope our child's birth mom is…
Happy and living a life that brings her joy and peace. I hope she feels content and confident in her decisions that have brought us together. I want her to be a part of lives and our child's life if that's what she prefers.
-Cara
What scares you?
not getting to travel to all the beautiful places on my bucket list during my lifetime!
-Cara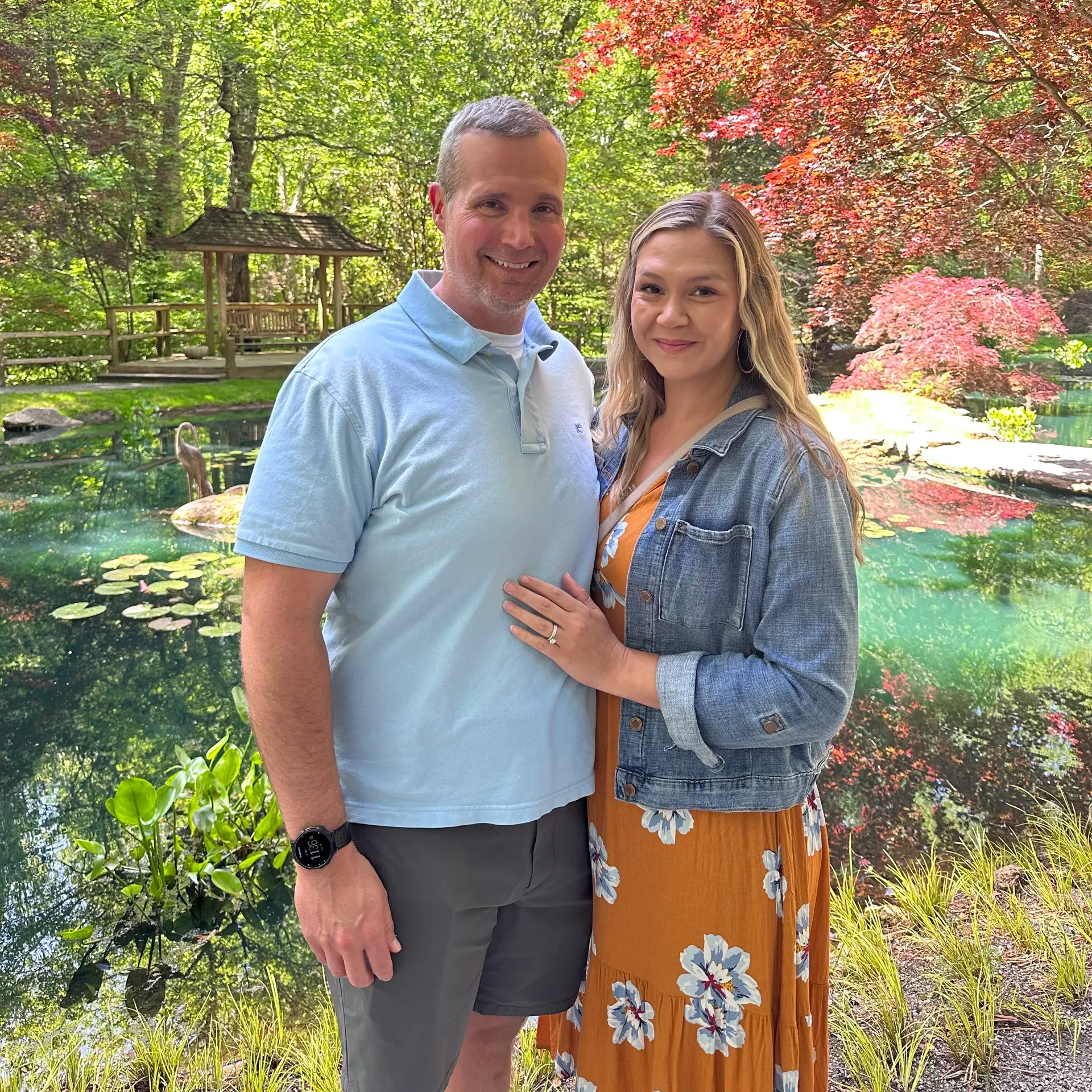 Visiting Gibbs Japanese Gardens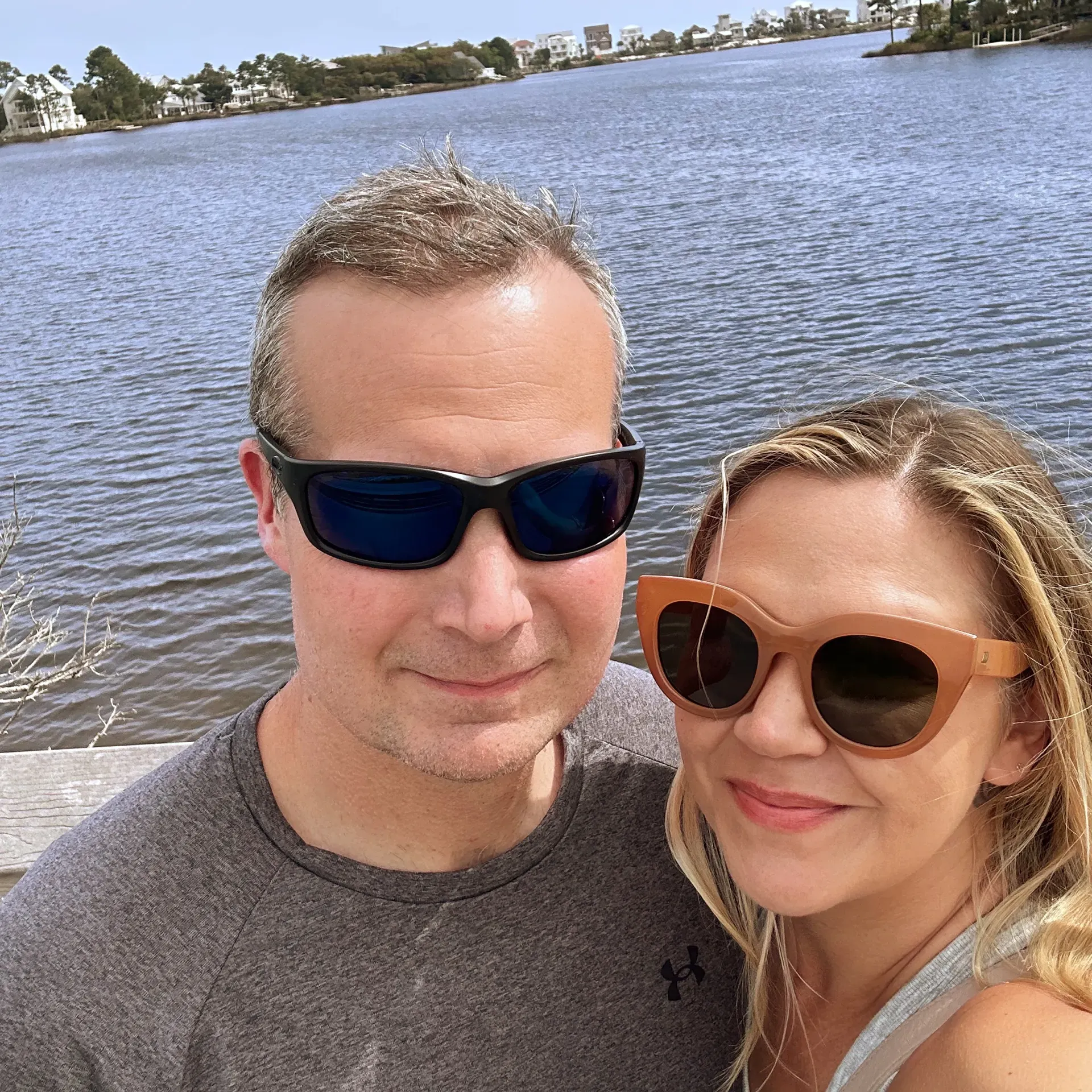 Taking a break from bikes in Seagrove Beach, Fl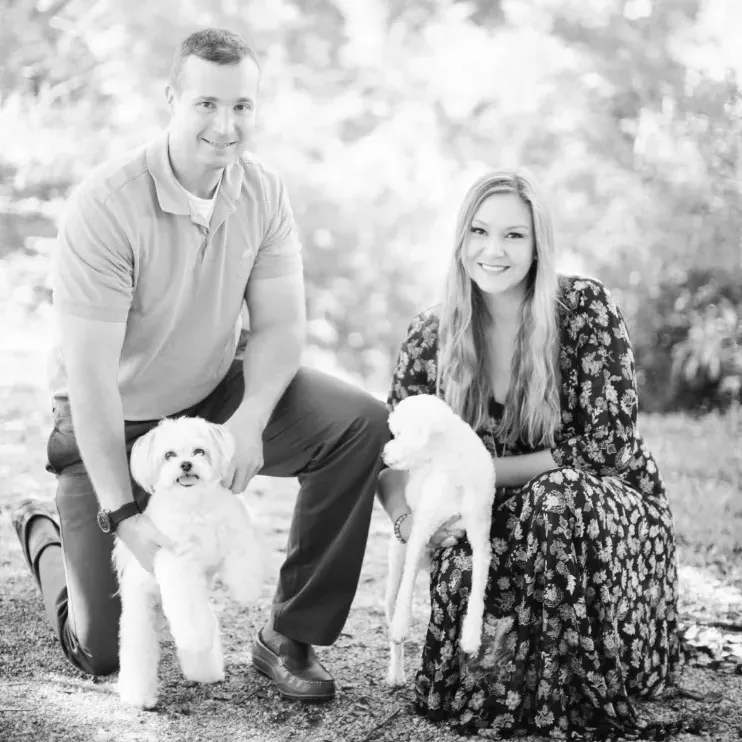 My philosophy on parenting is...
try and approach all situations with love, offer guidance in a calm, respectful manner, and stay consistent with your parenting beliefs. I think it's important to let the child be creative, independent and sometimes make mistakes so they can learn from them and build confidence but always know they have a stable support team behind them.
-Cara
My neighborhood is a good place to raise a family because…
We live in a safe, community involved neighborhood. Our town and nearby neighborhoods hold frequent culturally diverse festivals that are a lot of fun, especially for children. Our home is close to schools, our quaint downtown area, lots of parks, hiking trails, and a beautiful lake. There is always plenty to do and overall a great place to grow up.
-Andrew
Complete the sentence, "I can't live without……"
sunshine and fresh air, I love being outdoors. A great cup of coffee and interesting book are nice too!
-Cara
I'm super competitive when it comes to...
tennis!
-Cara
I would never...
say never! Life is full of twists and turns and the "nevers" have been some the best things to happen to me.
-Cara
What's the first thing that comes to mind when you look at the night sky?
how amazing this universe is!
-Cara
If I could change one thing about the World, it would be...
that people were more understanding and compassionate towards others
-Cara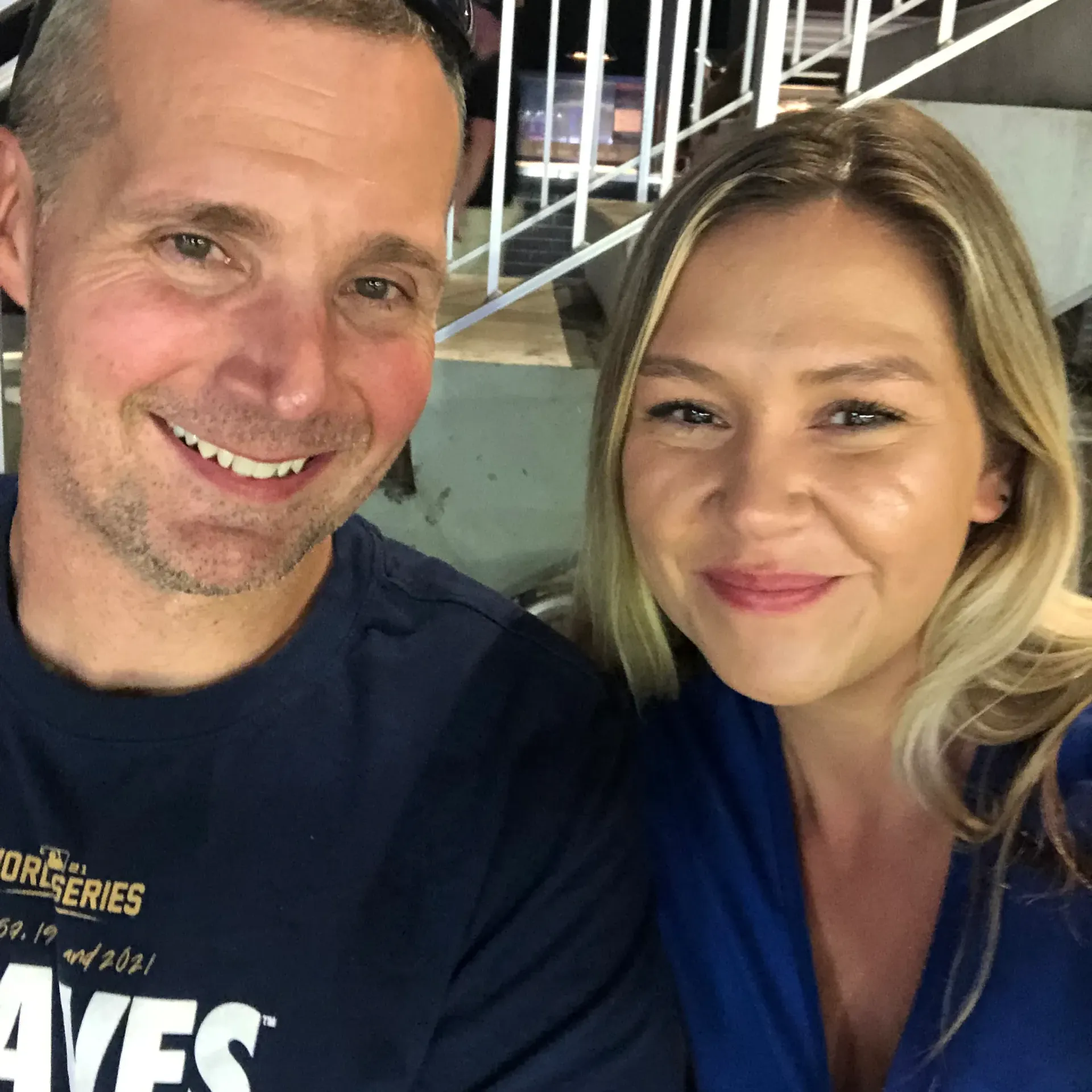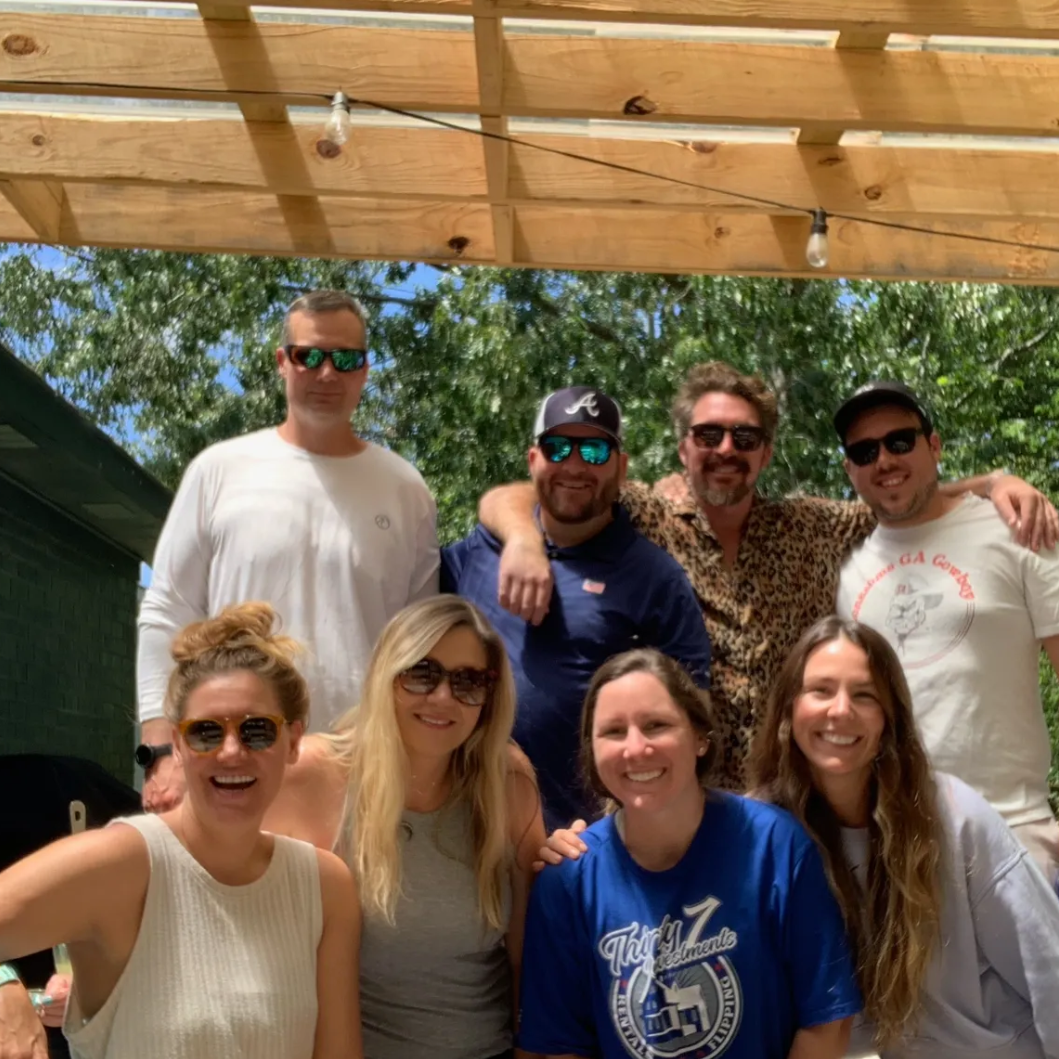 my cousins and their partners on music fest trip to Charleston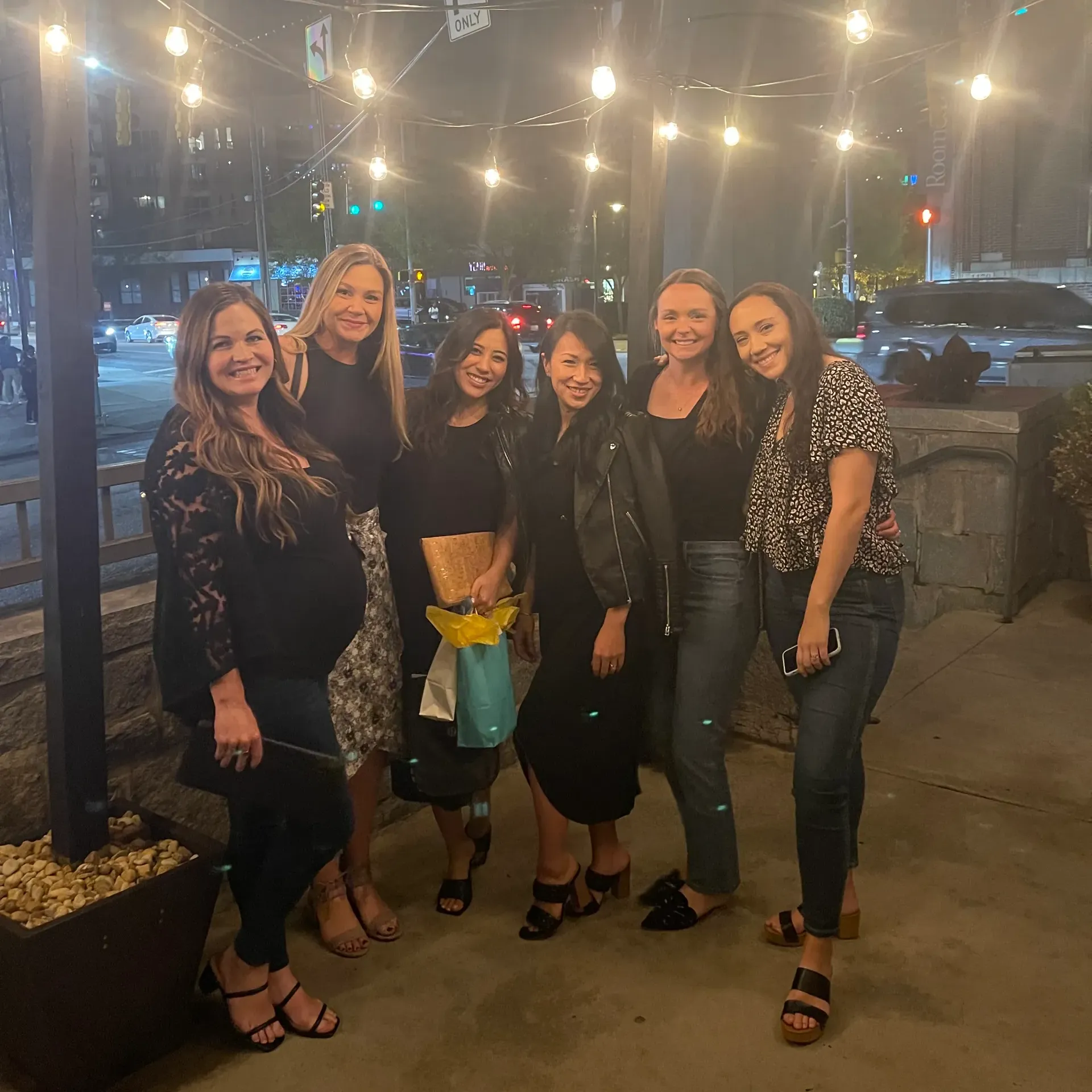 BFF's / book club girls/ my support team!
Dogs or cats?
Both! I have such a huge love for all animals!
-Cara
Do I have kids? How do they feel about a sibling?
not yet. I can't wait to become a momma!
-Cara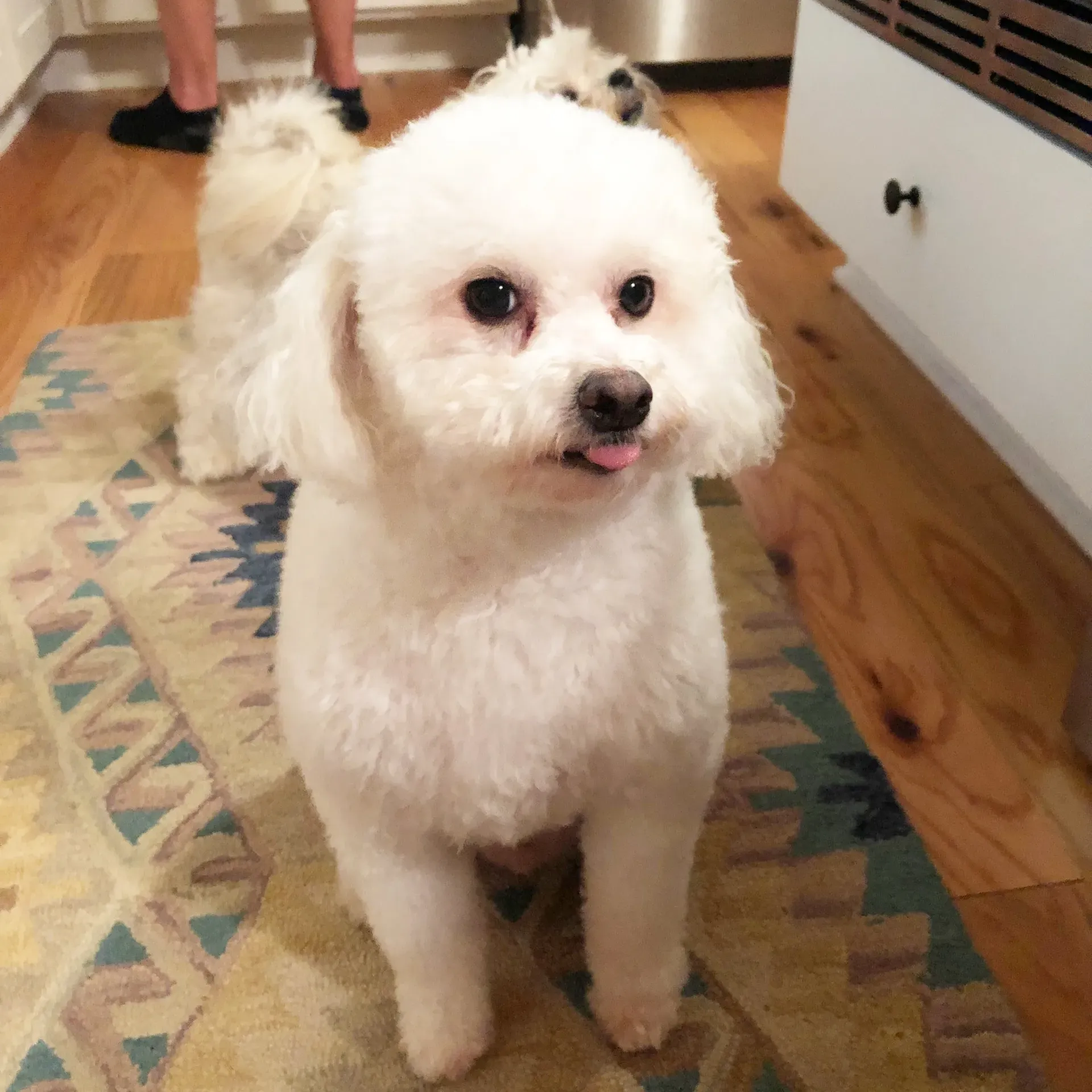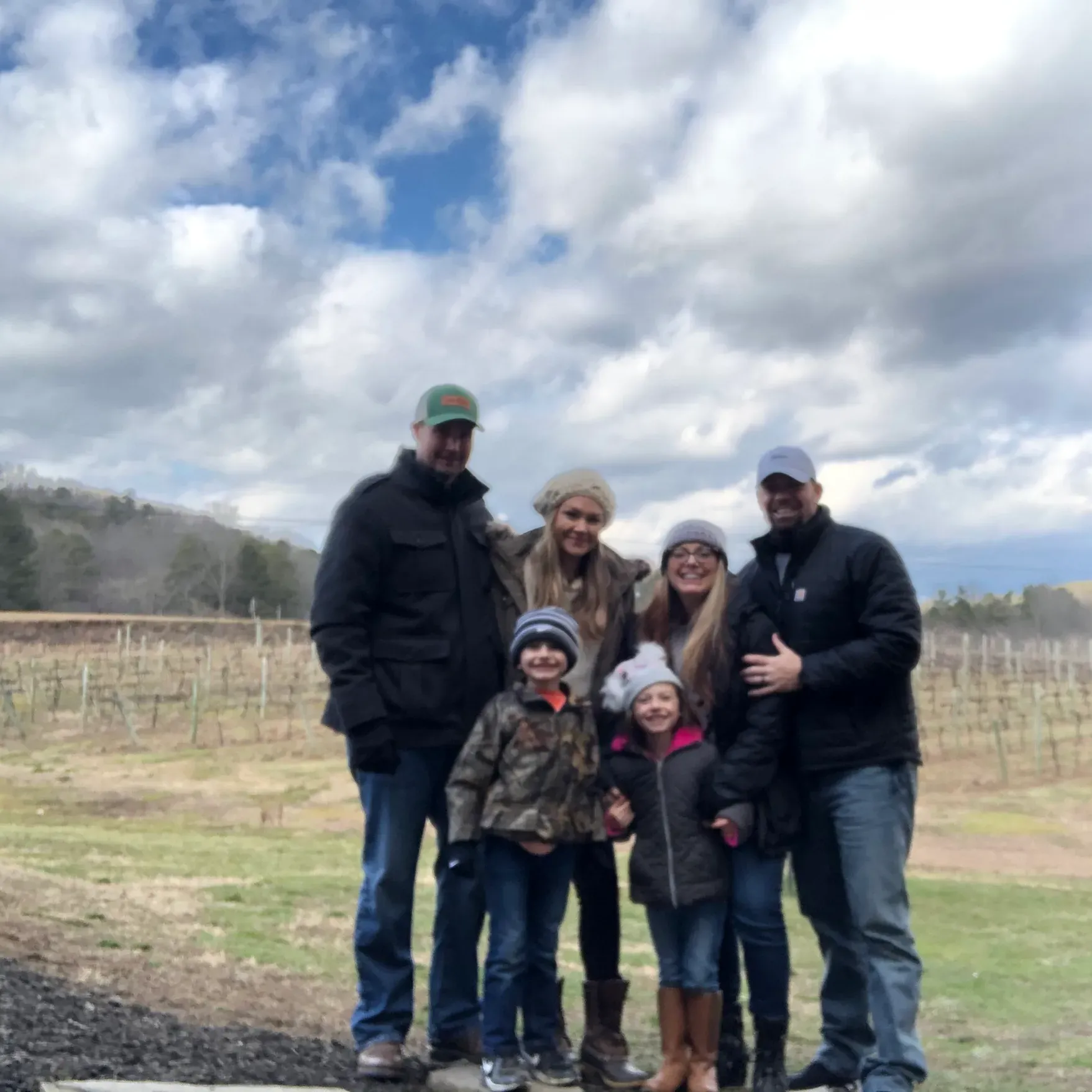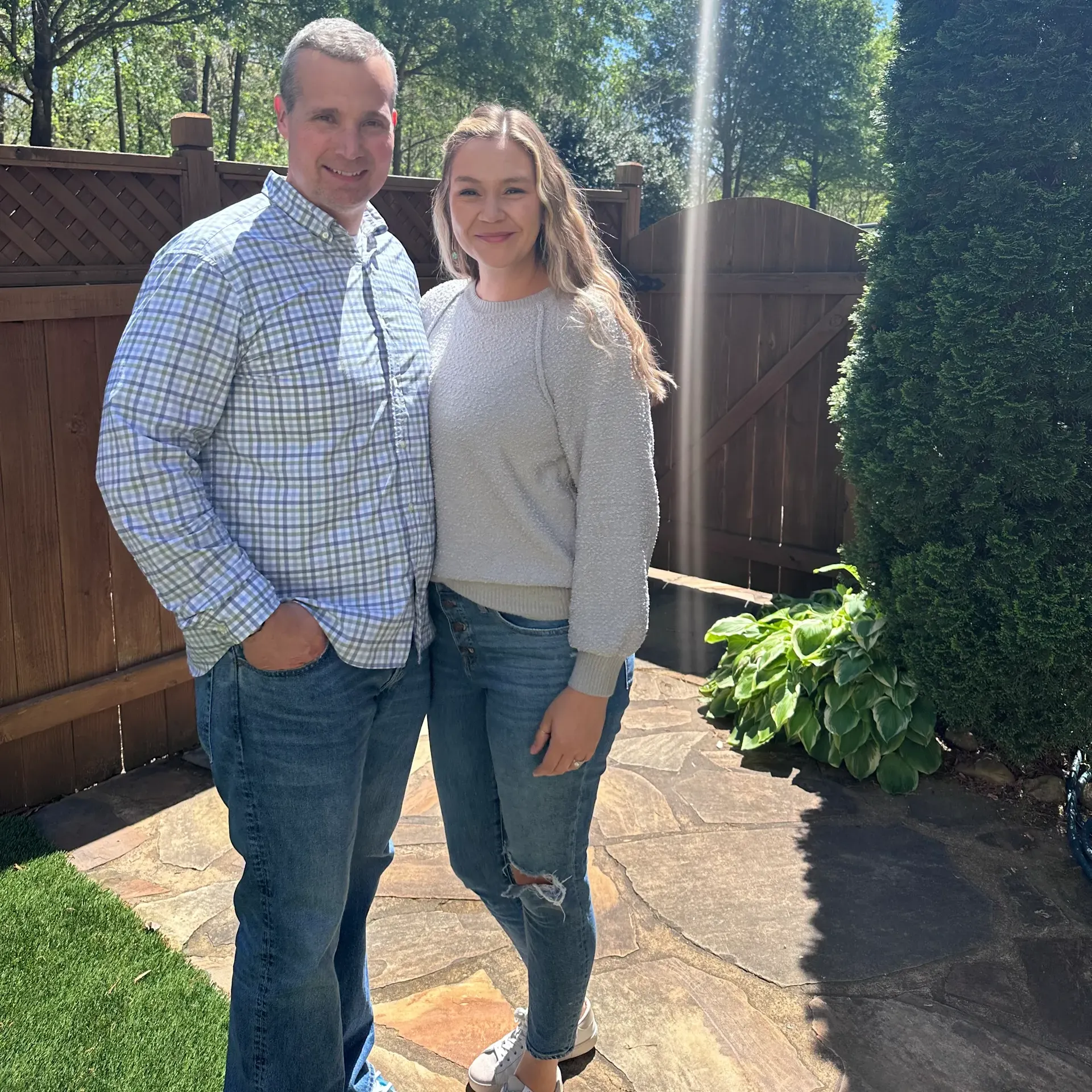 Easter at my sisters house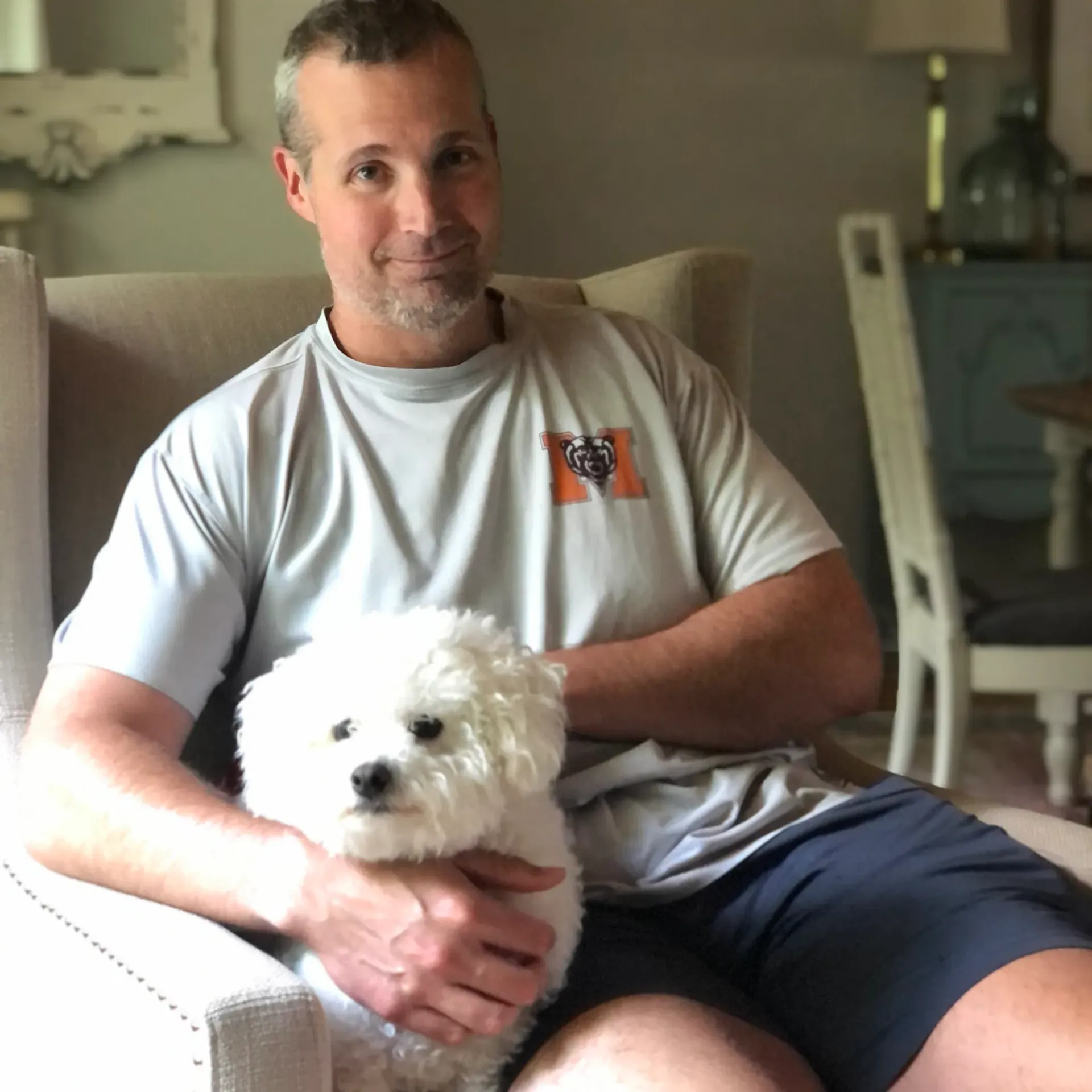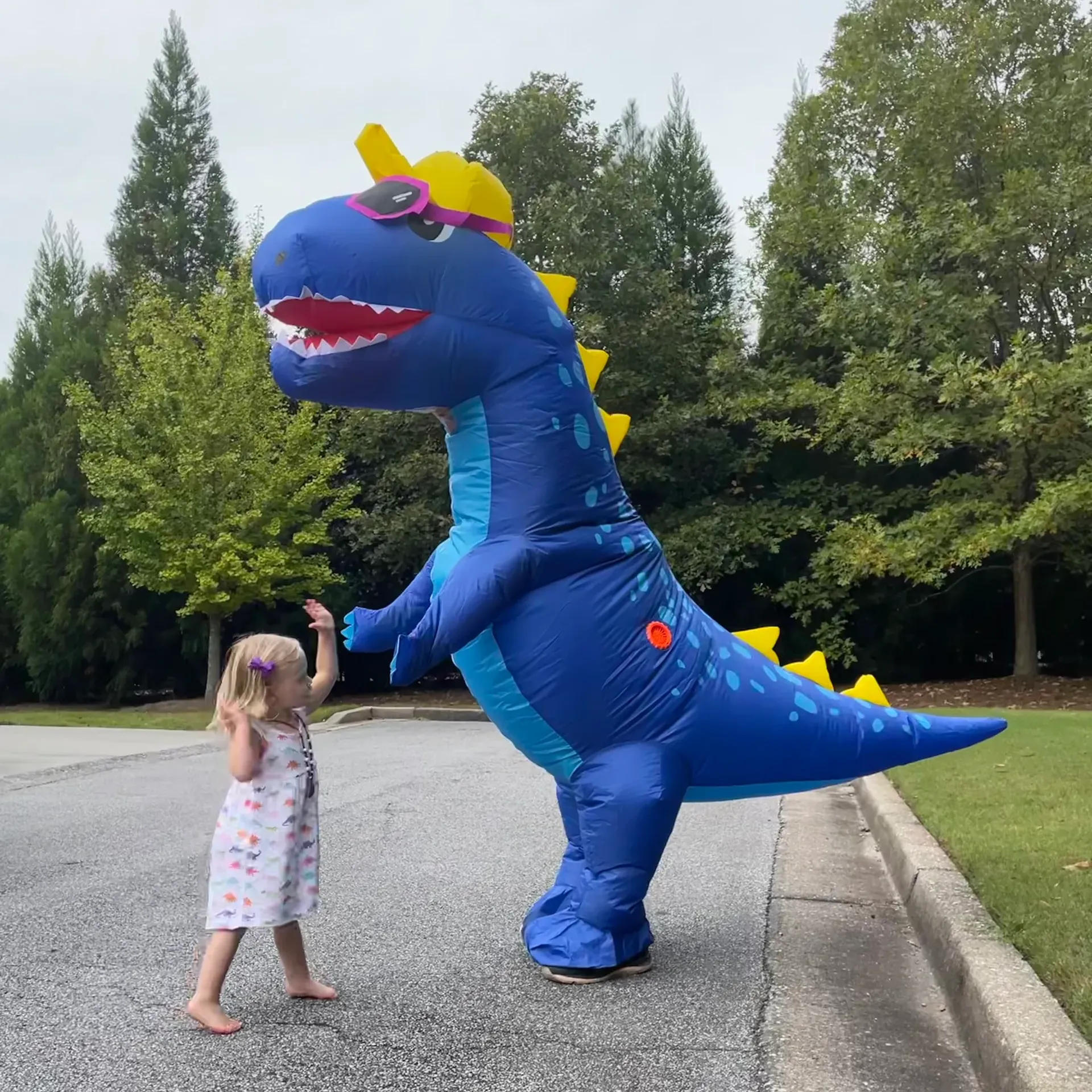 Uncle Andy surprising Ruby at her Dino bday party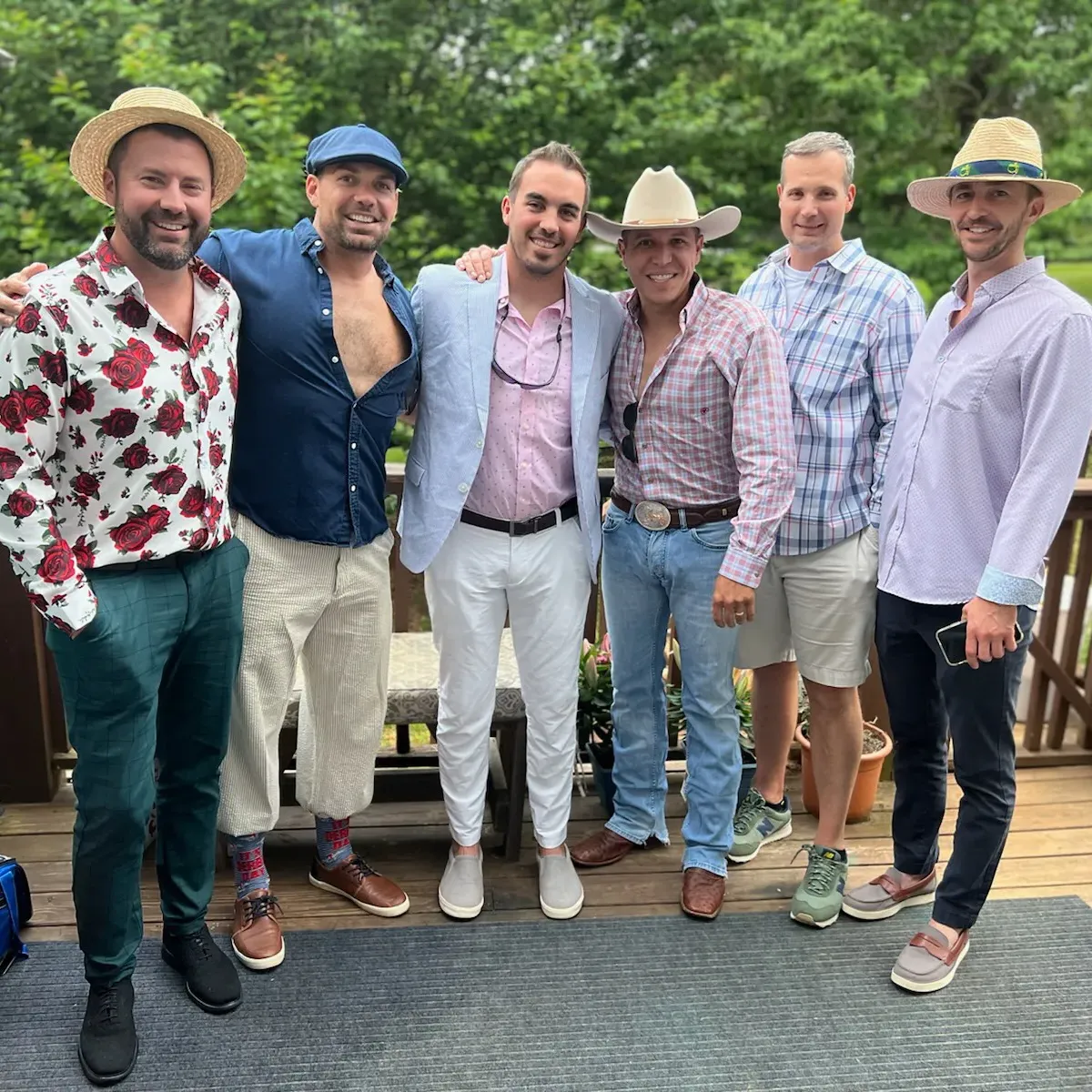 Andy's lifelong friends (KY derby party attire)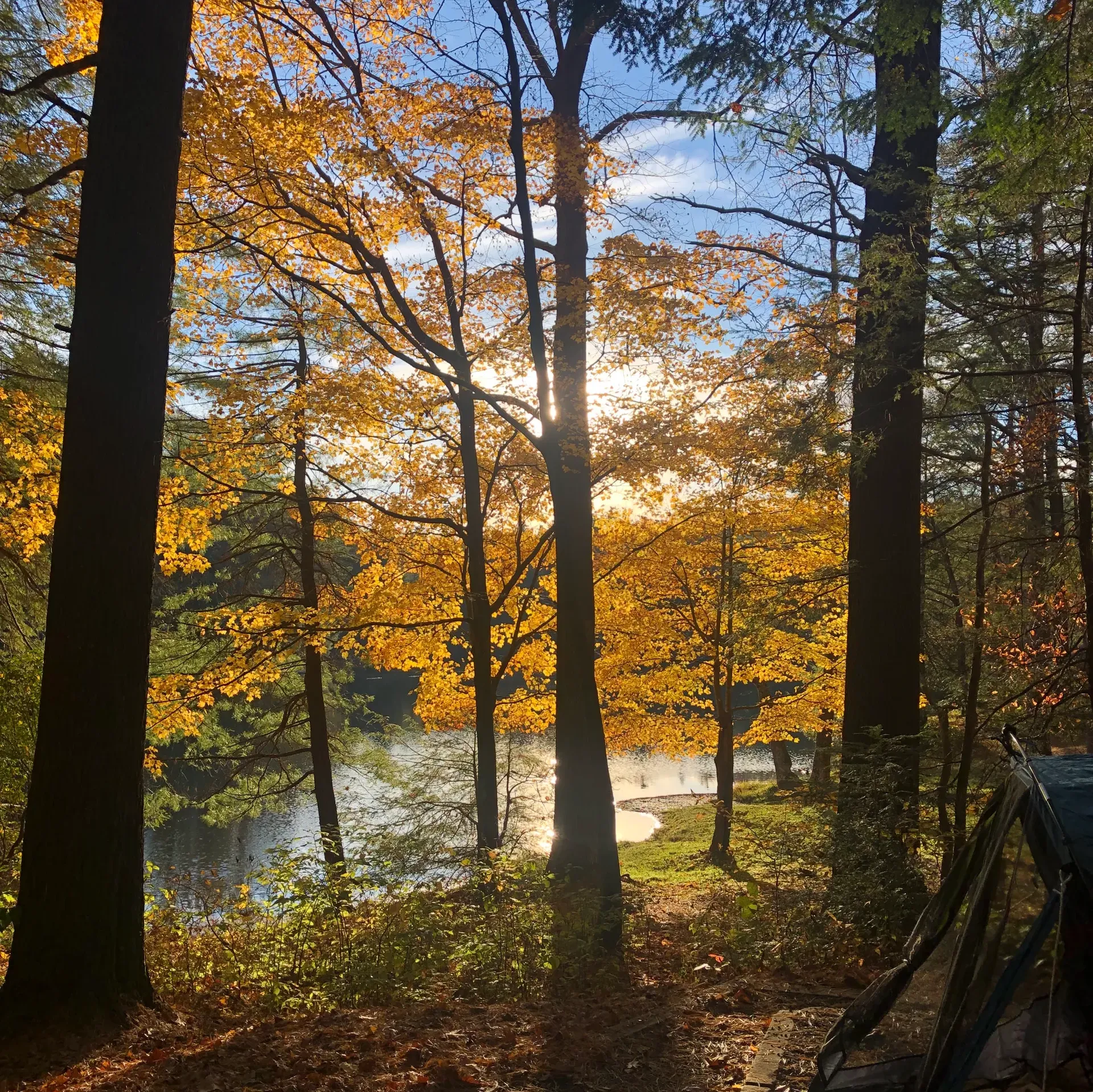 camping in the fall in the mountains, my favorite!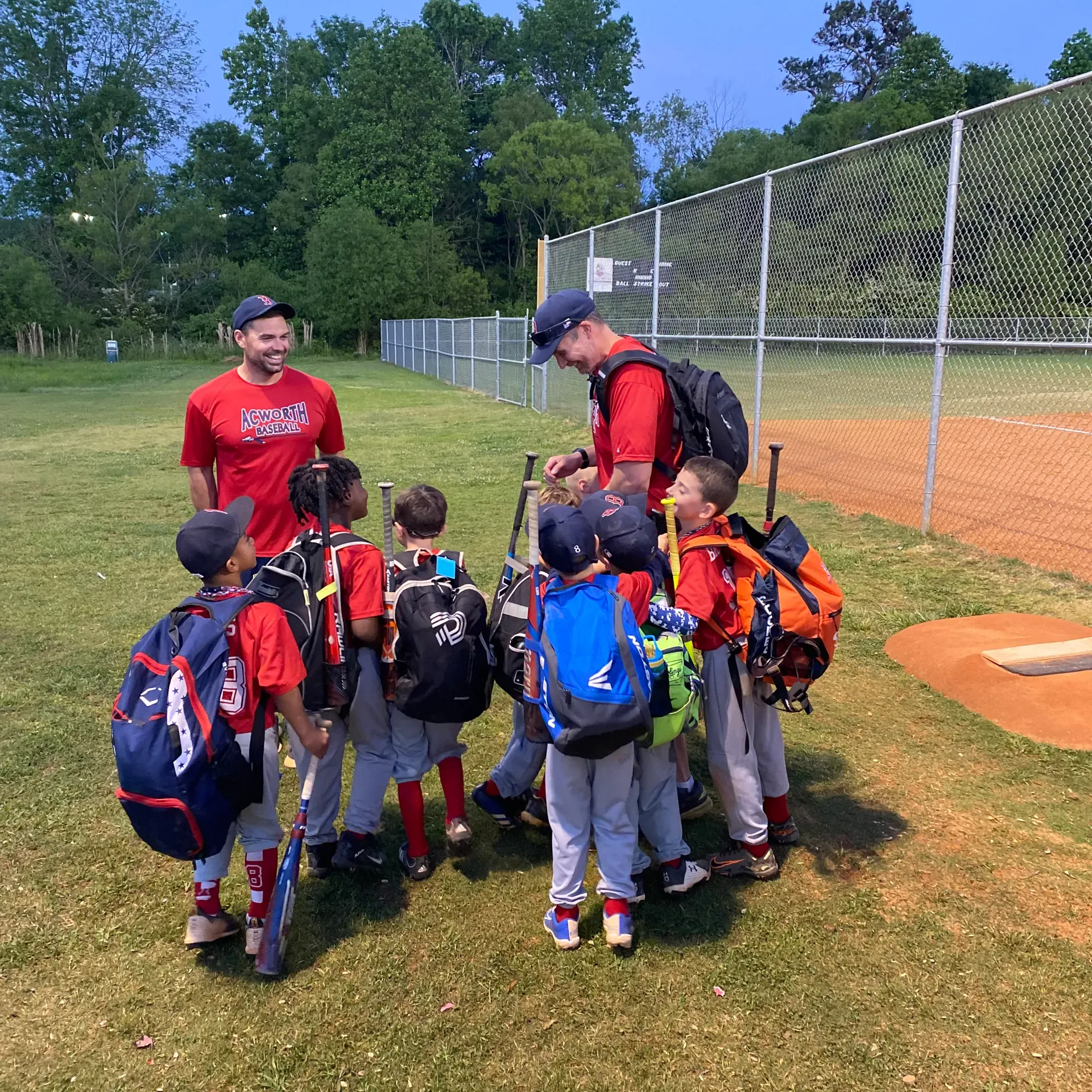 Andy coaching little league with his best friend CJ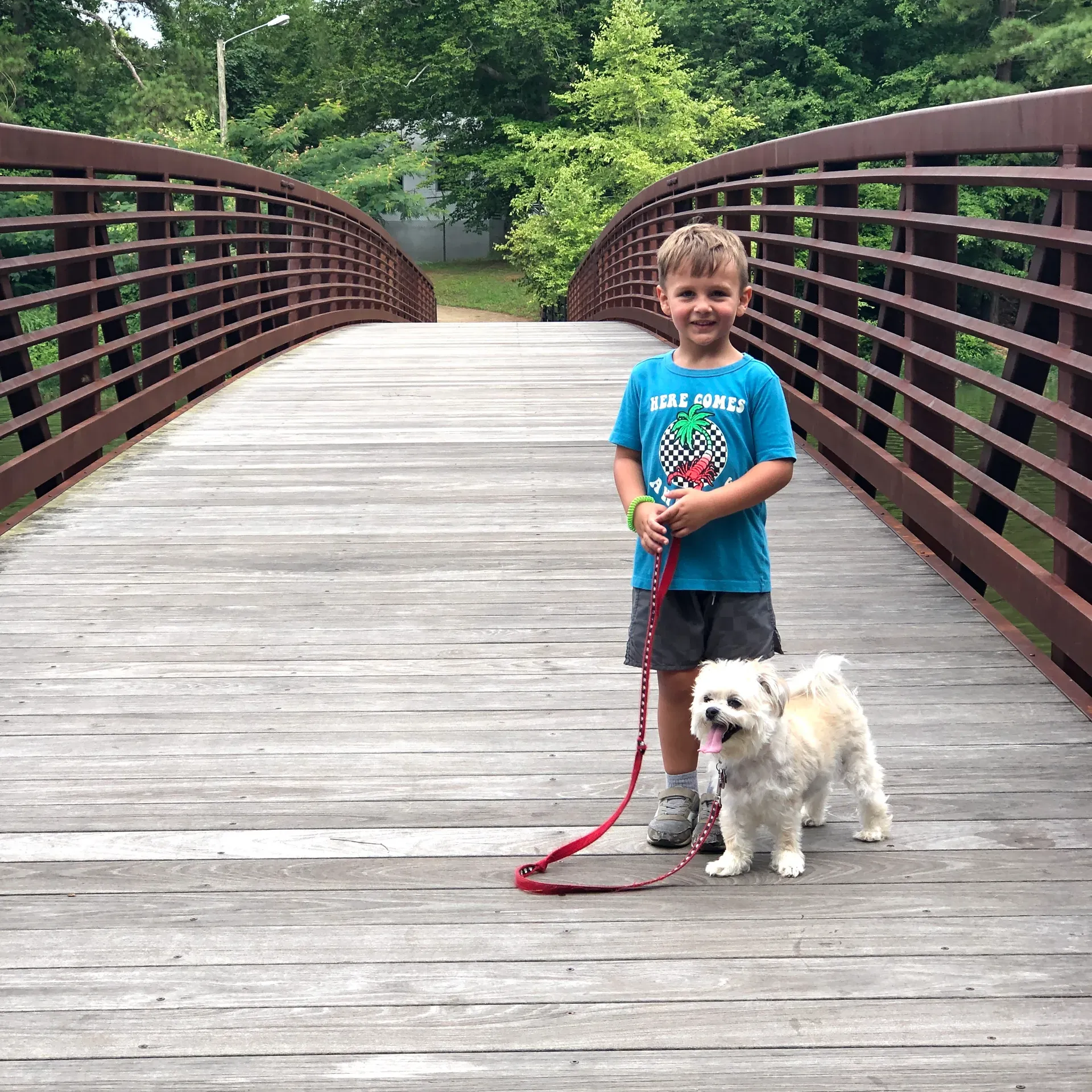 Our nephew, River taking Dexter for a walk at the lake